What are the best soccer camps for goalkeepers in 2024 ?
Soccer is a team sport. A team is made up of 11 players on the field, but also a bigger group with players competing to win a place in the starting line up.
It is also a sport with a lot of individuality. However, there is one position among all the players that is more individual, and considerably different : the goalkeeper.
The goalkeeper is an essential yet unusual player that needs to work on many different aspects of his game, very few of which are common to any other player. Firstly in a technical sense : knowing where to position yourself in the goal, diving, catching or punching the ball, passing the ball out or clearing it… On top of that, being a goalkeeper is very difficult mentally, and their concentration needs to be top notch. An individual mistake is extremely costly ! On the other hand, when a goalkeeper plays well, they will be celebrated.
That's why goalkeepers have specific training sessions and drills. At Looking For Soccer, we have decided to dedicate a page to recapitulate the camps that offer an option for goalkeepers.
In the following lines, you will find our selection of the 5 best soccer camps for goalkeepers.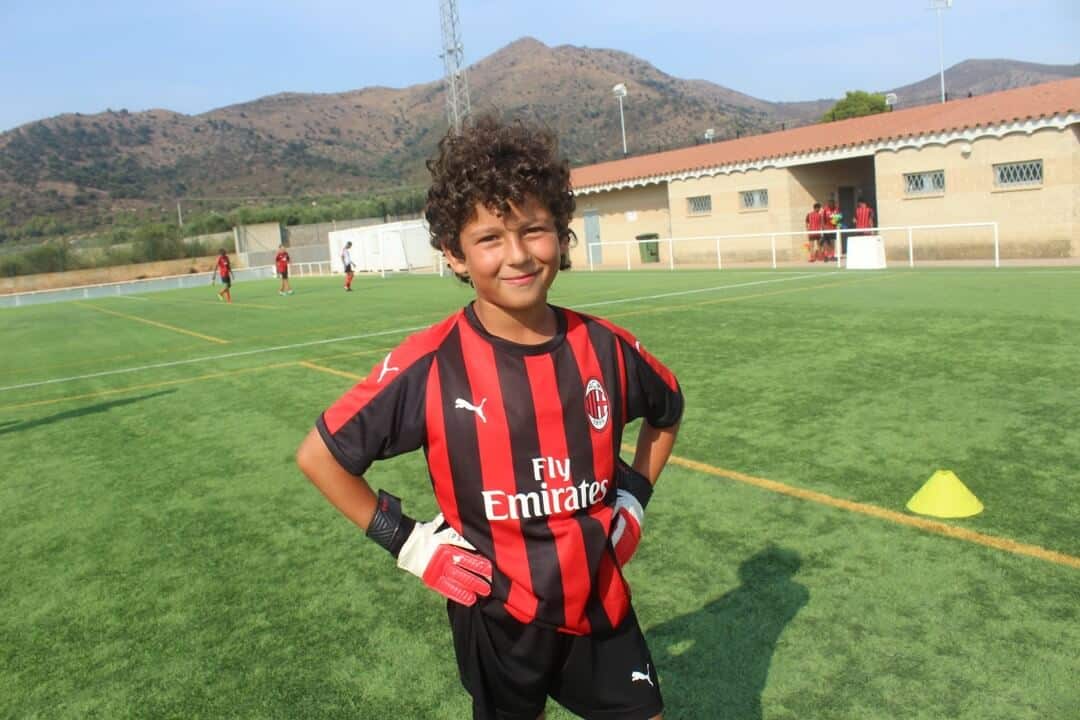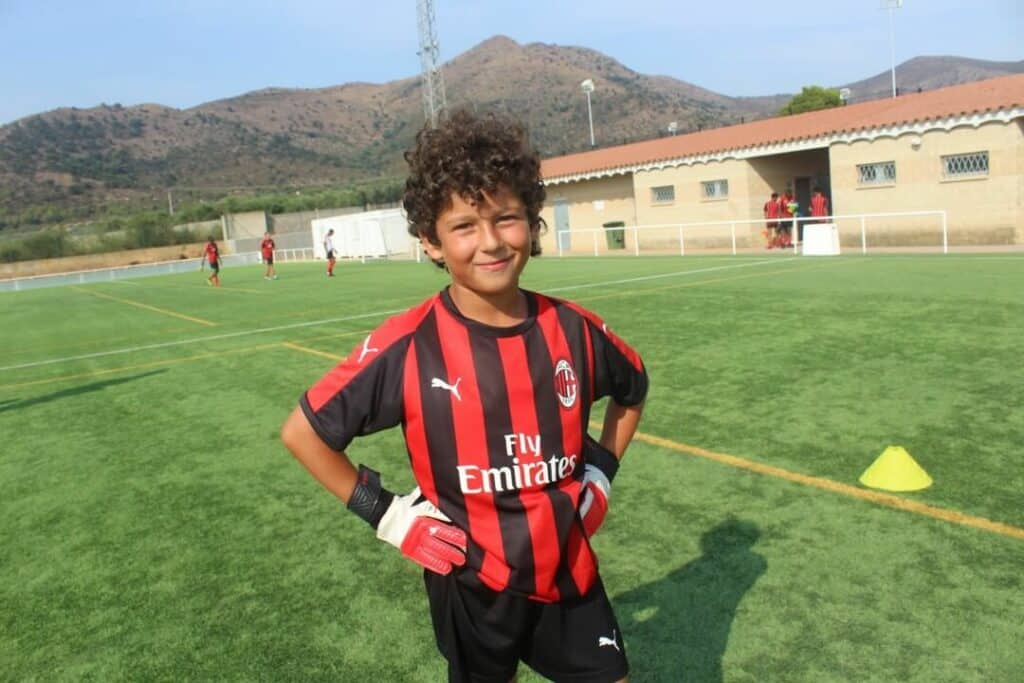 Your child is a grass field goalkeeper and wants to get better ? He wants to have specific training sessions rather than simply being put in with the outfield players ? That is indeed the best solution, and here are the Top 5 from the Looking For Soccer website.
To start off this list, we must look at where the best goalkeepers in the world currently play. Marc-André ter Stegen, often in the shadow of Manuel Neuer, his German teammate, is most certainly one of the best keepers in the world.
With a more attacking style, Barcelona asks its goalkeepers to be an important part of their "Tiki-Taka" passing playstyle. It's why quality passing the ball and distribution are such important attributes for goalkeepers at the Catalonian club.
The FC Barcelona soccer camps help goalkeepers in the learning of the unique goalkeeper position.
Why is this camp exceptional ?
An official goalkeeper coach is available for five young keepers
A separate zone on the training pitch is made available to the keepers with precise, technical drills and the equipment.
The FC Barcelona camp offers parents the chance to share some great moments with their kids thank to a special package
It is a very complete camp of fourteen days so that each player can improve more than they would at a traditional camp
An ultra complete package with numerous visits and tours like the Camp Nou or the theme park Port Aventura
Are you interested in this camp for your child ? Quickly find out more about the FC Barcelona soccer camp
PSG took time to find a reliable star goalkeeper. With the best goalkeeper from South America in the Costa Rican Keylor Navas, PSG has now found what they were looking for, a high quality goalkeeper to complete their starting eleven.
PSG is famous for having a quality academy. This academy also understood that it would have to start putting emphasis on finding and shaping young goalkeepers. Alphonse Aréola, who is vying to become uncontested French national team goalkeeper, is proof of the success of the emphasis.
The signal to emphasis coaching for goalkeepers has been sent to the PSG Academy since it now offers a specific option for goalkeepers.
Why is this camp exceptional ?
3 training sessions a week specifically for goalkeepers
Many goalkeeping drills with dedicated coaches and specialised sessions : positioning, saves, foot and leg work, long and short passing …
30 hours of training in the CREPS (Center of Resources of Expertise and Sporting Performances) with high quality sporting facilities, usually for the use of the best French athletes
With the international week, lots of visits and tours are planned : Disneyland Paris, visiting the sights of Paris and its monuments, and of course the legendary Parc des Princes
Interested by this camp for goalkeepers ? Find out more about the official PSG soccer camp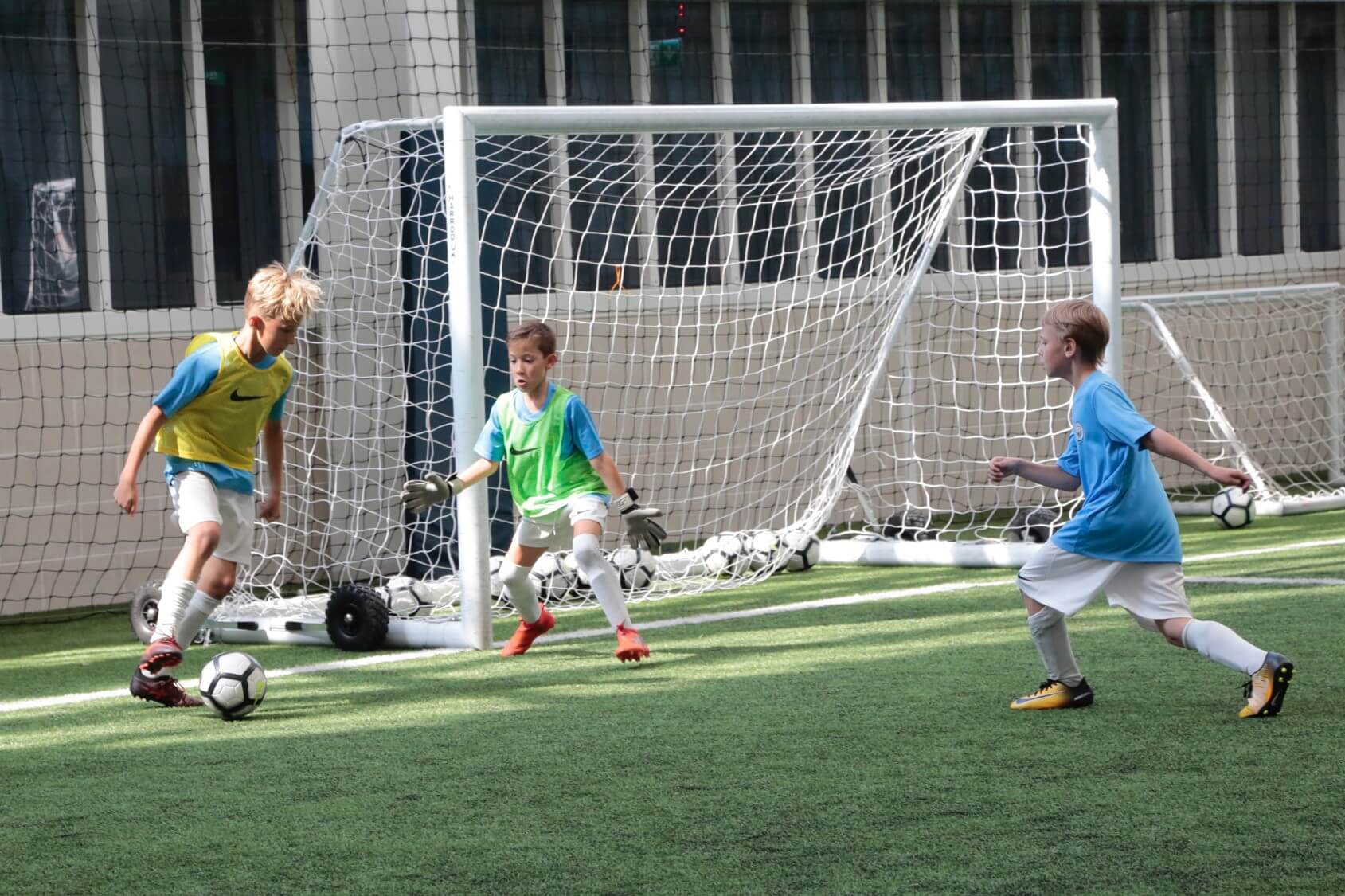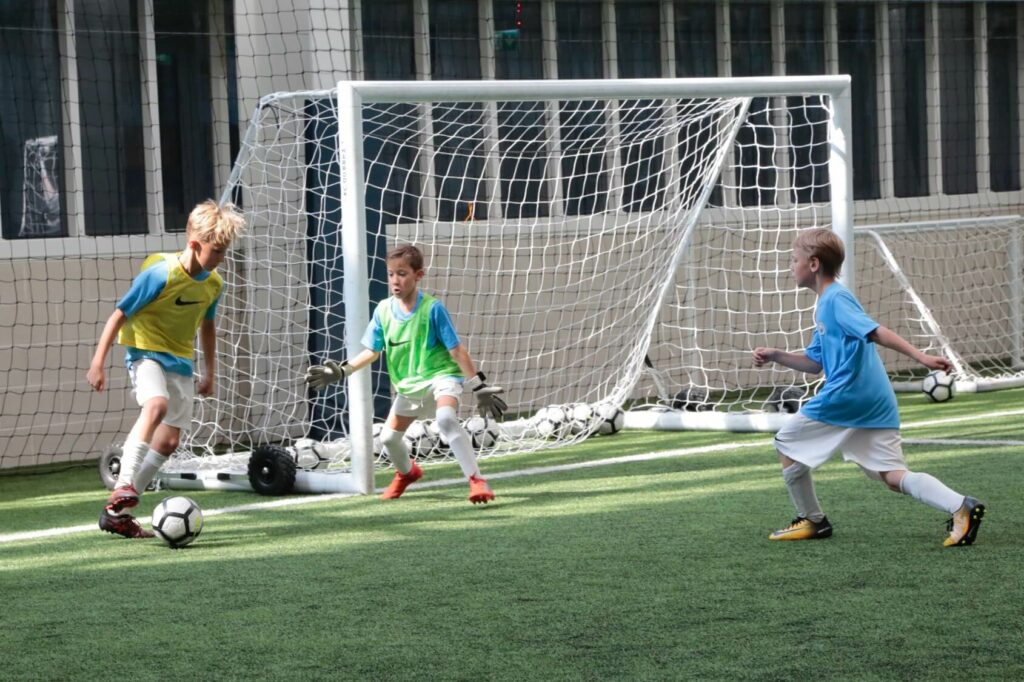 Having already brought up Keylor Navas at PSG, it would be odd to not point out that he was sold by Real Madrid to open up the starting position to Thibault Courtois, the big Belgian: a royal choice by the royal club.
Club with 13 Champions League trophies, the Madrid directors quickly understood that to win trophies, a top quality goalkeeper is not a luxury, it is a must.
Proof of this is the importance and respect given to the legend Iker Casillas, who was the best goalkeeper in the world for a long period of time. Having grown up and been shaped at the club, Casillas played no less 750 professional games for Real Madrid.
It is therefore logical that Real Madrid offers a goalkeeper option at their soccer camps. Even better, this option is completely free.
Why is this camp exceptional ?
A free goalkeeping option, compared to most other camps which charge extra
Two different camps are available : Regular or High performance, to make sure that every player will have a camp that is right for them
The camp takes place within the official Real Madrid training center !
A tour of the Santiago Bernabeu stadium is on the schedule, so that your child can imagine themselves between the posts for the legendary club !
Language classes are available during this camp to mix education and sport : English or Spanish
Interested by this camp for goalkeepers ? Find out more about the Real Madrid soccer camp
The SL Benfica soccer camp
Amongst these players that have shone for Benfica is one of the best, if not the best goalkeeper in the world, Jan Oblak. He spent four years at the Portuguese club before being transferred to Atletico Madrid.
At these camps that take place in Lisbon, a goalkeeper option is offered so that the young goalkeepers can improve their skills and practice under the Portuguese sun.
Why is this camp exceptional ?
The camp takes place within the same campus that the professional SL Benfica teams uses, a center complete dedicated to soccer.
A week of training with at least five hours a day, you eat soccer, you sleep soccer !
As well as the high quality sporting facilities, the campers will be hosted in a lovely hotel with a view on the Atlantic Ocean
To imagine being a professional player, what better than going to visit the famous Stadio de la Luz ? It is of course in the plan.
Ready to sign your child up to a goalkeeper camp ?
This selection of the 4 best soccer camps for goalkeepers should help you make a choice that will be perfect for your child. You can also take a look on the Looking For Soccer website to find other soccer camps for goalkeepers.
Do not hesitate to contact the Looking For Soccer teams if you have any questions whatsoever.
Your child is not a goalkeeper but you are still looking for a soccer camp ?
No worries, on our Looking For Soccer website, you will find lots of soccer camps available for outfield players. We also invite you to read our article about the best soccer camps in the world and we feel certain you will find joy there !

Rate this
Rated 4.4 / 5 based on 182 reviews