Book the best soccer camps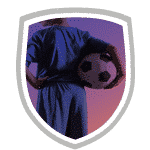 Soccer Camp
New York
From the skyscrapers to the vibrant pulse of New York City, New York is a blend of ambition and energy. You want to know how to occupy your child during school vacations? Here, soccer camps flourish amid the State's diverse landscapes.
WHEN TO BEST PARTICIPATE IN A SOCCER CAMP IN NEW YORK?
In New York, the rhythm of life resonates even on the soccer fields. The Empire State offers many opportunities for soccer enthusiasts. And this, all year round.

However, the best time to participate in a soccer camp in New York is during spring and fall. These seasons offer milder weather conditions, which are ideal for physical activities outdoors. Summer and winter offer their own unique flavors, with snow adding a wonderful backdrop for winter soccer activities, while the sunny summer days make for a radiant setting for soccer skills.
But each season in New York brings its unique charm to soccer training. No matter what you choose!
The cooler temperatures in Fall and the beautiful scenery create an ideal environment for learning and playing soccer, enhancing the overall experience for participants.
Winter, on the other hand, transforms the state into a snowy wonderland. Though outdoor training is limited, indoor facilities offer comprehensive winter soccer programs. These programs ensure that training continues year-round, allowing players to consistently improve their skills regardless of the weather.
Spring and summer in New York provide the perfect climate for outdoor soccer activities. With numerous parks and soccer fields available across the state, players have ample opportunities to practice their skills, participate in matches, and enjoy the game they love. The warm weather and longer days allow for extended training sessions, enabling players to get the most out of their soccer camp experience.
Special soccer clinics often unfold during school breaks, allowing for intensive training sessions for young aspiring players. These clinics focus on improving specific areas of gameplay, ensuring a refined and polished skill set.
There's more than the scheduled camps! Beyond these, New York's soccer scene is buzzing with additional opportunities. Weekend workshops and one-day soccer courses are common, allowing boys and girls to fit soccer training into their busy schedules. These short programs often focus on specialized skills, giving participants the chance to work on specific areas of their game in a concentrated timeframe.
Furthermore, New York's diverse geography offers various environments for soccer training. From soccer camps in the scenic Hudson Valley to those in the heart of bustling Manhattan, each location offers a unique experience. Urban settings provide the vibrancy and pace of city life, while rural camps offer peaceful, natural surroundings for focused training.
Many soccer camps in New York offer additional activities alongside soccer training. As mentioned above, the offers around can be very different, depending where the camp is. Participants may have the opportunity to engage in other sports, arts and crafts, and team-building activities. These extra activities provide a well-rounded camp experience. Good times guaranteed!
Camps also find it important, to include the aspects of teamwork, sportsmanship, and discipline. Participants learn valuable life skills that go beyond the soccer field. These lessons in teamwork and discipline are essential components of the soccer camp experience, teaching every boy and girl important values. 
To offer a wide range of choice, many soccer camps in New York offer various program lengths and intensities. From short weekend camps to weeks-long intensive programs, players can choose the option that best fits their schedule and training goals. This flexibility ensures that every aspiring soccer player in New York has the opportunity to participate in a soccer camp, regardless of their availability.
And as everywhere else, technology won't be missed here, either! Other than VR, many camps use AI for performance analysis, drones for overhead training footage, and apps that help players track their progress. Cool, right?
Lastly, the vibrant soccer community in New York ensures a supportive and encouraging environment for all players. Participants have the opportunity to connect with like-minded people, creating friendships and bonds that extend beyond the soccer field. This community aspect enhances the soccer camp experience, providing emotional support and fostering a love for the game among participants. Maybe your child will return with many new friends! 
WHY OFFER SOCCER CAMPS IN NEW YORK TO YOUR CHILD?
Soccer in New York isn't just a sport; it's more like the community's favorite song – a tune everyone knows by heart. You see it everywhere, from little kids kicking balls in neighborhood parks, dreaming of the big leagues, to friendly arguments over a cup of coffee about who the best player is. This isn't just about the game; it's about the sense of belonging, the shared highs and lows, and the conversations that start with a simple, "Did you catch the game last night?"
New York's best soccer camps have experienced coaching staff from various parts of the world, making sure that your child receives a comprehensive and well-rounded soccer education. The mix of different coaching styles and techniques adds depth to the training, allowing for an even advanced development.
Is your child the next superstar? New York camps open doors for potential talent spotting, further propelling your child's soccer journey. 
New York's embracing and promoting sports, which ensures that children are playing in an environment that prioritizes their physical and mental well-being. The focus on discipline, teamwork, and resilience will play a crucial role in shaping their character and life skills.
Additionally, New York's year-round suitable climate offers flexibility and convenience in scheduling soccer camp attendance for your child. The state's variable weather conditions contribute to diverse training scenarios. Whether it's training under the sunny skies or bracing the cold, each weather condition adds a unique element to the training, ensuring your child is well-prepared to face various soccer environments globally.
Leisure time is fun here!
Besides the training, many soccer camps in New York integrate fun and learning, incorporating tours to famous landmarks, museums, and cultural sites. This integration enriches the camp experience, offering a blend of education, exploration, and enjoyment.
Did you know? New York's advanced and extensive transportation network ensures easy and convenient access to various soccer camp locations. The hassle-free commute adds to the overall positive experience. Thanks to this, your child spends more time on the field and less time traveling, maximizing the effectiveness and enjoyment of the soccer camp experience.
As mentioned before, the soccer camps in NY don't only focus on soccer. They focus on holistic development, which ensures that soccer camps incorporate mental and psychological training alongside physical training. Workshops and sessions on mental resilience, focus, and discipline are integrated into the camp.
New York's has a very diverse and vibrant culture. This adds a unique dimension to the soccer camp experience. Exposure to various cultural events, festivities, and traditions enhances your child's global awareness and appreciation for diversity, contributing positively to their personal development and social interactions.
New York's reputation as a hub for various sporting events guarantees your child the opportunity to see live professional matches as well. This is fueling their passion and understanding of the game. This live experience of the energy, discipline, and skill displayed in professional matches offers invaluable learning and inspiration for your child.
A balanced diet, regular exercise and mental wellness are very important too! Therefore, the camps also focus on education in health, nutrition, and well-being. This education is integral to their long-term health and performance in soccer, laying the foundation for a healthy, active lifestyle beyond the soccer camp.
The availability of diverse soccer course options in New York allows you to choose a program that best aligns with your child's skill level, interests, and goals. From beginner to advanced levels, each course is designed to provide the right balance of challenge, learning, and enjoyment. For your child's continuous growth and love for the game. 
ARE THERE SOCCER CAMPS FOR GIRLS IN NEW YORK?
Yes, there are! Plenty even.
New York is more than just skyscrapers and bustling streets; it's a place of inclusivity in sports. From New York City's lively streets to Long Island's breezy shores, young girls and women are finding their rhythm in soccer summer camps dedicated just for them.
New York's soccer clinics tailor their approach because they recognize the unique challenges women often encounter in sports. This is ensuring every young girl feels cherished, empowered, and ready to shine on the soccer field.
In these dedicated camps, tailored training programs offer a balance of technical and tactical soccer instruction, combined with physical and mental development activities. The diverse approach ensures that each girl gains not only soccer expertise, but also life skills and values that will benefit them in all their future aspects. The New York girls' soccer camps foster a community of mutual support, where each participant can share, learn, and grow together, strengthening their bonds and teamwork skills.
With women's soccer gaining popularity on the global stage, New York's all-girl soccer camps have also become more and more popular. Imagine the thrill of meeting a former women's soccer star, someone to look up to, during one of the camp sessions. It's all about inspiration here!
Community spirit is alive and well, with local events and mini-tournaments, allowing the girls to show off their talent. And while they're learning about the beautiful game, they're also soaking up life lessons on leadership and resilience.
New York's camps focus on the tougher topics, too. Sessions addressing women-specific challenges in sports, understanding one's body, and offering a balanced approach to the girls' development.
Parents can be relaxed about their girls being in a camp. Their daughters are thriving in environments that prioritize both safety and empowerment. And with collaborations between camps and brands or organizations focused on women, opportunities for specialized training and even scholarships abound.
Keeping parents looped in is essential. Regular feedback sessions ensure they're clued into their daughter's journey and growth. And for those promising talents who might be held back due to finances, scholarship programs stand ready to bridge the gap.
Mentorship is the name of the game, as seasoned players offer guidance and support to the younger generation, building a community of learners.
International exposure? New York's got that covered. From attending overseas women's soccer matches to hosting international teams for friendlies, the world of soccer truly opens up for these young enthusiasts.
New York's commitment isn't just about on-field success. Collaborations with educational establishments open up the world of sports management, broadcasting, and other career avenues in soccer to these young women.
Support is a two-way street. Special sessions for parents dive deep into the nuances of women's soccer, fostering a supportive environment for their budding athletes. With the spotlight on women's soccer brighter than ever, the pressures can mount. Recognizing this, many camps collaborate with sports psychologists to top up the mental game.
Additionally, these camps integrate sessions on nutrition and fitness, ensuring the girls receive a comprehensive education on a healthy lifestyle. This focus on holistic well-being contributes to their long-term health, performance, and satisfaction, both in soccer and life. These vital lessons lay the foundation for a balanced and healthy lifestyle, complementing their soccer training and development.
Beyond soccer, New York's rich sporting tapestry, including tennis and basketball, occasionally gets included in the camps, offering a diversified athletic experience.
And the journey doesn't end with the camp. New York's vibrant women's soccer leagues and clubs often scout talent from these camps, offering promising players a competitive edge. Success isn't a distant dream. Young attendees often hear stories of those who've walked in their shoes and achieved great heights, serving as a beacon of what's possible.
WHAT ARE THE MOST POPULAR SOCCER CLUBS IN NEW YORK?
New York's soccer scene is as diverse and radiant as its landscapes. Major League Soccer powerhouses like New York City FC and the New York Red Bulls proudly wave the flag for the state, but the heart of New York's soccer beats well beyond these professional arenas.
Above all, there's one sure thing to say: New York's soccer ethics are about inclusivity. Outreach programs touch every community corner, ensuring that the love for the game is universal and accessible to all.
This show's off with New York's undeniable vibe. Dreams of packed stadiums aren't limited to sleep; they're nurtured here. Uprising players find a home, and parents find assurance in world-class soccer courses.
Step into places like the Red Bulls Academy in Whippany, and you'll see where the magic starts. These prestigious academies shape the dreams of countless young stars, ensuring they're ready to show off, whether on hometown pitches or international stages.
New York's rich tapestry of cultures breathes life into soccer clubs deeply rooted in Latin, European, or Caribbean traditions. Their unique vibes are more than just a footballing style; they're a celebration of heritage and community.
The bond between professional organizations and local soccer camps is a testament to the state's commitment to quality training. With support from professional clubs, young people benefit from training that mirrors global standards. Add soccer legends to the mix, and New York's clubs aren't just about the game; they're institutions of learning and excellence.
New York's soccer calendar is abuzz with festivals and tournaments, ensuring a constant celebration of the sport. So wherever you go, there's a good chance you will come across this sport.
But soccer in New York isn't just a sport for the spectators. Clubs extend their embrace to fans, offering supporter memberships, exclusive events, and an insider's view through youth academies. Like in every sport, the fan base in soccer is growing, bringing together all kinds of people.
Where we get to merchandising. Oh, that's an art here! Fans dive into a sea of jerseys, kits, and exclusive memorabilia, ensuring their loyalties are visible. Got to show the love, right?
Fan engagement is as big as anywhere else in the world! It goes beyond the 90 minutes, with activities ensuring that the bond between clubs and their supporters is unbreakable. This bond is evident when local New York clubs, especially in youth circuits, take national championships by storm.
And because of this, community ties run deep. Soccer unites people all over the world. Clubs wear multiple hats – from sporting giants to community heroes, hosting charity matches and clinics, especially for those less privileged.
New York's meteoric soccer rise hasn't gone unnoticed. Top-tier international clubs see New York for their pre-season tours, enhancing its global soccer imprint. With partnerships spanning across international soccer academies, New York's young talents often find themselves training in different parts of the globe, gaining unmatched exposure.
Women's soccer isn't far behind the moments of glory in men's soccer. Packed stadiums and cheering crowds are as much a feature of women's matches, signaling a progressive shift in the state's soccer culture. Are you already cheering as well? It's about time for sure. 
And what about derbies? They're so much more than just games; they're electrifying festivals of passion, rivalry, and raw emotions. You better make sure to attend one! 
Another layer to this rich narrative is college soccer. It's offering young talents an amazing platform.
Looking at the future soccer scene in New York is like watching a young soccer wonder child grow up; you can't help but feel that the best is yet to come, and you can't wait to be part of the ride. The scene is only getting hotter, and not just because of the city lights! Each year brings new clubs to cheer for, more awesome courses for boys and girls, and a lot of exciting projects to make sure soccer stays the talk of the town.
So don't wait! Sign up your child to one of our soccer camps now!