Book the best soccer camps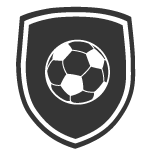 Soccer Camp
Summer 2024
Is your son or daughter a soccer fan ? Do they love playing soccer with their friends in their free time, and want to get better at the sport ? If so, then considering booking a place at a summer soccer camp, and give them the best summer vacation they have ever had.
Need advice?
Contact us
Support?
Contact us
"*" indicates required fields
X
Merci de nous avoir contactés ! Nous vous répondrons dans les plus brefs délais.
Filter camps
football camps matching
Why do a summer soccer camp ?
After spending a year at school, kids deserve to be able to have an exciting summer before the next year starts again. What could possibly be more exciting for a soccer fan then flying to a different country to go to their favourite soccer club to do a soccer camp ?
Furthermore, the summer weather is perfect for activities like sightseeing, spending time at the beach or the pool, visiting either cultural or soccer related sights, going to theme parks and more.
Summer holidays often have a special feel to them for youngsters. It is a period of their life where they have lots of time and lots of energy. A summer soccer camp is not only a fantastic way to stimulate your kids and keep them entertained, it is also likely to be their dream to play at one of the top clubs in the world.
Perfect conditions for playing soccer
Summer vacations are ideal for soccer practice for several reasons. Firstly, the good weather conditions allow players to warm up quickly and therefore avoid a considerable number of injuries.
Indeed, if players hydrate regularly, then the high temperatures present very little risk and can even facilitate muscle development.
Of course, there is also very little chance of training sessions being cancelled due to the weather!
See the best summer soccer camps 2024