Book the best soccer camps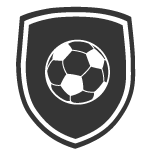 Soccer Camp
May 2024
If you are looking for a soccer camp to give your child a dream vacation during the month of May, you are in the right place! Thanks to Looking For Soccer, you can easily find the perfect soccer camp for your child. Find below the list of soccer camps available in May.
Need advice?
Contact us
Support?
Contact us
"*" indicates required fields
X
Merci de nous avoir contactés ! Nous vous répondrons dans les plus brefs délais.
Filter camps
football camps matching