Book the best soccer camps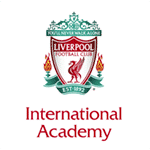 Soccer Camp
Liverpool FC
Does your child dream of becoming a professional soccer player ? Do they have a collection of jerseys that they love wearing to go and play soccer with their friends ? If that is the case, then it is time for you to send them to a Liverpool FC soccer camp.
Filter camps
football camps matching
Why do a Liverpool soccer camp ?
While Chelsea, Tottenham and Manchester City are massive clubs, they are not on the level of the three biggest clubs in England : Arsenal, Manchester United and Liverpool. For Liverpudlians, soccer is not so much a sport as a religion and a Liverpool is not so much a club as a family. "You'll never walk alone" is the club's slogan and countless players have spoken about the truly exceptional and unique atmosphere in Anfield, their home stadium.
In 2005, Liverpool completed possibly the greatest comeback in the history of soccer. They were in the Champions League final against AC Milan and within fifty seconds of kick off, they were already a goal down. By half time, it was three. AC Milan were playing stunning soccer and Pirlo and Shevchenko were running wild. This was no orinary AC Milan team, it was filled with players who were the very best in their position at that time, such as Maldini at centre back.
However, Steven Gerrard, a true Liverpool legend pulled a goal back and two minutes later Liverpool scored again. Then, Steven Gerrard was rushing into the box when Gattuso fouled him and a penalty was given. It was initially saved but the rebound was put in and the "Miracle in Istanbul", as it is known, had been done. The game stayed at 3-3 until the penalty shoot-out, which Liverpool won, making it the best Champions League final ever, at least for Liverpool fans !
Liverpool, a special club
Whatever criticisms opposition fans want to make about Liverpool, the passion at the club is tangible. The fans, the players, the staff, they all understand that what makes a club great is not just its players and its trophies : it is also the relationship with their fans, it is the feeling of belonging you get when supporting your team.
Combine this with exceptional soccer players and managers, and you have one of the world's best and most respected clubs in the world. To not understand why Liverpool are such a gargantuan club is to not understand soccer and what it stands for.