Book the best soccer camps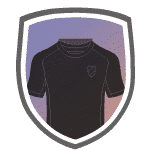 Soccer Camp
Goalkeeper
Your child undoubtedly wants to live out their dreams. If his home is between the posts, why not take the chance to send him to do a soccer camp for goalkeepers ?
Filter camps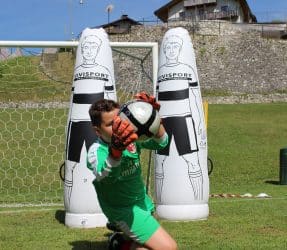 Milan AC - Full board goalkeeper camp - Boys
Italy
Cortina d'Ampezzo
English / Italian
From 8 to 16 years old
Boys
7 days, 6 nights
Residence Camp
Leisure / Improvement
Why give your son the experience of a goalkeeper soccer camp ?
From the start, he will be integrated into a professional environment with expert coaches that will give him vital advice to improve.
The effort will be both physical and mental, as he learns new techniques and tactics. The atmosphere at the camp will remind your son of the professional universe of soccer.
Important values like helping others, group cohesion and fighting against racism are clearly put first and emphasised throughout the goalkeeper soccer camp.
During this unique experience, your son will be able to gauge his ability, without being judged for his ability. He will identify his weaknesses and his strengths, and the coaches will help solidify his weaknesses and enlarge his strengths.
Although the training sessions will be in groups for the majority of the camp, there will also be individual sessions to help your son train at the pace that is right for him.
Even though it is not always easy to send your child to strangers, as you need to be assured of their safety, be safe in the knowledge that no expense or effort will be spared to accommodate your child to the best of the camp's abilities.