Book the best soccer camps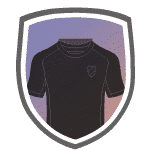 Soccer Camp
Luxembourg
Does your son or daughter dream of one day putting on their nation's jersey and representing their country at the World Cup ? Do they dream of playing for their favorite team ? Help them realise that dream by giving them a spot at a Luxembourg soccer camp.
Filter camps
Why do a Luxembourg soccer camp ?
Luxembourg is a tiny landlocked country between France and Germany. What the country lacks in surface area, it makes up for in culture however. Because of where it is, Luxembourg culture is a mixture of French and German culture, and it is also home to one of the four official capitals of the European Union. This, among other things, makes Luxembourg a fascinating country to visit.
On top of that, Luxembourg has very pleasant weather. The winters are not too harsh and the summers are not hot enough to be unpleasant. The country is very small, but thankfully it is very well run. It is one of the safest, cleanest countries in the world and it has a rich heritage. Its cuisine is also delicious, borrowing the best from German, Swiss and French cooking, and crayfish is a particular delight.
Le Luxembourg, un pays étonnamment bon au football 
Bien évidemment, lorsque vous pensez aux meilleures nations footballistiques au monde, le Luxembourg ne vient pas automatiquement en tête.
Cependant, le Luxembourg possède une équipe nationale depuis 1911, et a disputé de nombreux matchs de qualification pour l'euro et la coupe du monde. 
Pour faire un stage de football, c'est une une destination idéale. En effet, les terrains en herbe sont de très bonne qualité, tout comme les infrastructures sportives et la méthodologie adoptée.
Même si le pays ne possède pas un championnat extrêmement compétitif, c'est un lieu idéal pour s'entraîner et devenir un bien meilleur joueur de football.