Book the best soccer camps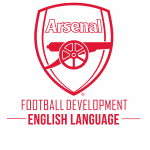 Soccer Camp
Arsenal FC
Is your kid a massive Premier League fan ? Do they love watching and playing soccer and do so every time they have the chance ? Then why not offer them a place at an Arsenal FC soccer camp, and make their dream come true ?
Filter camps
football camps matching
Why do an Arsenal soccer camp ?
Some records in soccer are legendary, and it seems likely that they will stand forever. Arsenal winning the Premier League in 2004 without losing a single game in the whole season is most certainly one of those records. The team was nicknamed "The Invincibles" and they awarded a special, golden Premier League trophy.
Thierry Henry was Arsenal's talisman and most fans agree that he is the greatest the Premier League has ever seen. He used to stride past players like they weren't even there, and when he was through on goal, he would bury the ball in the net seemingly every time. He played with such flair on the pitch, and he truly was a joy to watch.
Although Henry is the very best to have done it for Arsenal, there are many other contenders, and a common trait seems to be flair for these players. Arsenal has always been a passing side, and loves passing it into the goal, and all their players seem to be silky and composed. It is a part of the club' identity and is part of why the fans adore the club so much, and it will be present at the soccer camps too.
Arsenal, a club that likes to do things the right way
Playing beautiful soccer has always been important for Arsenal, and they are keen on winning games the "right way". A large influence in this was Arsène Wenger. The Frenchman was Arsenal manager from 1996 to 2018, and he is the club's most successful manager. He revolutionised English soccer by changing the ways his team trained and ate, making them fitter and more competitive than their opponents, and the consequences of this are continuing still today.
Wenger was always a gentleman (except for some notable exceptions) and he did not just want to win, he wanted to win by outplaying his opponents, with fast flowing soccer. This will always be important to Arsenal, and therefore it is reflected in training. The same will be applied to the soccer camps.