Book the best soccer camps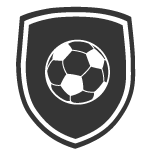 Soccer Camp
Fall 2023
Are you looking for a great vacation for your kids during the fall, or autumn as the English call it ? Do you want them to have a sporty and exciting time, filled with football, group activities and cultural visits ? Then it is time to offer your daughter or son a place at an autumn football camp.
Filter camps
football camps matching
Why do a fall football camp ?
After the heat and the excitement of the summer, green turns to brown and fall takes over. This is actually one of the best times to travel. Still warm in the day, it is the opportunity to visit beautiful places like Barcelona or Paris with less tourists than normal. Furthermore, some camps offer family packs, so you can join your son or daughter for the non-football activities, and visit the city on your own while they are training and playing !
Autumn is also fantastic for the weather. It has the advantage of being great for football and it is also especially good for sightseeing and photography. Sunsets are very crisp, and there is a magical feel about fall evenings. While some activities can not be done in the summer or winter, every activity can be done in the fall, and there is so much to do.
Autumn, the start of the competitions
Historically, the European leagues all started in September, when autumn arrived.
Today, seasons usually start in mid-August to ensure that all matches can take place, but autumn is still an extremely crucial part for all footballers to get their league off to a good start.
The weather is ideal, it is never too hot or too cold to train, and the players are neither drenched in sweat nor in trouble because of the cold.
Even though it can rain quite easily, most days remain dry and therefore allow the players to play in optimal conditions, and what better way to take advantage of all this than a training course in a professional club?