Book the best soccer camps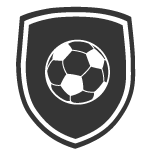 Soccer Camp
August 2024
Is your son or daughter passionate about football ? Do they support a team and closely follow their results, and their day is made or ruined based on the result ? If the answer is yes, then you must send them on an August football camp. It'll be the vacation they have always dreamed of having !
Filter camps
football camps matching
Why do an August football camp ?
August is the second month of the summer holidays, and it is often at this point that boredom starts to kick in and restlessness takes over. Kids, especially around the ages of 10 to 12 need stimulation and activity, and after a month of vacation already, it can be difficult to keep it fresh. If you find yourself in this case, then an end of summer football camp is ideal to keep your children busy, even after the camp is over thanks to the feedback coaches give each player.
Of course, August is also a lovely time to travel. The temperatures can get very hot depending on where you go, so travelling to the seaside or a place with a pool is lovely. If you enjoy relaxed vacations, why not accompany your child to the football camp and take the day-time to tan and relax by the pool, and spend the evenings with your family ?
August, the last step before the start of football season
The heat of the August sun provides the perfect setting for improving your technical, tactical and physical football skills. Running in the heat builds up resistances faster as the body learns to adapt, although keeping hydrated is crucial.  The tactical explanations given by the coach, reinforced by practical application, will be sure to help the players improve. Finally, technical progress can be fast during this time, because the conditions mean that your technique is the only factor in what happens to the ball, rather than wind, rain or the field being in bad condition.
The days in August are long, and training in the early morning and early evening is glorious. The air is still cool in the morning and temperatures drop relatively quickly when the sun goes, and they are ideal conditions for football, for playing or training.