Book the best football camps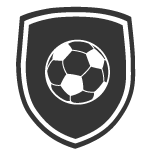 Football Camp
August 2022
Is your son or daughter passionate about football ? Do they support a team and closely follow their results, and their day is made or ruined based on the result ? If the answer is yes, then you must send them on an August football camp. It'll be the vacation they have always dreamed of having !
Filter camps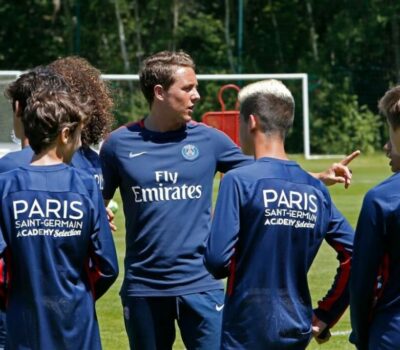 PSG Academy - Summer - Residential - Mixed
France
Châtenay-Malabry
French / English
From 8 to 17 years old
Girls / Boys
5 days
Residence Camp
Leisure / Improvement
Why do an August football camp ?
August is the second month of the summer holidays, and it is often at this point that boredom starts to kick in and restlessness takes over. Kids, especially around the ages of 10 to 12 need stimulation and activity, and after a month of vacation already, it can be difficult to keep it fresh. If you find yourself in this case, then an end of summer football camp is ideal to keep your children busy, even after the camp is over thanks to the feedback coaches give each player.
Of course, August is also a lovely time to travel. The temperatures can get very hot depending on where you go, so travelling to the seaside or a place with a pool is lovely. If you enjoy relaxed vacations, why not accompany your child to the football camp and take the day-time to tan and relax by the pool, and spend the evenings with your family ?
Août, un mois charnière pour le football
Le soleil du mois d'août est parfait pour la pratique du football et permet aux joueurs de développer leurs compétences physiques, techniques et tactiques.
En effet, la répétition des efforts sous la chaleur aide les joueurs à améliorer leur résistance et leur endurance, ce qui est primordial pour le reste de la saison.
En effet, le mois d'août est synonyme avec la reprise des championnats, et il est donc très important que les joueurs soient au top de leur forme afin d'accumuler le plus de points possibles.
C'est aussi une période où la tactique est très importante, car les entraîneurs doivent mettre en place des principes clairs pour que leurs équipes soient compétitives dès les premières journées.
De plus, les conditions climatiques permettent aux joueurs de s'entraîner plusieurs fois par jour, et donc de faire de nombreux exercices spécifiques ayant pour but d'améliorer la technique de tous les joueurs, peu-importe leurs positions sur le terrain.