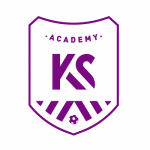 Football Camp
Kaptiva Sports Academy
Barcelona, Spain
from 2195 €
Are you looking for a football camp in the beautiful Spanish town of Barcelona? Have you heard of Kaptiva Sports Academy, and are considering sending your child to do one of its football camps? Without further ado, find out everything you need to know about Kaptiva Sports Academy's football camps!
Find out more about the camps
Demande d'informations contact unique
"*" indicates required fields
The available camps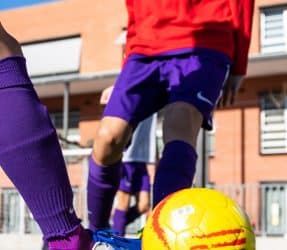 Full-board - Boys
Barcelona
From 11 to 17 years old
Boy
Residence Camp
Improvement
English / Spanish
Camp specifics
Very good sporting facilities
Coaching staff focused on performance
Incredible trips: tour of the Camp Nou, Port Aventura, beach…
Find out the dates available for this camp
I book this camp !
Contact us
"*" indicates required fields
X
Merci de nous avoir contactés ! Nous vous répondrons dans les plus brefs délais.
Need advice?
Contact us
Support?
Camp facilities
Location
The Kaptiva Sports Academy is located in the heart of magnificent Barcelona, on Spain's east coast. The centre is only ten minutes away from Barcelona's magnificent beaches, where your child will spend an afternoon relaxing during the camp. Don't forget to pack some swimming trunks!
The charming town of Barcelona is the province of Catalonia. Known worldwide for its beauty, Barcelona is also home to one of the biggest clubs in world football: FC Barcelona.
From the incredible Sagrada Familia to the various gorgeous 'plazas', your child will have a lot to to look at during this two week camp. Football will be the focus of the camp, but the kids will still have the opportunity to explore the city, especially during the fun game organised explicitly for this reason.
Finally, there is a massive theme park just outside Barcelona known the world over: Port Aventura. Campers will have a whole day at the thrilling theme park.
This is the centre's address: Avinguda del Pla del Vinyet, 110, 08172 Sant Cugat del Vallès, Barcelona, Spain.
If you are planning on dropping your child off, then it is easily findable with a GPS.
Accommodation
The children will all sleep in double rooms, complete with toilet and private bathroom. Each child will have sheets and towels that will be regularly replaced throughout the two week long camp.
In the common areas, the campers will have access to large rest and relaxation areas. Video game consoles and other activities will be available for the kids, free of charge.
Wi-Fi is available throughout the establishment. You will have no problems communicating with your child during the camp.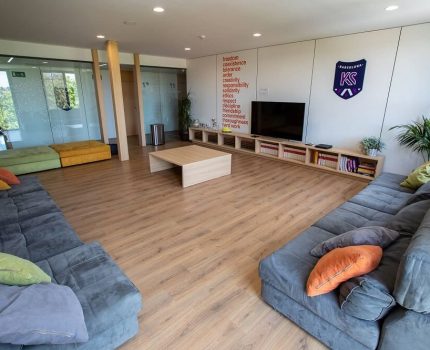 The sporting Facilities
The Kaptiva Sports Academy's sporting facilities are first class and are a large reason for why this camp is so successful on the football side of things. This is hardly a surprise, as the Academy hosts youngsters throughout the year at the centre. Young players from all over the world enjoy great sporting facilities that encourage development on both a technical and tactical level.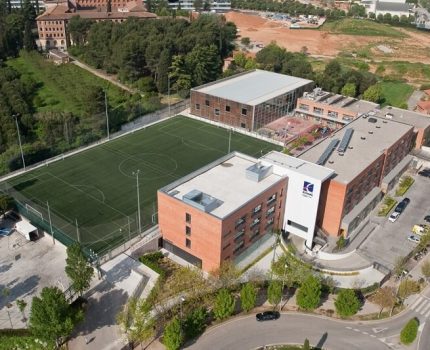 Catering and food
In terms of catering, the camp uses the same setup that they do for the kids who stay year round. That is to say, a canteen dedicated to high level athletes will prepare balanced meals suited to the needs of high intensity athletes.
Furthermore, with the knowledge that diet is a huge factor in the success of athletes, the private academy has hired a dietician. They will speak with every camper to help prepare food that is perfectly adapted to their needs.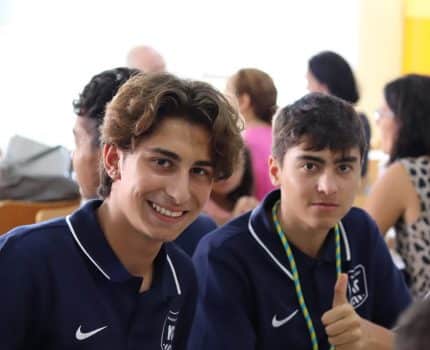 Safety and security
The centre already has all the security and security measures necessary for its students throughout the year. Therefore, the camp is perfectly secure, with no risk of any unwanted intrusion. On top of that, the staff make sure that everyone follows the rules to prevent any possible breaches.
Need advice?
Contact us
Support?
The camp program
Training
Camp methodology: 
To help the young campers achieve their football potential, the academy has developed its very own system for learning: FAST, or the Football Academy System Training.
This system aims to approach football from every direction. This goes for training sessions, but also nutrition and creating long term development objectives. Every child that takes part in the camp will have a number of long term objectives to help them take their progress to the next level. This will also help them to adapt to the style of play that their team's coach decides to implement on a daily basis.
Training sessions: 
Over the two week camp, the players will have 20 hours of group training sessions as well as 3 sessions entirely dedicated to competition. Competitive sessions are ideal for complementing training sessions because they are the chance for the campers to apply what they have learnt while training.
On top of group training sessions, campers will also have an individual training session every afternoon (except weekends) lasting an hour and a half. In this time, your child will focus on different aspects of football that they need to prioritise in order to maximise their improvement.
Approaching football from all directions:
As well as training sessions, the campers will also have specific workshops, like a workshop on managing a career as a footballer, video analysis sessions, tactical workshops and a workshop on diet and nutrition, to really emphasise the importance of eating healthily.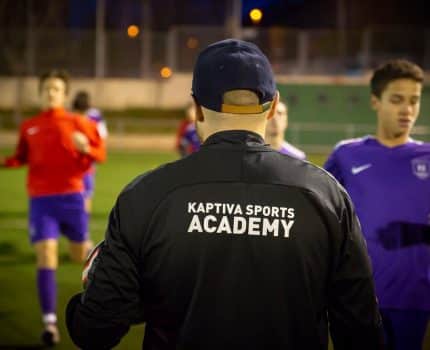 Coaches and coaching method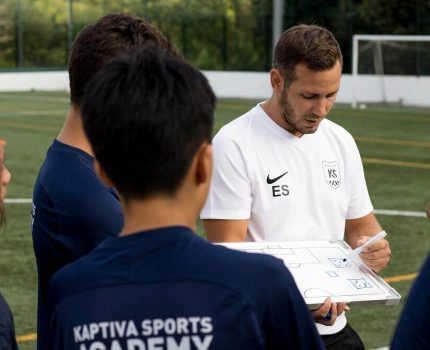 All the coaches at the football camp are also coaches year round at the academy for the kids that study there. They all have UEFA qualifications, so you can be sure of their professionalism.
Furthermore, the Kaptiva Sports Academy has its own committee dedicated to football. Indeed, the academy is home to a technical director, a head coach, a fitness coach and even a goalkeeper coach.
The technical staff is combined with a nutritionist and a psychologist, which helps the campers improve their mental approach to high level football. The mental aspect is almost always underemphasised for young players, yet it is usually the difference between a good player and a great player.
In short, the coaching team and the staff know exactly what they are doing!
Staff and activities
During this two week camp, there will be a team of non-football related staff that will organise fun activities and games and supervise the kids in the mornings, evenings and during rest time.
Indeed, to help the campers last the camp without getting too tired, there will be free time to rest every day. This will allow your child to relax and help them physically recover from the effort they'll be putting in.
This free time is ideal for the campers to bond and make their friendships stronger, although they will still of course be bonding on the pitch.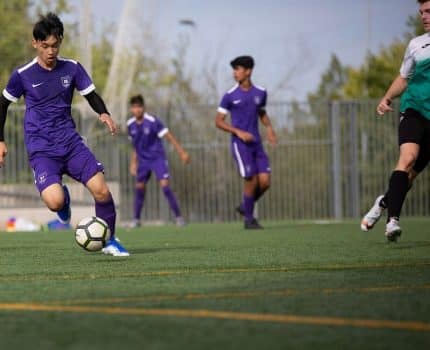 Trips and days out
Since the camp is two weeks long, the weekends are dedicated to incredible trips and excursions. Your child will explore Barcelona, take in the sun at the beach and even chase thrills at one of Europe's biggest theme parks: Port Aventura.
A scavenger hunt across town will be the perfect way to discover Barcelona and allow the kids to see all the legendary spots of the Catalan capital.
Of course, a football camp in Barcelona would not be the same without a tour of the famous Camp Nou, FC Barcelona's iconic stadium which has hosted so many incredible games and players. There will also be time to visit the club museum. If you would like your child to bring back a couple of souvenirs, don't forget to give them a bit of pocket money.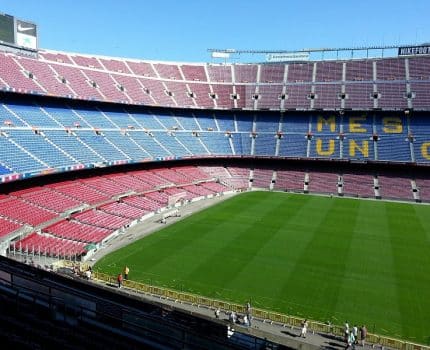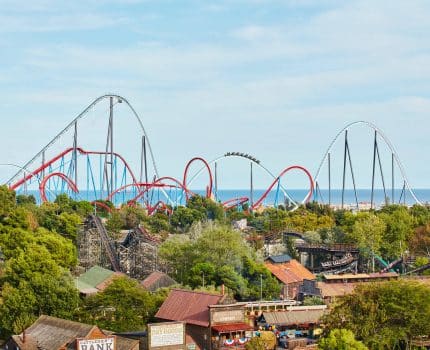 Typical day
Typical day
Individual training session
Need advice?
Contact us
Support?
Practical information
What is included
12 nights at the Kaptiva Sports Academy: double rooms with private bathrooms
All meals
16 training sessions
2 training kits that include a shirt, shorts and socks
Bottles of water, fruit and snacks after each training session
A professional souvenir photo
Tour of the Camp Nou, Barcelona's famous stadium, and its museum
A complete day at the Port Aventura theme park
Medical insurance for every trip
Not included
Transport to the camp
Individual insurance
Pocket money
Lunch and dinner on the day of arrival (Sunday)
Arrival
Campers must arrive on the Sunday. They will have up until 6 PM to arrive if they don't want to miss the welcoming ceremony. To make meeting their fellow campers a bit easier, a game will be organised to immediately break the ice and start some friendships.
If your child is touching down in Barcelona's international airport, there will be shuttles all day to take them to the camp, at no extra cost. Once you have booked the camp, we will let you know of the shuttle's times.
Address for arrival: Avinguda del Pla del Vinyet, 110, 08172 Sant Cugat del Vallès, Barcelona, Spain
Departure
Campers must leave on the Friday. They can leave anytime after having breakfast.
Just like for arriving, there will be a shuttle to take the kids to the airport. Once again, these are completely free.
The camp at a glance
Features of the camp
Barcelona
From 11 to 17 years old
Boy
Residence Camp
Improvement
Very good sporting facilities
Coaching staff focused on performance
Incredible trips: tour of the Camp Nou, Port Aventura, beach…
Need advice?
Contact us
Support?
Most booked football camps