What are the best football camps for young players in 2024 ?
Many professional football clubs now offer football camps for teenagers. It is obvious that these have become important for clubs to organise because the next Messi, Ronaldo or Mbappe may just be one of the many players that book a place at these camps. All these camps emphasise certain areas and domains of football :
The ability to read the game
Technique
Understanding the game
The mental strength of the young players so that they can then join a football academy
These are all areas that our partner clubs have made a part of the camps to help the teenagers improve and to help them develop their football ability in the most efficient way. Of course, each club also has its specific areas and objectives based on their history or style of play. That's why we are here to give advice and to compile a list of the very best football camps for young players.
What are the best football camps for young players in 2024 ?
Everywhere in the world, football camps are created for teenagers so that they can transform from football players to future champions ! Quickly pick the club, the package and the dates of your choice so that you can make sure your kid will have a place in a united and motivated football team in 2024.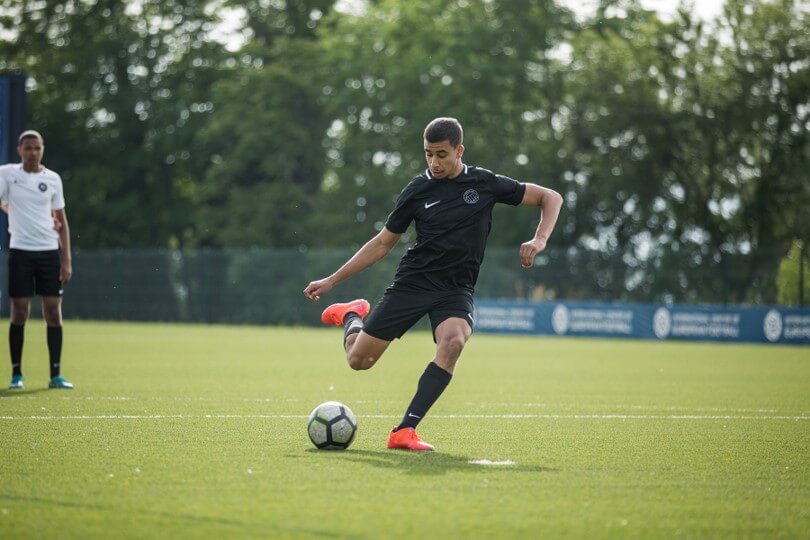 The ICEF or the International Center of European Football is, in our opinion, the go-to football camp in terms of developing young players. Located in Evian-Les-Bains, one of France's most beautiful towns, in a magnificent setting, the training center is made up of very high quality facilities.
This residential camp is ideal for players who want to live the life of a professional football player for a week and to find out more about the inner workings of a high-level sporting academy.
The camp is based on three pillars : technical/tactical training, mental training and physical training. Your child will be gently pushed to their limits and will then be able to join the academy on a yearly basis if they like the experience.
What makes this camp exceptional ?
Highly qualified coaches with certificates
An ultra-modern, top of the range training center
An intense training program and friendly matches
Interested in this camp ? Now, book a place at the ICEF football camp for young players.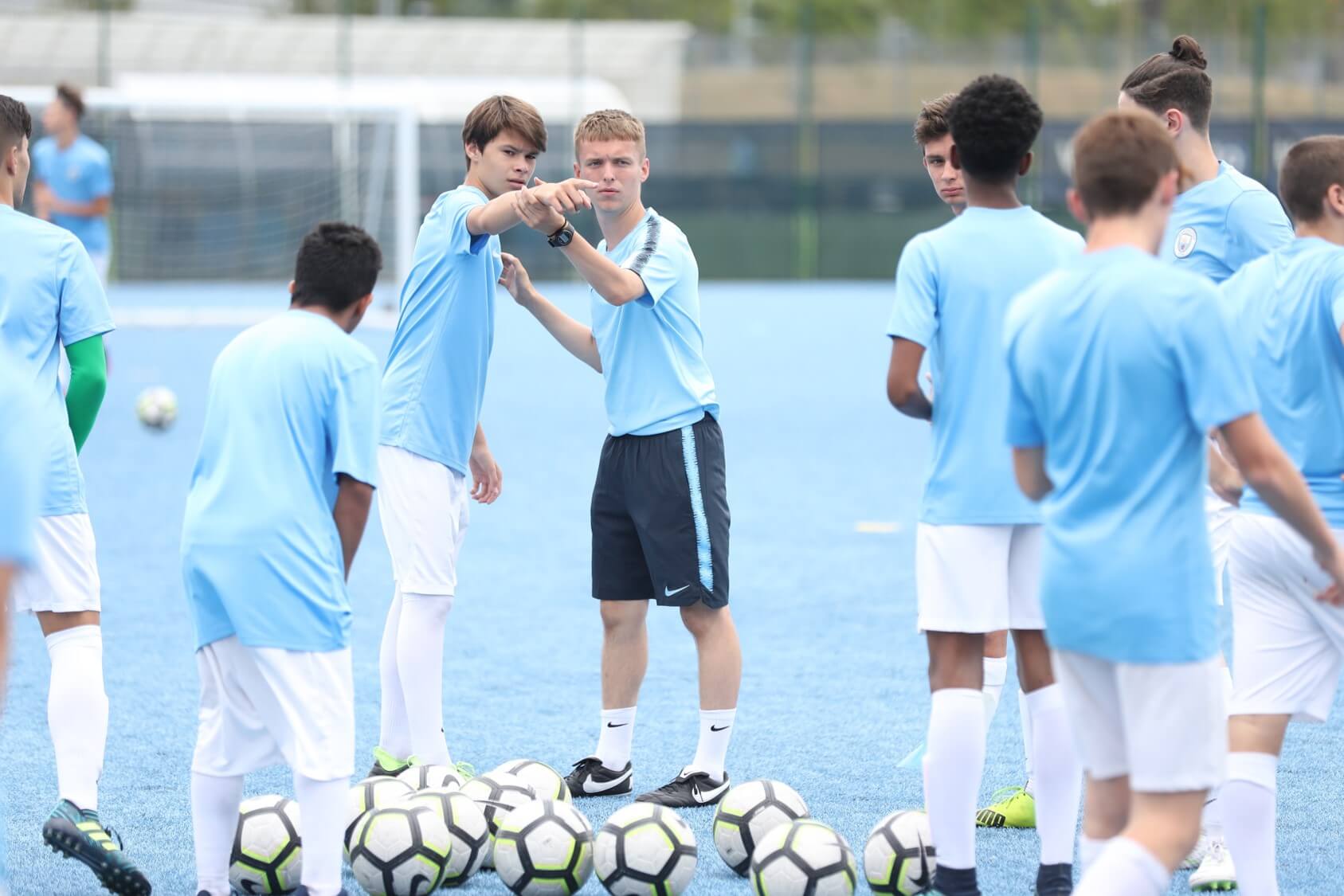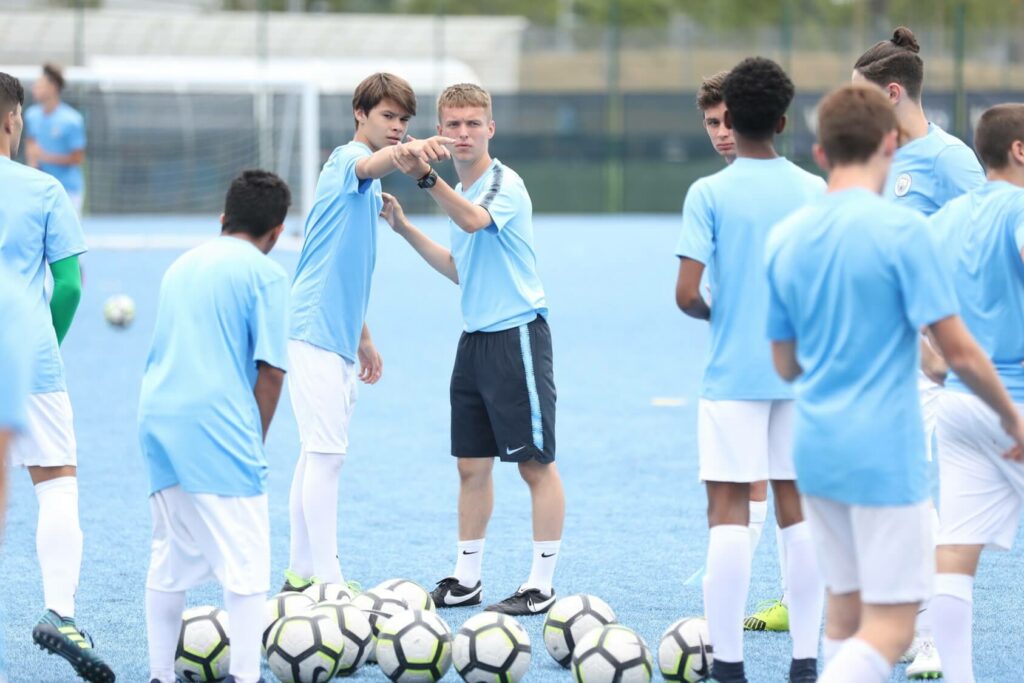 The arrival of Pep Guardiola in Manchester transformed the Cityzens' style of play. He has managed to make them one of the best teams in the world with attractive play based on movement, possession and pressing.
A style of play that ignites passion in any football fan. It is exactly this methodology that is now taught at the Manchester City football camps. The camp should be of interest to all young players because the development and improvement of each player will be considerable.
That's without bringing up the training center, which is unmatched in quality anywhere else in England.
Why is this football camp unmissable ?
The Pep Guardiola methodology taught by qualified coaches
An extremely good training center
30 hours of training sessions and workshops
Tour of the Etihad Stadium
Interested in this camp ? You can now book a place at the Manchester City football camp for young players.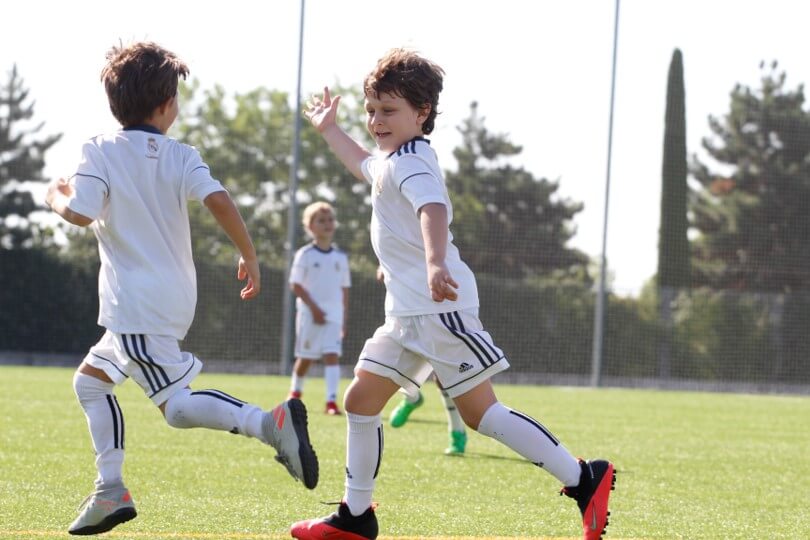 Real Madrid is on of the most prestigious clubs in Europe, with one of the very best trophy rooms. Zinedine Zidane is currently the manager and together they have won a staggering four of the last six Champions Leagues.
It is surely the biggest club in the world. It is therefore to be expected that kids from the world over know some of the legendary names that were at one time Galacticos : Ronaldo, Raul, Ramos, Zidane, Figo, Beckham, Roberto Carlos, etc. A style of play aiming for excellence and victory is what will be instilled during the Real Madrid camps.
They take place in the Vadlebedas training center, the same place where the professionals train. Put the most simply, a magical week is waiting for your child at this football camp.
Why is this camp one of the best in Spain ?
Extremely high quality sporting facilities
Qualified coaches that have been certified by Real Madrid
tour of the Santiago Bernabeu stadium, its museum and the professional part of Vadlebedas
Interested in this camp ? You can now book a place at the Real Madrid football camp for young players.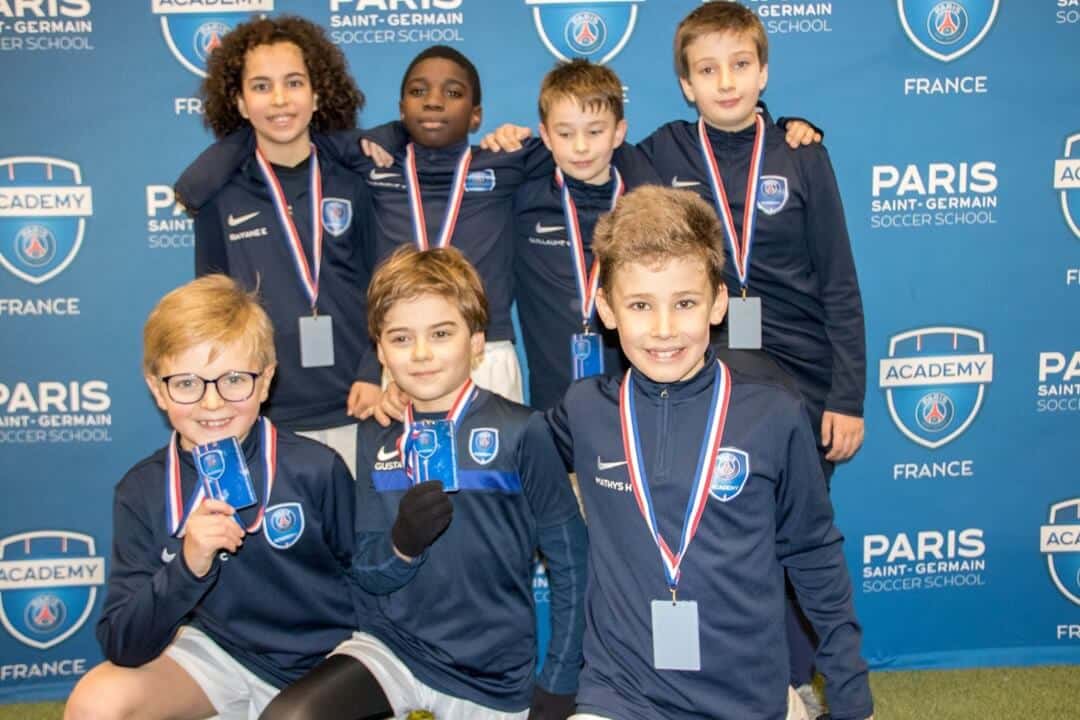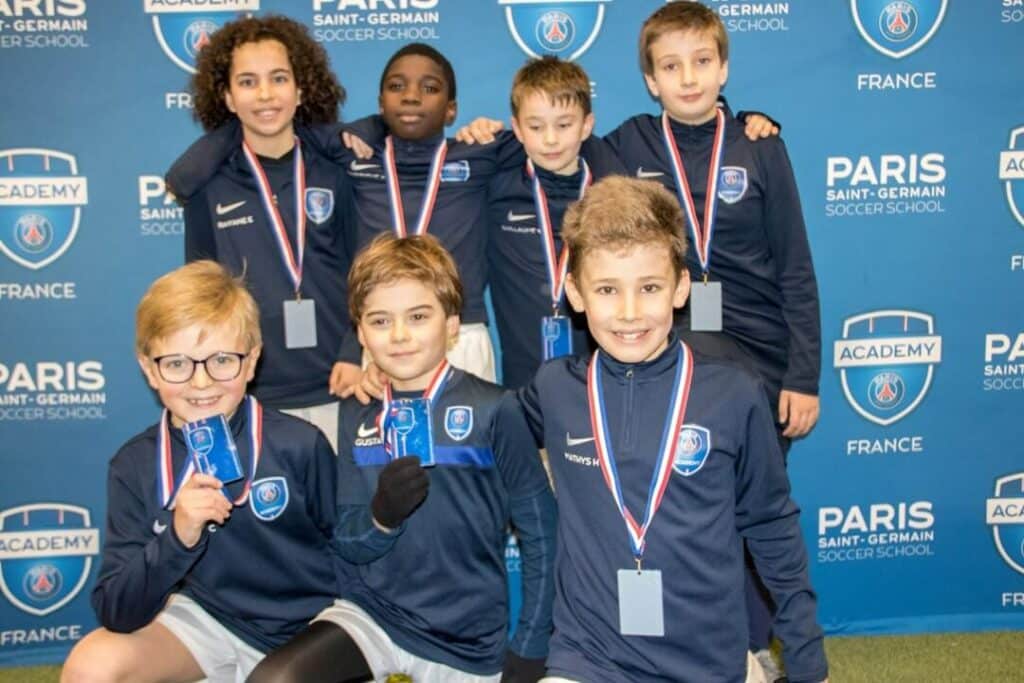 Paris Saint-Germain has become well known recently for having excellent and exciting players like Presnel Kimpembe, Kingsley Coman, Adrien Rabiot or even the future star Kays Ruiz.
All those players are PSG academy graduates, and they have helped make it an internationally renowned and respected football academy. The PSG academy philosophy and methodology, that has been behind its rise, is used for all PSG football camps, so these camps are perfect for young players who want to improve.
What's more, the campers will also be discovering the magnificent city that is Paris.
Why should your child participate in this camp ?
A camp at the CREPS : a high level training center
Coaches trained by PSG
20 hours of training sessions a week
Many excursions are planned : tour of the stadium (if available), sightseeing in Paris and visiting its monuments, Disneyland Paris, etc.
A NIKE PSG Academy kit so that your child can look like his favorite star
Interested in this camp ? You can now book a place at the PSG football camps for young players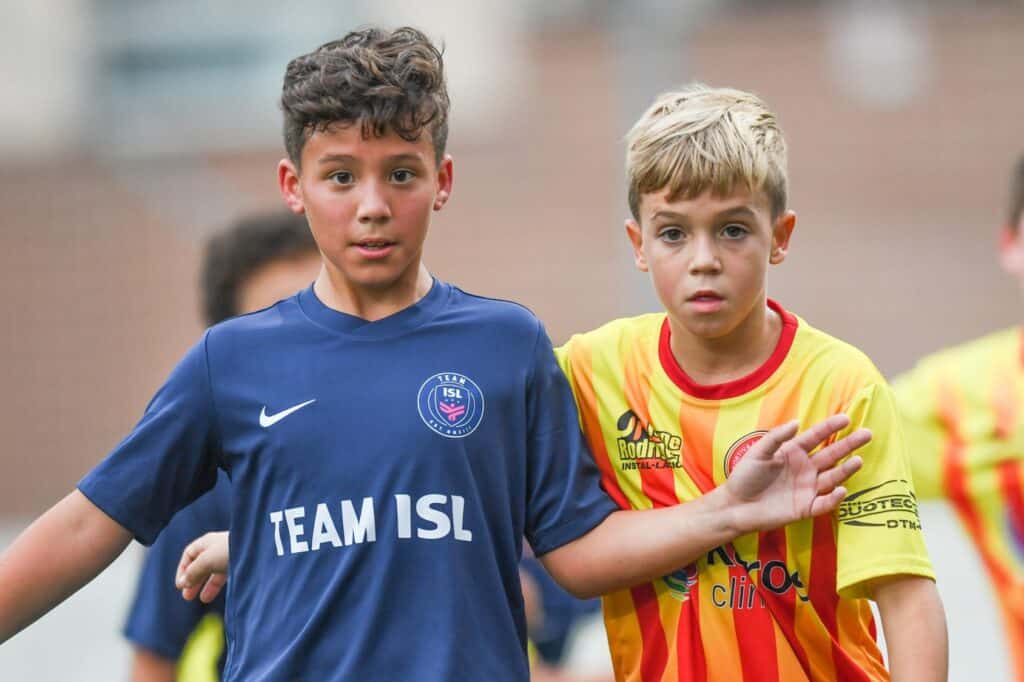 La Masia, the world's best and most famous academy, responsible for shaping Messi, Xavi, Iniesta, Busquets, Pedro and many more players, was instrumental to making one of the best football teams to have ever graced a football pitch : Barcelona between 2012 and 2014. It is within the same campus that these football camps take place. It is therefore then logical that this camp is exceptional.
Why is this camp exceptional ?
Training sessions at La Masia
The FC Barcelona methodology is taught
Tour of the Camp Nou and its museum
Many cultural activities are planned throughout Barcelona (theme park, famous spots in the city, museums, etc.)
Family Pack that allows companions to participate in all the extra-football activities
Interested in this camp ? You can now book a place at the FC Barcelona football camp.

Rate this
Rated 4.8 / 5 based on 85 reviews