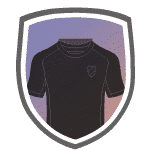 Football Camp
Soccer Inter Action
Valencia, Spain
from 710 €
The Inter Action High Performance Summer Camp 2022 is a great opportunity for your child to improve their football playing ability while having a great time in the beautiful sun of Valencia !
Find out more about the camps
Demande d'informations contact unique
"*" indicates required fields
100% secure payment

The available camps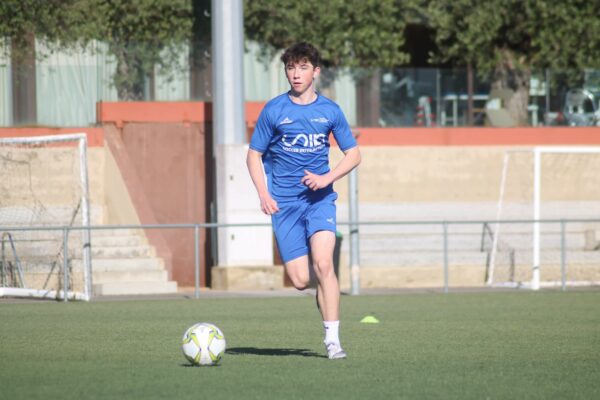 High performance
Valencia
from 10 to 22 years old
Girl / Boy
6 days, 5 nights
Residence Camp
High / level / Intensive
English / Spanish
Camp specifics
Intensive course: 33 hours of training
Very high level facilities
Video sessions & specific workshops
Find out the dates available for this camp
01st August to 06th August
08th August to 13th August
01st August to 13th August
I book this camp !
Merci de nous avoir contactés ! Nous vous répondrons dans les plus brefs délais.
Need advice?
Contact us
Support?
Camp facilities
Location
The camp takes place entirely in the SIA Centre in the east of Spain, just south of Valencia.
The climate is Mediterranean, meaning that the summers are dry and hot. These are ideal conditions to train in, since they will build up physical resistances faster and help the players last longer in matches, although it is imperative to hydrate properly while training.
The Valencian region has plenty of things to do and see. One of its main attractions are the golden beaches, which host hundreds of thousands of tourists every year thanks to their warm waters and inviting sand.
If visiting Valencia itself, an unmissable attraction is the City of the Arts and Sciences. It consists of huge structures that are very modern and will amaze you, with many translucent pools. Inside, the main attractions are  L'Hemisfèric, a planetarium and IMAX Cinema, and the breathtaking L'Umbracle, a botanical collection of plant species native to Valencia.
Accommodation
If you choose the full board package, the SIA Centre is also a premium residence. All rooms have Wi-Fi, heating and air conditioning and will be furnished with a closet and study desk.
Cleaning and laundry services can be acquired, and there are common room areas for the campers to enjoy themselves as a team, with televisions, games consoles, billiards tables and terraces that are perfect for group bonding.
As stated before, the Centre is home to football players all year round, so if anything was lacking previously, it will have been signalled to the relevant staff members and will have been rectified.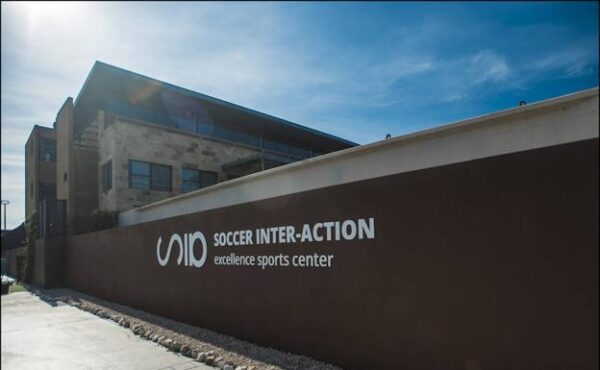 The sporting Facilities
The SIA Centre has top class facilities designed to be the home of many athletes. There is one natural grass field that complies with FIFA measures for international competitions, one small natural grass field for more technical training as well as keeper training and one artificial turf that can be either an 11v11 pitch or two 8v8 pitches, with the latest in artificial field technology.
As well as this, there are seven locker rooms, with some divided by gender, a medical clinic, a physical therapy room with massage tables and a gym for cardio training. All the necessary sports equipment such as cones, walls, hurdles and more will be provided and are mostly brand new.
This centre is home to athletes all year, and has been specifically designed for exactly this kind of camp, so the sporting facilities are all state of the art and very high quality.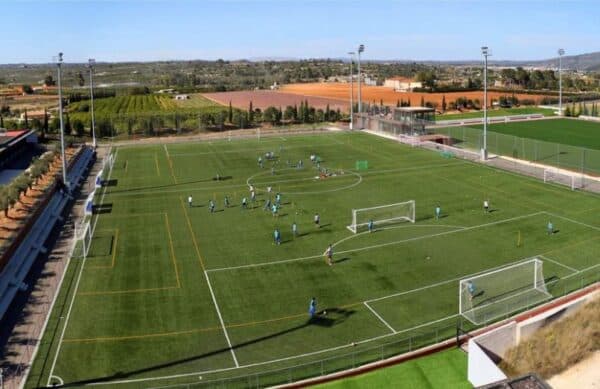 Catering and food
Nutrition and a healthy diet are essential for any athlete and it is no different for this camp. Rice is a staple part of the Valencian diet, being a main component of the world famous Valencian Paella, and all the food is both healthy and tasty.
It is worth remembering that Spanish people tend to have meals later than other parts of the world because of the temperature, often eating lunch as late as 2pm and having their evening meal sometimes as late as 10pm.
Both vegan and vegetarian diets can be catered to, you simply need to communicate this to the camp beforehand. The Centre endeavours to cater to all the teams with individual attention and privacy given to each.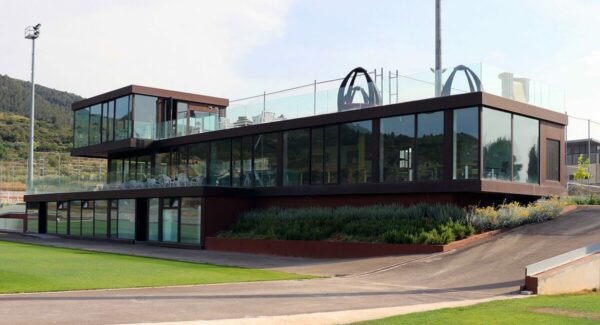 Safety and security
The campers will be staying in the SIA Centre for their whole stay, which greatly reduces any potential security risks. There is security outside the centre so there is no reason for anyone other than campers, athletes and staff to be present within the facility.
Even so the campers will be under constant supervision during the day and will be able to easily find a staff member if they encounter any sort of problem at any time of day.
Need advice?
Contact us
Support?
The camp program
Training
The SIA camp stands out from the rest because of its comprehensive, intensive program that focuses on different aspects of the life of a professional footballer. It is perfectly suited for players with an intermediate/advanced level.
The sessions are prepared and supervised by qualified and UEFA certified coaches.
Technical training is the main focus of the courses, with a number of exercises used by coaches from the best clubs in the world. Players will take part in technical training sessions that aim to improve their touch, accuracy of hitting and passing, and speed of execution.
The SIA camp also focuses on physical development, an essential aspect for all high-level players. Accompanied by certified coaches and physical trainers, the youngsters will benefit from a specific program adapted to their personal needs. This physical aspect is essential and allows the players to improve their physical skills, which will further enhance their technical qualities.
The tactical axis is also omnipresent in the SIA camp. The players will take part in video sessions, where they will be able to see images of their individual and collective performances, and receive advice from their coaches. Inspired by the practices of professional clubs, these video sessions have become an essential tool for the development of players because they allow players to correct their errors in placement, timing and movement.
The psychological axis and nutrition. Finally, the trainees will also be introduced to subjects that are essential to the practice of high-level sport such as nutrition and sports psychology. This unique approach allows residents to better prepare their body and mind for the intensive practice of football.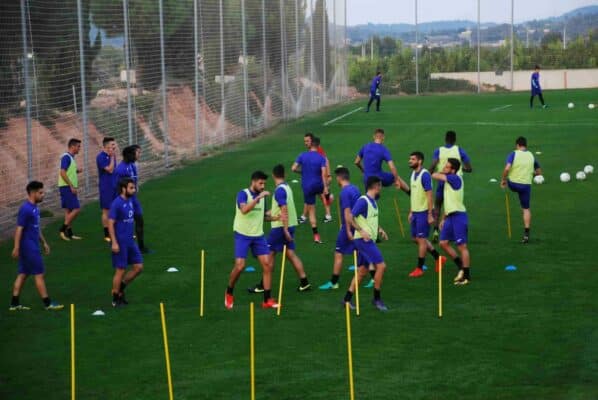 Coaches and coaching method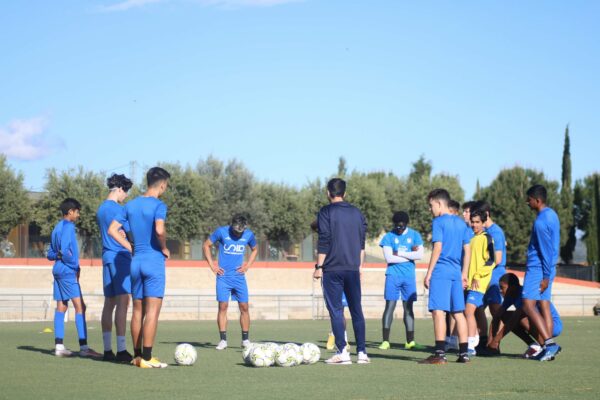 The Inter Action Soccer course is a high level / intensive course with more than 33 hours of training per week or about 5h30 per day.
These trainings will follow a very precise methodology based on tactical periodization. This requires a lot of knowledge and experience and that is why all Inter Action football camps are supervised by qualified and UEFA certified coaches.
Your children are therefore in good hands for a rapid progression.
Trips and days out
During this week of intensive training, the participants of the course will go on an afternoon excursion to discover the city of Valencia. It is an incredible city: the lovely Carmen district, the Túria gardens, the Malvarrosa beach, the Xàtiva castle and the Ruzafa district.
Valencia has one of the richest city centers in Spain due to its important historical heritage, its avant-garde architecture and events of world interest, which makes it a first class tourist destination.
The climate is Mediterranean, with relatively wet and mild winters and dry summers. The average annual temperatures are moderate.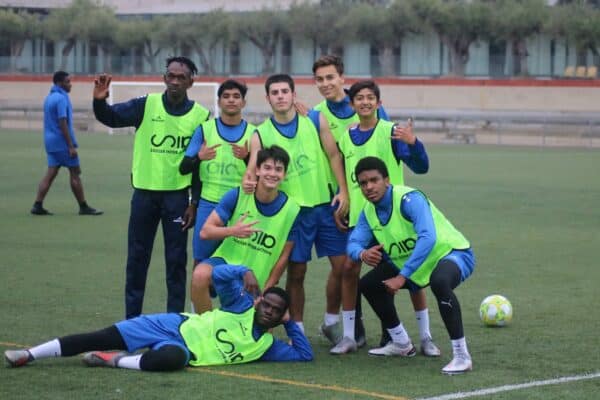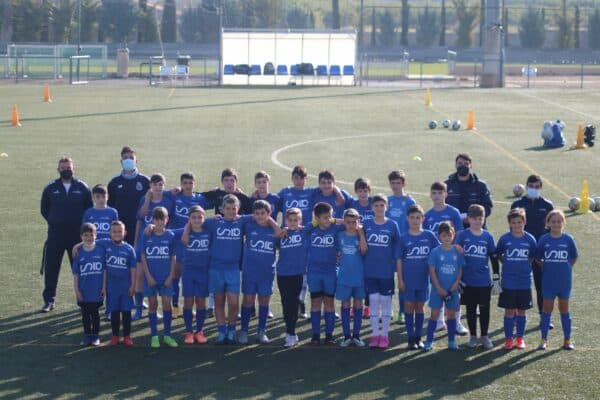 Typical day
Typical day - Training
Need advice?
Contact us
Support?
Practical information
What is included
6 days and 5 nights in a Premium residence within the SIA Center
Trainings, workshops, video sessions and conferences
33 hours of training per week
Full board
Qualified and UEFA certified coaches
Language courses available: English & Spanish
Drop off and/or Pick up at Valencia airport/train station
Drop off and/or Pick up at Alicante airport
Extra nights
Arrival
Children must arrive for the first practice on Monday morning at 8:30 am.
It is possible to arrive until 9:00 p.m. but past practices and activities will not be made up
Departure
Children must leave the SIA Center on Saturday between 12:00 and 19:00.
They have the possibility to stay an extra night in all inclusive (extra charge : 65£).
The camp at a glance
Features of the camp
Valencia
from 10 to 22 years old
Girl / Boy
Residence Camp
High / level / Intensive
Intensive course: 33 hours of training
Very high level facilities
Video sessions & specific workshops
Available dates and price of the camp
27th June to 02nd July

869 €

4th July to 09th July

869 €

27th June to 09th July

1749 €

11th July to 16th July

879 €

04th July to 16th July

1749 €

27th June to 16th July

2599 €

18th July to 23th July

879 €

11th July to 23th July

1749 €

4th July to 23th July

2599 €

25th July to 30th July

879 €

18th July to 30th July

1749 €

11th July to 30th July

2599 €

01st August to 06th August

879 €

25th July to 06th August

1749 €

18th July to 06th August

2599 €

08th August to 13th August

879 €

01st August to 13th August

1749 €

25th July to 13th August

2599 €
Need advice?
Contact us
Support?
Most booked football camps