Book the best football camps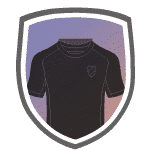 Football Camp
FC Barcelona
Does your child dream of living the life of his favourite Spanish player ? Why not sign him up for a football camp at FC Barcelona. A football camp can help you learn a lot as well as being an excellent experience for any sporty child who loves football.
Filter camps
Why do a football camp at FC Barcelona ?
Of course, football camps are open to all, regardless of their football level. Whether it is for a 16 year old teenager or you are finding out more for your 11 year old child, this information will be relevant for you.
Indeed, a football camp in Barcelona is the chance to live just like a professional footballer for a week. Your child will walk the steps of some of Spain's greatest ever players, visit the sporting facilities of one of the biggest club's in the world, be surrounded by a team of professionals… In short, your child's life will be transformed for a week.
The camp is massive, but that is not its only advantage. A football camp in Barcelona will allow the campers to improve, to learn and to enjoy themselves. It is the occasion for your child to train regularly, to be supported and to learn new techniques and tactics. Moreover, they will share this intense week with other players of their age. So, your child will be able to meet other people who are just as passionate about football. Finally, your child will benefit from fantastic advice given by coaches that are both specialised and experienced.
Some points about football in Barcelona
There is no longer any need to introduce the mythical club FC Barcelona. It has been the home of some of the biggest names in football and owns famous sporting facilities, like the Joan Gamper sports city. This is the chance to train with true football specialists.