Book the best football camps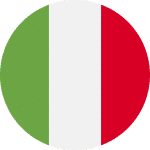 Football Camp
Italy
Do you often look out the window and see your kid practicing keepy-uppies ? Do they often talk to you about their favourite team and favourite player ? If so, it is time for you to send them to an Italy football camp !
Need advice?
Contact us
Support?
Contact us
"*" indicates required fields
X
Merci de nous avoir contactés ! Nous vous répondrons dans les plus brefs délais.
Filter camps
football camps matching
Why do an Italy football camp ?
In Italy, football is an important tradition, a weekly rendezvous for everyone to watch their local teams battle it out. The biggest players are basically worshipped by their fans, like Maradona at Napoli. When he arrived at Napoli, the city of Naples was in an awful position financially and had no mayor, no structure, no schools, but the people of Naples were overjoyed because their 'saviour' had arrived. This is all to say that football is sacred in Italy.
Moreover, Italy is a wonderful place to visit. From skiing vacations in the Alps to relaxing holidays on Mediterranean beaches to fascinating cultural vacations in Florence, Italy has something for everyone. Italy has been a cultural capital of the world for thousands of years, ever since the Roman Empire began building cities. The weather changes year round but with good planning, it should be ideal for any vacation activity you were planning on.
Italy, a country of footballing success
Not only does Italy have many successful professional clubs, but it is also the second most successful country in World Cup history along with Germany, having won the tournament four times.
Their most recent victory came in 2006, in an extremely dramatic final against France, with Zidane's famous headbutt and penalty victory.
Italian football also emphasises defence and tactics. Although no longer widely used, the system of play known as 'catenaccio' was created in Italy. This system emphasised a compact and tight back line, with the main aim of preventing dangerous chances.
Italian coaches and clubs are aware of the importance of the defensive aspect of football, and it is very common to see Italian players celebrating a sliding tackle as a goal.