Book the best football camps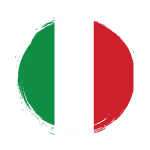 Football Camp
Italy
Do you often look out the window and see your kid practicing keepy-uppies ? Do they often talk to you about their favourite team and favourite player ? If so, it is time for you to send them to an Italy football camp !
Filter camps
Milan AC - Full-board - Boys
Italy
Cortina d'Ampezzo
English / Italian
From 8 to 16 years old
Boys
7 days, 6 nights
Residence Camp
Leisure / Improvement
Why do an Italy football camp ?
In Italy, football is an important tradition, a weekly rendezvous for everyone to watch their local teams battle it out. The biggest players are basically worshipped by their fans, like Maradona at Napoli. When he arrived at Napoli, the city of Naples was in an awful position financially and had no mayor, no structure, no schools, but the people of Naples were overjoyed because their 'saviour' had arrived. This is all to say that football is sacred in Italy.
Moreover, Italy is a wonderful place to visit. From skiing vacations in the Alps to relaxing holidays on Mediterranean beaches to fascinating cultural vacations in Florence, Italy has something for everyone. Italy has been a cultural capital of the world for thousands of years, ever since the Roman Empire began building cities. The weather changes year round but with good planning, it should be ideal for any vacation activity you were planning on.
L'italie, un pays couronné de succès footballistique 
Non seulement l'Italie compte de nombreux clubs professionnels prospères, mais elle est également le deuxième pays le plus titré dans l'histoire de la Coupe du monde avec l'Allemagne, puisqu'elle a remporté le tournoi quatre fois.
Leur victoire la plus récente remonte à 2006, lors d'une finale extrêmement dramatique contre la France, avec le fameux coup de boule de Zidane et la victoire sur penalty. 
Le football italien met également l'accent sur la défense et la tactique. Bien qu'il ne soit plus très utilisé, le système de jeu appelé "catenaccio" a été créé en Italie. Ce système mettait l'accent sur une ligne arrière compacte et rigoureuse, dans le but principal d'empêcher les occasions dangereuses.
Les entraîneurs et les clubs italiens ont conscience de l'importance de l'aspect défensif dans le football, et il est très courant de voir les joueurs italiens fêter un tacle glissé comme un but.