Book the best football camps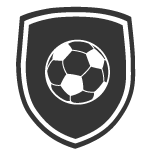 Football Camp
September 2024
Is your son or daughter energetic, keen to go to new places and make new friends and loves football ? Or would you like to try and get them out of their shell and think that football may be the key ? Book a place at a September football camp now !
Filter camps
football camps matching
Why do a September football camp ?
In almost all European countries, the school year starts in September. However, if your child's school year has not started, you are likely to be looking for vacation ideas for them. If you are working, then send them to a football camp, and be reassured that they will improve their football all while growing as an individual and learning how to live in a team.
If you do not work, then you are in luck because September is a fantastic time to visit most places in Europe. Most tourist attractions will be lacking tourists, and prices and flights will be much cheaper than during the summer. The weather is still more than good enough, and it really is the greatest time to really discover a country, its culture and its food.
Drop your kid off at the camp in the morning, then spend the day doing fantastic holiday activities and pick them up in the evening. It can be a little bit cooler than the summer months, so an active vacation is probably better than days next to the pool, but luckily, that is your decision !
September, when the football season gets going !
In September, most leagues have only just started and it can make for fascinating league tables. However, there is a long season still ahead, and it could be any team's year. The same goes for your child.
As players grow up and develop, there is often one season where they improve at a much faster rate than before. These September football camps aim to kickstart each camper's season, and give them the tools they need to transform from a good player to a great player over the course of the year. With lovely conditions for football, it is the perfect time to learn new skills, tricks and tactics that will serve them very well throughout the school year.