Book the best football camps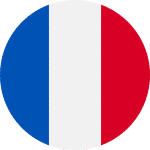 Football Camp
France
Making dreams come true has become a possibility, thanks to football camps in France. Here, it is finally possible to acquire all the basic skills you need to potentially become a professional football player.
Need advice?
Contact us
Support?
Contact us
"*" indicates required fields
X
Merci de nous avoir contactés ! Nous vous répondrons dans les plus brefs délais.
Filter camps
football camps matching
Why do a football camp in France ?
One of the main reasons that push people to do a football camp in France is to spend time with other boys and girls who are genuinely passionate about football.
It allows campers to meet people, but to also learn from professional coaches, so as to improve on both fronts: technically and tactically.
The youngsters that participate in a football camp will live a professional player for a week, all the while learning and making memories.
France, a land of sport
A country where the French language is characterised by many accents, some cities are worth a visit, in particular the capital, Paris and its mythical Eiffel Tower.
Among other large cities, Marseille, Lyon, Toulouse, Nice, Montpellier or Lille, each has its own culture… but also its own football club!
Whether it's big clubs like Olympique de Marseille, Paris-Saint-Germain or small teams such as Montpellier Hérault Sport Club, every match is a thrill for the fans.