Book the best football camps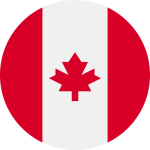 Football Camp
Canada
Are you looking for an exceptional football camp for your child but you are struggling to decide on the destination ? Look no further, Canada is the ideal place !
We do not have Canada football camp to offer.
Find out other football camps :
Why do a football camp in Canada ?
Canada is the land of several sports, including football. Doing a football camp in a Canadian city is the dream opportunity for the boys and girls who want to improve at football, whether it is in terms of tactics or technique.
Organised by specialist coaches, football camps in Canada will also provide precious advice to evolve and improve just like a professional would.
Campers will have the unique chance of living like a professional football player for a full week.
They will leave the camp with lots of memories, shared with the other campers, as well as improving their physical attributes and technique.
Canada in a few words
Choosing to do a football internship in Canada is also an opportunity to discover the country and its culture.
Canada is known for its 45 national parks or the largest coastline in the world and by observing an atypical fauna and flora.
Adventure is everywhere in Canada! Canadians will welcome you with open arms and the cultural diversity will enrich your relationships.