Book the best football camps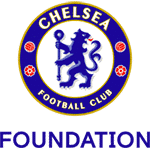 Football Camp
Chelsea FC
Does your child dream of one day playing in the Premier League ? Do you want to give them the chance to improve their football while enjoying themselves immensely ? Then you should buy them a place at a Chelsea FC football camp.
Filter camps
football camps matching
Why do a Chelsea football camp ?
Although rival fans criticise Chelsea for a variety of reasons, there is one thing about Chelsea that is undeniable : it is a club that is very good at winning football matches and football trophies. It is not always pretty but it is efficient, and it brings success.
The best example of this was their stunning Champions League victory in 2012. Already having overcome a 3-1 deficit in the round of sixteen, they faced Barcelona in the semi-final. The Barcelona team was very strong and dominated basically all of both the first leg and the second leg. Messi missed a penalty and hit the woodwork, Fabregas saw a shot cleared off the line and Sanchez missed countless chances. Chelsea on the other hand managed to score with barely any chances, and dominating possession does not win football matches.
In the final against Bayern Munich, it was much the same as against Barcelona. The weaker team on paper and on the pitch, when they went a goal down it seemed all over. Bayern massively dominated, but Didier Drogba claimed an equaliser right at the death. Bayern missed a penalty in extra time and Chelsea's resilience made the match go to a penalty shootout. Drogba, with his last kick in a Chelsea shirt, scored the winner and made Chelsea fans think they were in heaven. Few clubs have managed such an impressive victory, and it is testament to the Chelsea spirit and hunger for success.
Chelsea, a club that knows what success requires
In recent years, Chelsea owner Roman Abramovich has been ruthless when it comes to Chelsea managers. When results do not go their way, the manager gets axed. Although some football fans do not like this sort of ownership, it is definitely efficient, which is why Chelsea have managed to win 5 Premier Leagues since the Russian took over.
Chelsea are an adaptable club that manage to evolve rather than staying stagnant. They are happy to try out new formations and will do whatever works best. This kind of attitude is ideal for training and improving and any player that goes to a Chelsea football camp will have a better understanding of what improving in football looks like.