Book the best football camps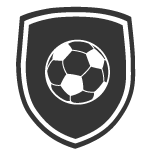 Football Camp
Winter 23/24
Is your son or daughter mad for football ? Do they regularly watch their favorite team play and pretend to be their favorite players when they are playing with their friends ? Then it is time to send them to a winter football camp.
Filter camps
football camps matching
Why do a winter football camp ?
If it was not for the magical time of Christmas, the winter months would be quite bleak. Often grey, raining or snowing, some people struggle to find motivation. However, the idea of playing football all day, coached by professionals and with similarly passionate players from all over the world is more than enough to create a lot of motivation.
Winter can also be a very busy time for parents. With Christmas, family time and work to balance, it can be a very stressful time. Not only is booking a winter football camp incredibly easy thanks to Looking For Soccer, it can help parents by giving them an often much needed rest. Overall, it is a pretty ideal situation: your son or daughter gets to go on a vacation they will not ever forget, and you do not need to plan anything, and you get a rest.
Winter football camps, both enjoyable and useful
Some people think that football is not a winter sport. However, when considering that the sport was invented in England, a country with harsh winters, you will see that that is not true. Football in winter requires a different skillset, and one that needs training at these camps. For example, it is often important to be more precise with passes and touches in the winter because the ball is likely to fizz on the surface. The field may also be more bobbly, and it is crucial to learn how to play in various conditions to improve as a football player. A winter football camp is the perfect place to do just that.