Book the best football camps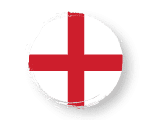 Football Camp
England
You wish for your child to be introduced or to perfect their football. You want them to live that experience in a different country. Book them a place at a football camp in England.
Filter camps
football camps matching
Why do a football camp in England ?
A football camp will allow your child to :
Put themselves in their shoes of a professional football player for a week
Acquire and develop their technical, tactical and physical capacities
Improve their game
Live a unique and enriching group experience
Benefit from specialist coaching in fun and technical training sessions
Work on individual and group capabilities, develop a team spirit and become more sociable
Your child will discover football in another way and will absolutely love playing. A very rewarding experience awaits them in England.
England is a very successful country for football. Its expertise and know-how no longer needs to be proven. How proud will your child be to have a done a football camp in the land of champions ?
On top of this, it will also be the chance to deepen their English understanding. They will return home with new words and full of great experiences and memories.
Whether your child wants to be like a professional player or just wants to enjoy themselves, he will find his joy.
Hesitate no more, sign him up for a football camp in England.