Book the best football camps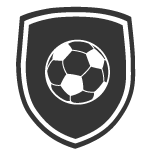 Football Camp
June 2024
Is your son or daughter's birthday in June and you are wondering what gift to get them ? Do they also enjoy playing football and have a favorite team ? In that case, what could be a more perfect gift than a football camp at that club ? Do not hesitate, book them a spot at a June football camp !
Filter camps
football camps matching
Why do a June football camp ?
If you have a daughter or son that is on vacation in June and you are working, then you must be looking for an interesting, enjoyable and useful holiday for them to go on. A football camp is exactly that, and June is the perfect time for it.
As spring transitions into summer, you get a beautiful combination of the seasons. Everything is in full bloom, and the weather is hot, but without being overbearing. As it is just before the full summer holiday, which generally tends to be July and August, it is off season. With this comes cheaper flights and less busy tourist attractions. Whether you are accompanying your son or daughter or they are going on their own, it is the ideal opportunity to discover a new country or city.
If your child's summer vacation does start in June, then chances are they will be very energetic thanks to their newfound freedom. A June football camp is the perfect place for them to be full of energy, and thanks to the football that they will be playing, we guarantee they will go to sleep tired every night.
June, a month made for playing football
Whether you choose to send your son or daughter to a football camp or not, they will still be playing football during June. As the end of the school year approaches, more tournaments are organised, so more football is played. More importantly, they are sure to be playing with their friends in the sun at the local park or field.
There are few better feelings than collapsing onto the grass after playing football with your friends for a few hours, exhausted and hot but also very happy. These June football camps do their best to replicate this feeling. They can not guarantee it, but they can guarantee your child will come back a better, more physically capable football player, and with lots of memories.