Book the best soccer camps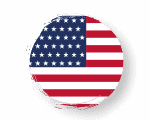 Soccer Camp
USA
Are you looking for a soccer camp in the USA ? Increasingly popular, soccer camps in the USA have been popping up in most big American cities, much to the joy of players.
Filter camps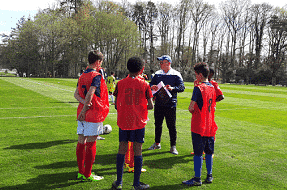 FFF Academy - Manhattan - Half-board - Mixed
USA
Manhattan - New York
French / English
4 to 17 year olds
Girls / Boys
5 days
Day Camp
Leisure / Improvement
Why do a soccer camp in the USA ?
Training sessions at soccer camps in the US are specifically designed to help the players progress as much as possible.
Dribbling exercise, shooting drills, key passing training and running will improve the physical, technical and tactical aspect, all under the watchful eyes of specialist coaches.
Goalkeepers, defenders, midfielders and strikers live together for a week to share their passion and live the life of professionals. Team cohesion is therefore emphasised, as the players all share the use of the sporting facilities.
This principle of sharing and living together leads to a strong team spirit, which becomes useful in the matches that are organised.
Quelques rappels sur le football aux USA
Le football aux USA, communément appelé soccer, longtemps placé au second rang derrière le football américain, le basket ou encore le base-ball, connaît une expansion record.
Le nombre de licenciés aux États-Unis place le pays au second rang mondial avant l'Allemagne. La Major League Soccer (MLS) créée en 1996 est le championnat incontournable sur le territoire américain. Les plus grands clubs s'affrontent lors de ce tournoi chaque année.
Les clubs notoires et attendus sont les Galaxy de Los Angeles, le D.C. United, le Dynamo de Houston et les Sounders de Seattle.