Book the best soccer camps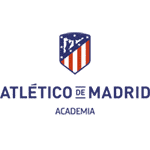 Soccer Camp
Atlético Madrid
Is your child mad for soccer ? Do you sometimes feel like they are obsessed with soccer, in a positive way ? Then why not send them on the vacation they have been dreaming about and book a place at an Atlético Madrid soccer camp ?
Filter camps
football camps matching
Why do an Atlético Madrid soccer camp ?
Although Barcelona and Real Madrid are the two biggest clubs in Spain, Atlético Madrid are bridging the gap between them every year. The club has won 10 La Ligas, which makes them the third most successful team.
Atlético also managed to get to two Champions League finals in recent years, but both times they were unsuccessful against their biggest rivals, Real Madrid. Atlético Madrid has developed a style of play thanks to their manager Diego Simeone, where they defend resolutely for ninety minutes and try and score on the counter with their fast players. While this does not make for the best soccer, it makes them a very, very difficult team to beat.
While Barcelona and Real Madrid still dominate, their domination is not as clear cut. Atlético Madrid will be hoping to build on their performances in recent years to try and overtake one or both clubs.
Atlético Madrid, a club with a rich history of strikers
While Atlético have become a more defensive team, they have always had extremely talented strikers. In fact, they may have the best strikers in recent history. Sergio Aguero, Diego Costa and Fernando Torres were some of the best Premier League strikers in their time, Agüero especially being a Manchester City club legend.
Diego Forlan was a special player who could score from seemingly anywhere, and Radamel Falcao was a different animal in an Atlético shirt. In 2019, the club signed Joao Felix for €126 million, making him the fourth most expensive transfer ever. It goes to show Atlético's willingness to invest in young players.