Book the best soccer camps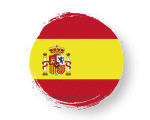 Soccer Camp
Spain
Doing a soccer camp in Spain : a unique experience to live.
If your child is a fan of soccer, they will certainly be interested. There are a number of advantages of doing a soccer camp.
Filter camps
football camps matching
Why do a soccer camp in Spain ?
Firstly, it will allow your child to perfect their technique in a significant way. Indeed, living the life of a professional, they ill benefit from the experience and advice of the specialist coaches. So, he will be able to improve his game and to their develop technical, tactical and physical capabilities.
Your child will be totally immersed and will live in a group with other players, both boys and girls. This will lead to a group cohesion and a development of team spirit. He will therefore meet new people and make new friends. It is a rewarding experience, both personally and technically.
Why do these internships in Spain?
Why do it in Spain? Because in Spain, soccer is almost a religion. The Spanish team is one of the best in the world. Whether you are a soccer fan, a beginner or an experienced player, you are bound to find pleasure in playing.
He will also be able to develop his Spanish language skills. In short, don't hesitate any longer and come to make him tread the lawns of Spain for a unique and enriching soccer course.