Book the best football camps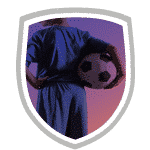 Football Camp
New York
Are you planning a holiday in New York (NYC), the Big Apple as it is known ? You live in Manhattan, Queens or Brooklyn and you want to know how to occupy your child during the school holidays ? Are you currently looking for a football camp in New York ? Then look no further ! You have come to the right place !
Football in New York City (NYC)
The megalopolis of New York City is the only city with two clubs in MLS, the Major League Soccer, the North American football league.
New York City Football Club is one of them. Founded in 2013, the club plays in the Bronx at Yankee Stadium.
The other football club in the city is the New York Red Bulls. The winged bull brand bought the club from the MetroStars in 2006 and renamed the club using the name of its flagship product.
It is currently the best known club. Although a New York club, the team plays in neighbouring New Jersey, in a 25,000+ seat arena: the Red Bull Arena in Harrison.