HOLIDAYS FOR CHILDREN: 5 REASONS TO GO TO A CAMP IN ITALY
Can't decide whether to send your child on a summer camp in Italy or spend a summer holiday in France?
Here are 5 reasons to offer your child a fantastic trip to a summer camp in Italy.
A CAMP ABROAD: AN EXPERIENCE BENEFICIAL FOR PERSONAL DEVELOPMENT
Take them away from school for the holidays. Take them away from the comfort of the family cocoon for a week.
Getting children out of their comfort zone is essential for their personal development.
Abroad, disconnected from their daily routine, children gradually adapt to their new environment (and to new people), develop new skills and know-how. They will also discover new values.
For example:
teamwork;
curiosity;
trust;
respect;
self-esteem;
decision making;
autonomy;
creativity.
And specifically, regarding a camp in Italy, going there is like offering an "Escape Pass". The benefits are countless.

FIRST REASON TO GO TO A CAMP IN ITALY: RECONNECT WITH NATURE
Do you live in the city? Do you have an urban lifestyle?
Going to a camp in Italy is a unique opportunity for your child to live in harmony with nature.
Indeed, the country offers magnificent landscapes and breathtaking scenery such as the Dolomites Mountain range, Lake Como or the Cinque Terre region. Hiking there is a true getaway.
And tourists seeking thrills are well aware of this. Every year, Italy is one of Europe's top destinations as the beauty of its natural heritage attracts travellers.
Just imagine!
According to World Bank data, in 2019, the country welcomed 95,399,000 visitors.
SECOND REASON TO GO TO A CAMP IN ITALY: TO DISCOVER UNIQUE HISTORICAL AND CULTURAL HERITAGE
The appeal of our transalpine neighbour is not only based on the beauty of its landscape.
The country also boasts exceptional historical sites such as the Colosseum, Venice, the Roman Forum, and the archaeological sites of Pompeii.
It has also been the cradle of Western art for thousands of years (paintings, sculptures, etc.).
For the record, Italy is the most represented country on the UNESCO World Heritage List with over 50 must-see sites. (Source: Ouest-France, July 2021).
Visiting them is tackling the history of the world from a new perspective. Visiting them means developing a solid culture. In other words, an invaluable personal enrichment.

THIRD REASON TO GO TO A CAMP IN ITALY: OPENING UP TO NEW CULTURES
Travelling in Italy is a way to meet exciting, warm, and particularly hospitable people.
Italians live at a different pace than the French – in the early afternoon, time stops.
The shops are closed, the atmosphere is calm. And then, at the end of the day, the cities come alive. The atmosphere in the streets is always very pleasant.
FOURTH REASON TO GO TO A CAMP IN ITALY: TO TASTE NEW FLAVOURS
Antipasti with cold meats and raw vegetables, pasta with a variety of preparations, succulent fish, melting desserts… Italy is definitely a land of gluttony.
In fact, according to Chef's Pencil magazine, Italian cuisine tops the list of the most popular cuisines. (Source: Geo, February 2022.)
Sitting down, all together, to share these tasty dishes is an intense delight. A memorable and very comforting culinary experience.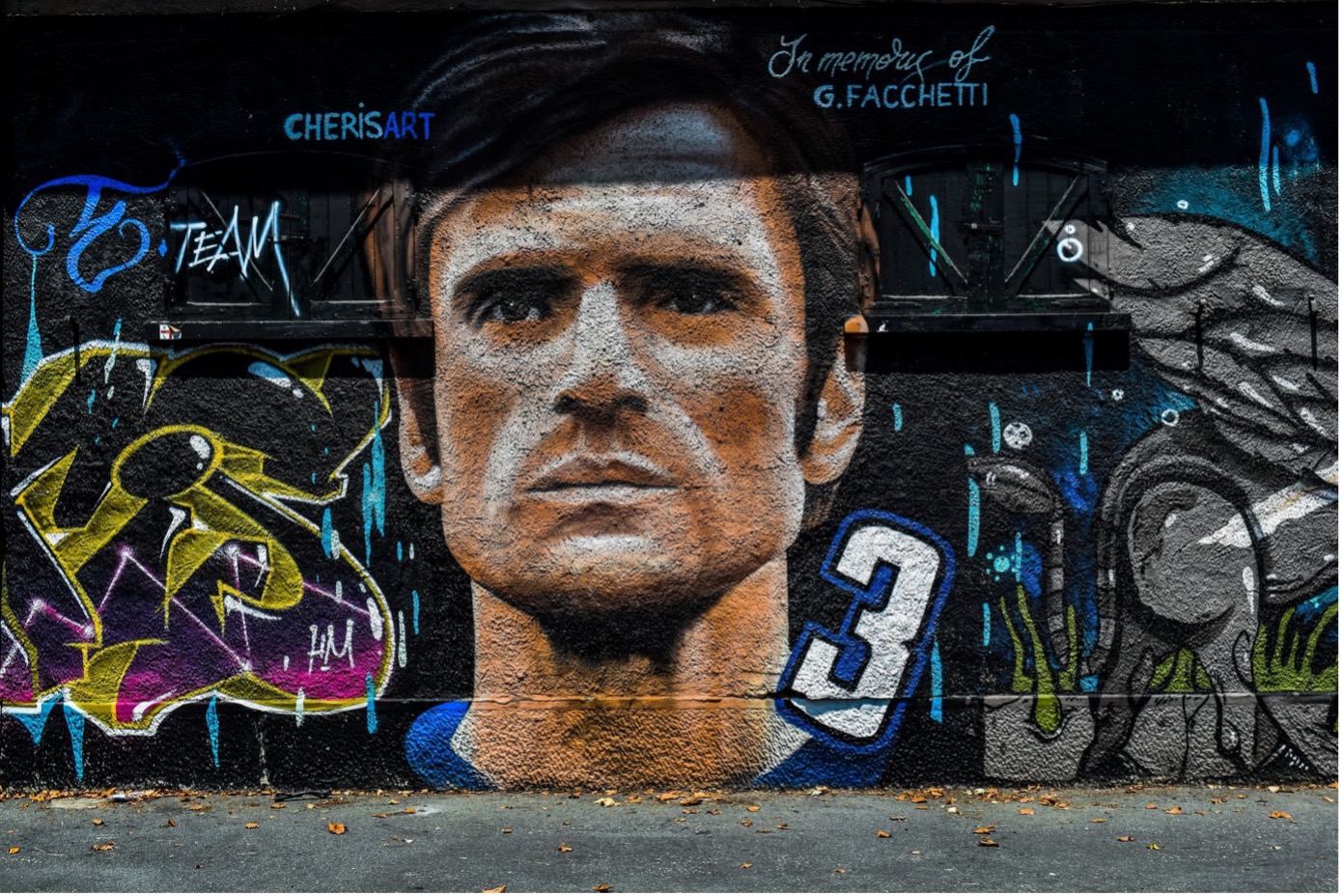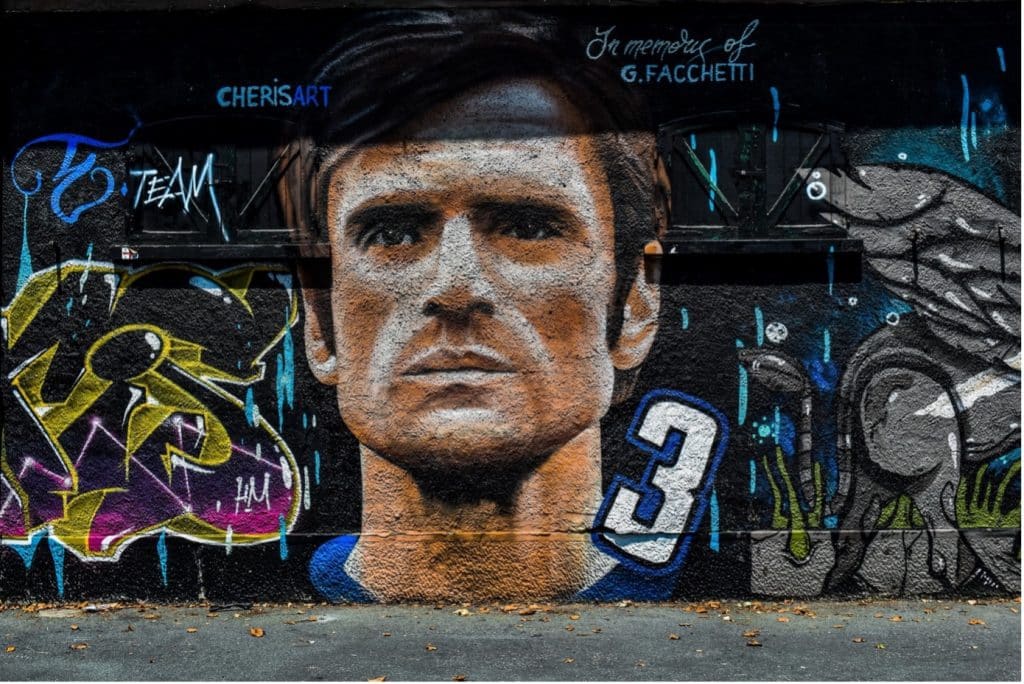 FIFTH REASON TO GO TO A CAMP IN ITALY: ENJOY THE MILD CLIMATE
Italy offers an incomparable quality of life as the weather is particularly mild all year round. It is a joy for children to walk through the streets with their companions and friends to discover the architectural wonders or to sit down at a restaurant table, with the sun's rays caressing their skin.
OFFER YOUR CHILD A SOCCER CAMP IN ITALY
As you may have realised, the emotional and educational learning from a camp in Italy is second to none.
However… Going on holiday far away from their parents may be a prospect that could, at first, make children feel uncomfortable. A very understandable reaction.
Let us whisper you a secret… to get them to buy into the project (and leave without fear), it is essential to talk about their passion.
This can be a great incentive, right? This way, you spark their interest and enthusiasm. With children sharing the same passion, fitting in is also much easier.

Is your child a soccer aficionado? Does he or she talk about it all day long?
Looking For Soccer has selected, for you, the best Italian soccer camps with full board.
Your child's face will light up when learning he or she will be able to fully enjoy this passion in prestigious soccer camps, such as AC Milan or Juventus of Turin.
Qualified trainers, exceptional environments and structures are awainting there. The hotels are very comfortable.
And the camps are accessible from age 7. Your child will make significant progress by taking part in workshops adapted to his/her level. Perfect for establishing their passion (and giving them the desire to continue!).
Also, he or she will take part in many activities besides soccer, which are really nice (excursions in the mountains, boat trips, the swimming pool, games…).
Really, everything has been thought of for a pleasant holiday, while keeping safety in mind.

Are you interested? Would you like to offer your child an EX-TRA-OR-DI-NA-RY holiday? We suggest that you now discover the courses that we offer, full board, in Italy, by clicking on the following link: https://looking-for-soccer.com/en-gb/the-best-soccer-camps-in-italy/