Vacation camps : have you considered a soccer camp ?
Nowadays, there are vacation camps organised for all kinds of different activities and sports. From more traditional summer camps to tennis camps to mountain climbing camps, the choices can seem endless. Since soccer is the most popular sport in the world, it is unsurprising that many different types of soccer camps take place.
However, did you know that some of the biggest clubs in the world such as Real Madrid, Manchester City and AC Milan organise their very own soccer camps? These camps stand out thanks to their high quality, whether it be in terms of coaching, sporting facilities or program, and there are lots to choose from ! Keep reading to find out more about soccer camps.

What is a soccer camp ?
A soccer camp is the chance for your children to have the vacation of their dreams. With most taking place over the course of a week, I have identified three different main types of camps. The first type of camps are the high intensity soccer ones. These camps revolve completely around soccer, with the young players training in the morning and the afternoon, and are perfect for soccer fanatics. AC Milan's soccer camp is a great example of this type.
The second type of camps are the language soccer camps. This is often an option that you can choose, and they combine soccer and language lessons so your child can improve in two different areas. Manchester City offer exactly this, with the option of having a language camp, combining 15 hours of training sessions with 15 hours of language classes.
The third type of camps are the tourist soccer camps. These will combine soccer training with tours, visits and excursions. Tours of the club's stadium, visits of the town or city's sights and excursions to theme parks are just some examples.
Of course, all the camps have a strong emphasis on soccer, and how to improve at soccer. The campers will be training under qualified coaches, who tend to be youth development experts, and your child will develop as a young soccerer.

Who are soccer camps for ?
Just like the sport itself, soccer camps are for all young players, of all levels. Camps designed for 12 to 16 year old boys are probably the most common, but camps can be for all ages, even going all the way up to 21 year olds at the FC Porto camp in Valencia !
You may be worried if you have a daughter who is a massive soccer fan that there are not any suitable camps. Fortunately, nothing could be further from the truth. Firstly, most camps are open to girls and their experience would be the same as the boys. On top of that, some clubs organise camps exclusively for girls, such as Manchester City.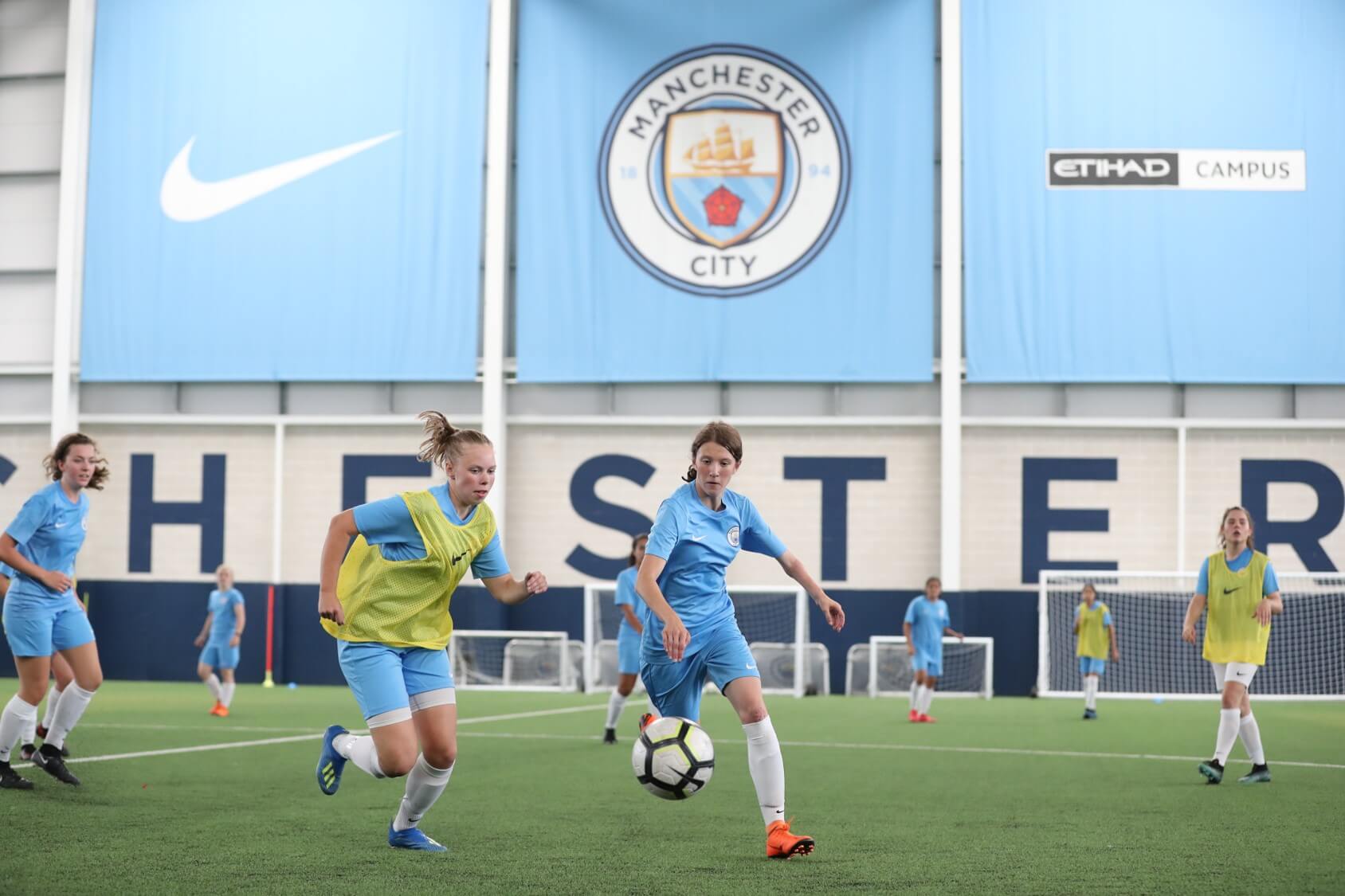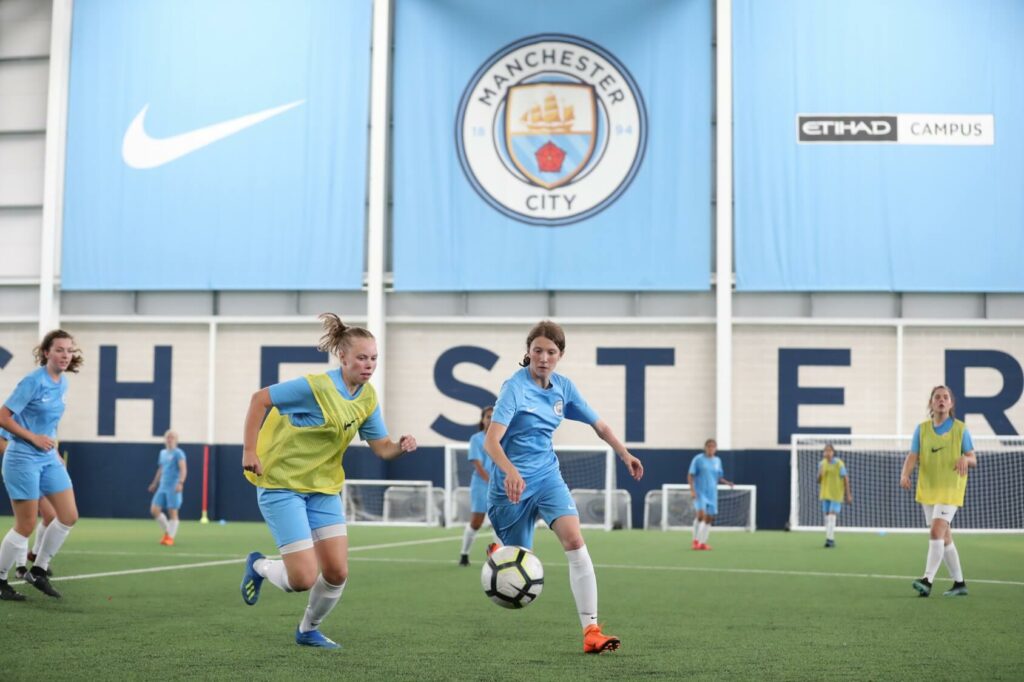 When are the soccer camps ?
Most soccer camps are organised for the summer or the spring. These two seasons are the best for soccer camps for a variety of reasons. Firstly, the players are more likely to be on vacation, but more importantly, the weather is ideal for soccer camps. In both spring and summer, there is virtually no risk of having to cancel a session because of weather conditions. In spring, the temperature is ideal and in summer, if the players stay hydrated, playing soccer in the sun is one of the best things in the world for any soccer fan.
Generally, the camps take place over one or two weeks, although there are camps that are both shorter and longer than these, so there will be options for whatever length of time you would like the soccer camp to be.

Where are the soccer camps ?
Considering how global the sport of soccer is, it should be unsurprising to learn that there are soccer camps available all throughout Europe and North America. Would you like your child to learn the art of soccer in the beautiful town of Paris? The PSG soccer camp is your pick. Would you like to accompany your child to the famous Big Apple and have a vacation for yourself while they train? The New York Redbull soccer camp is ideal. Would you like the soccer camp to take place in a high quality, professional training facility in a remote part of the Alps? The ICEF soccer camp is the perfect choice. With a large selection of other locations, you will certainly find the right soccer camp for your child.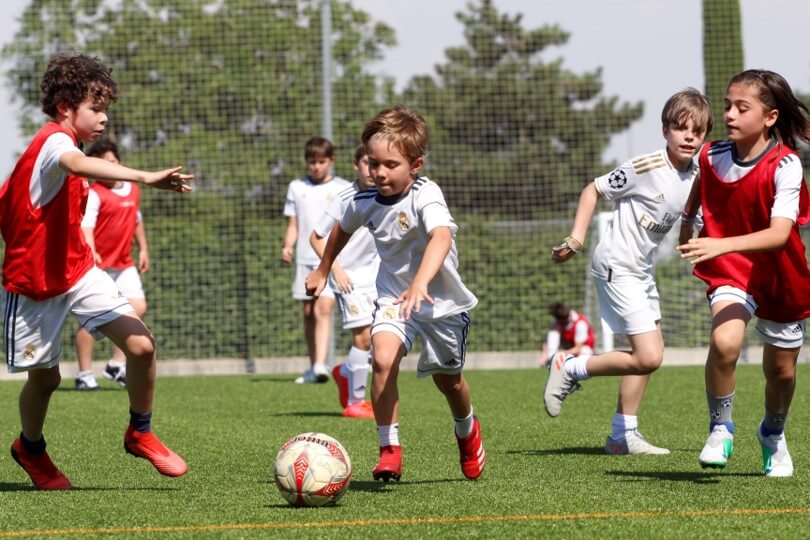 What does an average day in a soccer camp look like ?
To give you an idea of what a soccer camp will be like, wake-ups will generally be between 7:30 AM and 9 AM, and after breakfast, the young players will have their first training session. This would take up the morning, and next would be a healthy lunch, focusing on being both nutritious and tasty. Next would either be another training session, a fun activity or language classes. Then, there will usually be dinner before evening entertainment and finally, bedtime. The campers will always have something to do, and when they sleep, they will be content and tired.
Is a soccer camp worth the money ?
Soccer camps are not the cheapest option for a vacation, but what is being offered more than justifies the price. Training at La Masia with professional FC Barcelona coaches or in one of France's top sporting centres is understandably not cheap and the whole week is carefully planned out to offer the most out of the camp. More importantly, making your child's dream come true by helping them to play at their favourite camp is priceless.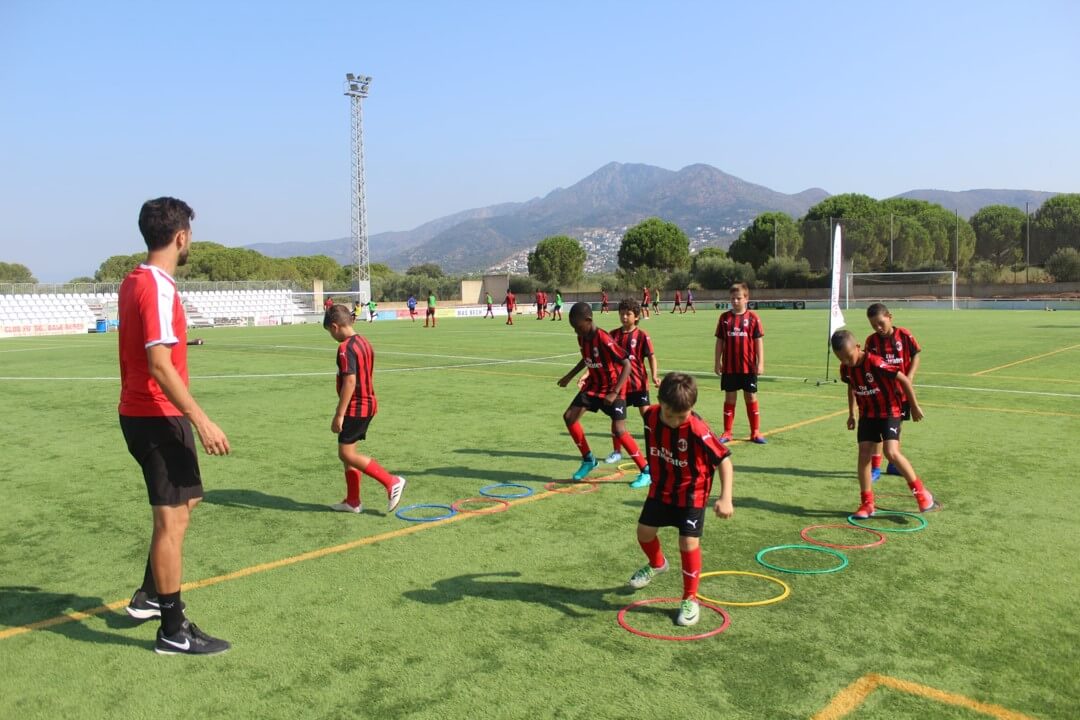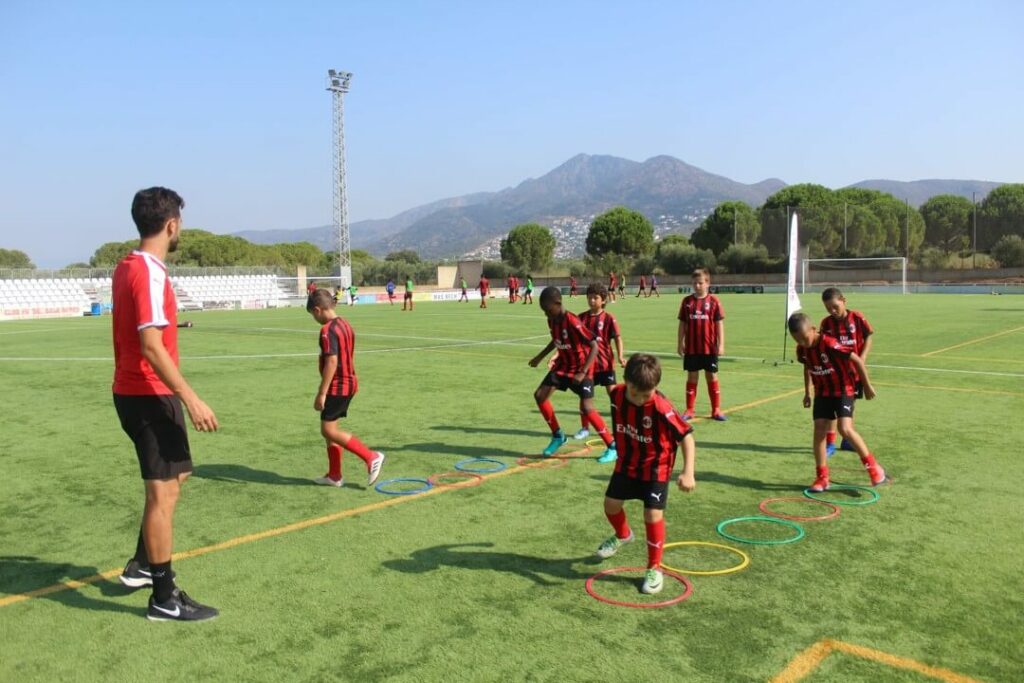 Why choose a soccer camp ?
A soccer camp is one of those rare occasions where your kid wants to do something that will benefit them in many ways. Of course, your child will improve on the soccer pitch, learning a lot more about the game thanks to a coach who is likely to open their eyes to things they have not yet considered. In a similar vein, your child will also improve physically thanks to several hours of intense sport a day.
However, they will also improve a lot off the pitch. A soccer camp like this is the perfect opportunity for your child to learn how to live in a group environment, how to make friends, how to behave and much more. It is great for their social lives, and if you combine that with language lessons, then the camp will be not only great fun, but also very educational. What better place for your child to spend their vacation ?