How to organise a soccer camp or a pre-season camp ?
Soccer camps are almost a rite of passage today. Indeed, whether it is pre-season camps, which are perfect for building team spirit all while working on the physical aspect of soccer, or mid/end of season camps to focus on technical ability, lots of clubs and ex-professional players want to create their very own camp.
But how do you organise a soccer camp? Are you an amateur club that wants to offer your players the opportunity to live like a professional soccer player for a week? Are you aiming for promotion next season, and you want to organise a camp to get your team ready and raring to go for the start of the season? Or are you simply looking to create a soccer camp so that the children of your town are busy during the holidays?
Looking For Soccer, the go-to website for booking soccer camps all over the world, has put together all the tips, tricks and checklists that you need to organise the perfect soccer camp!
How to create a soccer camp in only seven steps:
To properly prepare a soccer camp, you will need to follow all the subsequent steps. Each step will gradually help you delve deeper into the organisation process of a soccer camp. Try and take them all on board because each and every step is important.
Step 1: Asking yourself the right questions
 The first step is to frame the project that you want to organise, so that you have a clear idea of what kind of camp you want to offer. Indeed, there are "soccer camps" and "SOCCER CAMPS".
For example, you could organise a half board soccer camp for the children in your town that only takes place in the morning. On the other hand, you could also organise a high performance soccer camp with coaches certified by the UEFA, providing food and accommodation for your campers for a week.
If you want to organise a pre-season camp for your men's team, you can use your local installations but you could also go to a professional club's training centre and be coached by professionals.
As you can imagine, depending on how you frame your project, the time, energy and money you need to invest will vary greatly. Therefore, it is crucial to ask yourself the following questions:
What is the aim of this camp? Pre-season? Leisure? Improving as a team? Etc.
Who is this camp for? A club's licensed players? Players from a specific county? From all over the world? Etc.
Do I want the camp to be half board or full board?
What kind of soccer player is this camp for? Beginners? Intermediate? Advanced? Professional?
How do I want to market the camp? Camp for any and all? Luxury camp? Etc.
Is this camp for children? Teenagers? Adults? Girls or boys? Girls AND boys?
Etc.
The answers to these questions will help you structure your project a lot better, letting you focus on the most important parts in future steps.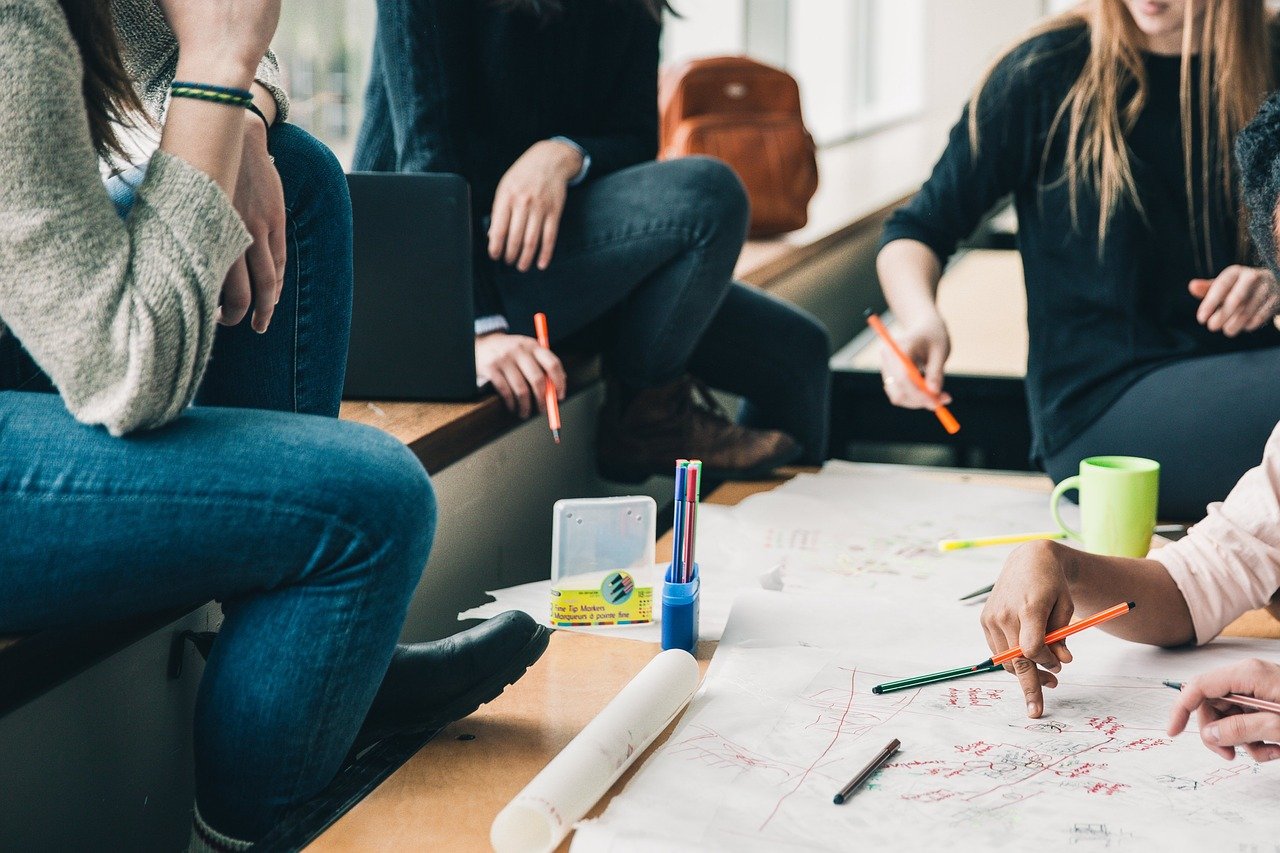 Step 2: Organising the sporting side
Of course, any soccer camp needs sporting facilities and a training schedule.
The sporting facilities
Whichever type of camp you want to organise, at the very least, you will need a soccer pitch and dressing rooms. Obviously, the higher quality camp you are trying to organise, the higher quality facilities you will need. As you can guess, if a parent is paying hundreds of euros for a soccer camp, they are expecting more than a local, run of the mill pitch.
Some of the soccer camps that we advertise on Looking For Soccer offer very, very high quality and advanced sporting facilities. For example, the Manchester City soccer camp takes place at the Etihad Campus, the official training centre for its professional teams.
So, the first step would be to find a stadium or a sporting arena that will let you organise your camp at their location. In most cases, you will need to rent the facilities. The better the quality, the higher the price.
Training equipment
As you know, for a soccer training session, you need more than just a pitch. You also need footballs, cones, training bibs, etc. Here again, you must anticipate this need, and find out if the necessary training equipment will be included when you rent the facilities or if you will need to buy them yourself.  
If they are not included, you will of course need to buy/rent them yourself, which will have a direct impact on the money you will need to invest into your soccer camp.
Soccer coaches
Once again, depending on what kind of camp you want to create, you must anticipate your need for coaches.
Practically, if you want to organise a soccer camp for your town's kids at the local pitch, then you will need to find some sport instructors that will bring value to your camp. Often, it is a good idea to go to the best nearby teams and consider their coaching staff for roles at your camp.
If you are going to organise a soccer camp with a high standard of soccer, then you can absolutely call on coaches that have been trained and certified by organisations that specialise in training coaches. In most of the camps that we offer for example, the head coach tends to have qualifications from UEFA.

Our advice
Keep in mind that the coach or coaches are the face of the camp. For most parents, the coach is the person that they are trusting to take care of their dear children.
The coach is therefore an important deciding factor for parents: they need to inspire confidence while also giving the impression that they will achieve the aim of the camp: occupy the child for a week of holidays if it's a leisure camp, or to help the child improve at soccer if it is an improvement or an intensive camp, etc.
So take care in your choice of coaches.
Step 3: Organising the logistics/ non-sporting facilities
The complexity of this step will of course depend on the characteristics of the camp that you defined when framing your project.
Indeed, if your camp is simply a day camp and you ask the parents to provide a packed lunch for their child, then this step will be quite easy.
However, if you want to offer more than just a day camp, the level of complexity rises. Practically, if you decide to organise a full board camp (also called residential), you will need to provide the following things:
A place for the kids to sleep
A place for activities and entertainment outside of training sessions
Sanitary facilities/bathroom
A place for catering and eating
An infirmary
Etc.
On top of the logistical aspect in terms of equipment and facilities, you will also need to think about potential staff members to hire.
Someone to organise non-soccer related activities and games in the mornings and evenings  
People to supervise the camp at night (security guard?)
People dedicated to the campers' safety (dedicated person?)
People to take care of the catering (catering team?)
Etc.
This step will have the biggest impact on the overall budget of the camp, whether it is for a traditional camp or a pre-season camp or any other kind.
So, before starting to organise anything, make sure that you have a clear idea of your answers to the questions in step one. It is thanks to these answers that you will be able to make yourself lists with all the different elements that you will need to remember to be able to organise your camp.
Step 4: Anticipate the financial side of things
This step is the most important for knowing whether organising a camp is a feasible option for you. Indeed, depending on the costs that you have defined in steps 2 and 3, we strongly advise you to create what is called a business plan.
The aim of a business plan is to clearly set out all your expenses linked to the camp. By adding together all of the different expenses that you will incur organising the camp, then you will have a concrete idea of how much the camp will cost. Then, you should count up how many clients you are hoping to bring in (the number of kids that are signed up to the camp). This will allow you to set a price for the camp so that you don't lose any money.
If you are planning on making some money as well through organising the camp, then this is another expense that you will need to bear in mind.
Our advice
If you want to organise a local camp, then it is likely that a local organisation (for example, a branch of the FA in England) would be willing to help with the costs. Indeed, this kind of project is often well appreciated because it brings life to the town. This can help you bring home a bit more money or make the cost of the camp less expensive for the parents.
Additionally, if you are planning to organise a pre-season soccer camp, we strongly recommend you to try and find out directly from the players or their parents how much they would be willing to pay for such a camp. Depending on the average amount that the players/parents give you, you will quickly see whether the camp you have planned is financially viable or not.

Step 5: Managing the administrative responsibilities
You will of course also need to handle and manage all the administrative responsibilities that come with organising a soccer camp.
Because you are organising a soccer camp and taking care of a group of children, you will need to set up insurance in case of any injuries or problems. Make sure you get all the insurance you need, which in all likelihood will be at least public liability insurance.
Depending on where your camp will take place, you will also need to declare it to the relevant local authorities and follow any instructions they might have.  
On top of that, depending on how many young players you plan on hosting, you will need coaches and staff members with certain qualifications to ensure you are providing a great experience. This varies from location to location and country to country.
In some countries, all these steps need to be completed a specific period of time before the camp takes place. Make sure to take the time to find out everything you need to do in terms of insurance and legal matters early on, so that they don't become a thorn in your side later.
Step 6: Advertising your camp to the most people possible
Now that the organisational side of your camp is well under way and you are clear on your vision, you need to make as many people as possible find out about it.
Of course, if you are a coach or staff member for a club or soccer association, then you already have a large potential client pool, and need to advertise to them.
On the other hand, if you are opening your camp to anyone and don't just want local children attending, then you have to make it known to as many people as you can to maximise the number of people signing up. For example, AS Saint Etienne host 150 kids a week during the summer at their camps. This is no coincidence: they made sure lots of parents knew about their camps.
Not advertising your camp properly can destroy your whole project, even if you organised it incredibly well. Try and find out the best ways to make your camp reach as many people as possible: local newspapers, social media, search engines like Google, partnerships, really anything you can think of. The possibilities are endless!
Our teams at Looking For Soccer are experts on advertising soccer camps. Each year, our company generates hundreds of enrolments to the camps that we advertise. Do not hesitate to contact us if you would like us to help in that regard.
Step 7: Managing all the participant admin
The final step is to manage all the admin linked to the campers: singing up forms, obligatory legal documents, etc.
One mistake to avoid is underestimating how much time this might take you, especially in the weeks/days leading up to the camp. Making sure that each camper has given in all the necessary documents and chasing up those who haven't requires a fair amount of time and effort.
Once again, over at Looking For Soccer, we have developed handy client accounts. This lets the campers (or rather their parents) log on, upload all their documents which we can then send to the camp organisers. This is done automatically to ensure that all campers have provided all the necessary documents and simplifies the process.
If you want to increase your efficiency when it comes to organising your camp, consider contacting us.
It won't be easy BUT if you are motivated, it is very doable
So, those were our 7 steps to organising your very own soccer camp in the most straightforward, painless way.
Like with organising any event, there will be times when you start to doubt yourself and the camp, and other times when something goes right and you become overjoyed. One thing is for sure, some unexpected things will happen during your journey, but it should be an enriching, rewarding and interesting experience.
To succeed, you will need to be rigorous and disciplined, ready to invest some money and more importantly lots of time. Finally, consider finding a friend or a professional in the field to help you throughout your journey, or consider getting the help of a specialised company, such as Looking For Soccer.