The United Kingdom was the birthplace of modern soccer. Golden rules such as penalties and yellow or red cards were established in the United Kingdom. So, what better way to learn the art of 'football' than a soccer camp in the place where it all started ?
Help your child dream while playing on the same green fields as David Beckham, Wayne Rooney or even Michael Owen. He will also discover the United Kingdom : a country ripe with opportunities for young soccer players full of hope. Choose now your child's next vacation from the best soccer camps in England.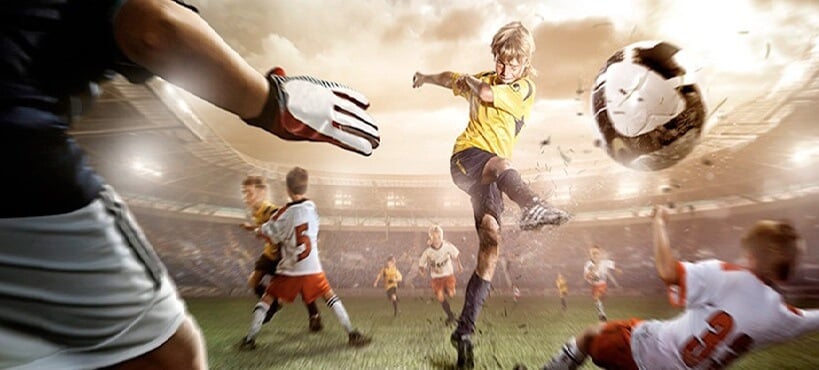 Everywhere in England, soccer camps are organised in the spring and summer of 2021 to help make your child a future champion ! Choose the club, the package and the dates of your choice quickly so that your child will have his place in a motivated and united soccer team in 2021.
England's most successful club in the last ten years is welcoming your child to pass on to him all its expertise. The young players will be divided according to level and age and the training sessions will be adapted to the competences of all the campers. A team of soccer specialists will be organising training sessions on the top of the range sporting facilities of the Etihad Campus !
What makes this camp exceptional ?
The possibility of English classes so that your child can deepen his knowledge of Shakespeare's language.
Camps offered with full board with private rooms for each player.
30 hours of training sessions and drills for perfecting skills.
Visit of and prizegiving ceremony at the Etihad Stadium.
Interested in this camp ? Find out more about the Manchester City soccer camp.
The Nike soccer camp in the south of England
Nike propose deux types de stages de football en 2021 pour les jeunes de 8 à 15 ans, les deux dans le sud de l'Angleterre. D'abord, la formule « Soccer Only » (sans cours d'anglais) pour les garçons qui ont un bon niveau de base en anglais et en football (30 heures d'entraînement par semaine). Pour les enfants aux petits dont l'anglais n'est pas la langue maternelle, Nike propose une formule « Soccer and English Language Classes » (jusqu'à 17 heures d'entraînement par semaine).
Nike is proposing two types of soccer camps in 2021 for young players aged 8 to 15 years old, both in the south of England. Firstly, the "Soccer Only package" (with no English lessons) for boys who have a decent base in English and in soccer (30 hours of training a week). For kids whose first language is not English, Nike offers the "Soccer and English Language Classes" (up to 17 hours of training a week).
Why is this camp one of the best in England ?
Day trips are planned for cities such as Brighton or Portsmouth, as well as London to discover England in depth.
Meeting young players from all over the world in an immersive, English environment.
Soccer lessons inspired by the quality of the best soccer players sponsored by Nike.
Interested in this camp ? Contact us !
The FC Chelsea Foundation soccer camp
The Chelsea FC Foundation soccer school, located near London, is organising a unique experience for young footballers aged 9 to 17 years old. On site, your child will follow the training programme inspired by the Chelsea Academy ! On top of this, the camp will take place in Charterhouse School in Surrey, where the rules of modern soccer were first defined during the first ever official Football Association meeting in 1863 !
Why is this camp exceptional ?
Visit, closing ceremony and prizegiving ceremony at Stamford Bridge, the home of Chelsea FC.
Possibility of English classes
Sessions for girls from 12 to 17 years old, lessons for boys aged 12 to 17, sessions for boys aged 9 to 12 and lessons for goalkeepers of both genders from 12 to 17 years old.
Interested in this camp ? Contact us !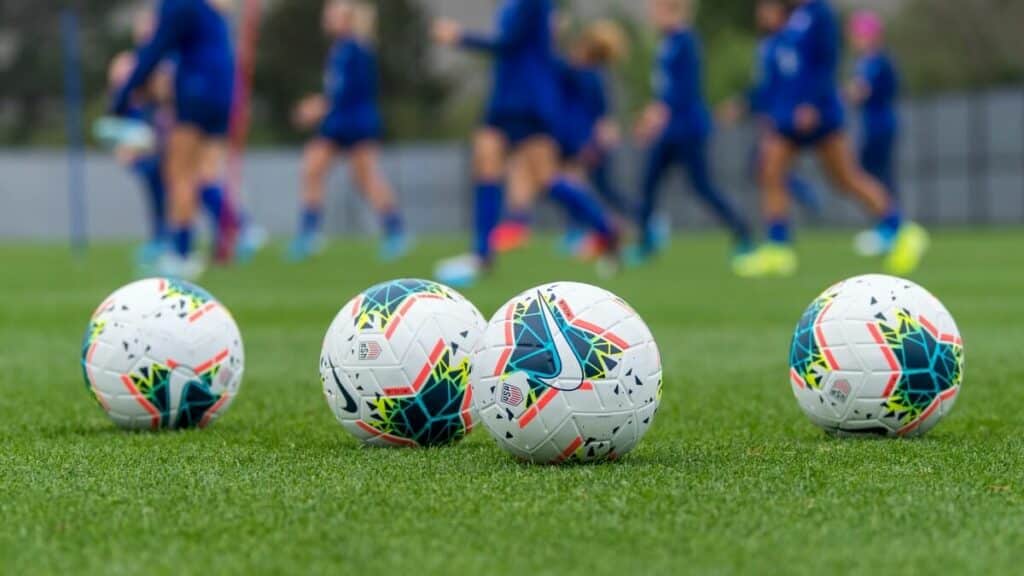 By picking the FC Liverpool soccer camp, your child will benefit from a training program worthy of the very best. The objective of the week is to give young players everything they need to maximise their potential and to learn new in game techniques, all under the direction of highly qualified coaches, who have international Academy of Liverpool FC experience under their belt.
Why should your child go to this camp ?
20 hours of training sessions orchestrated by the coaches of the international Academy of Liverpool FC.
Sessions for boys and girls
Individualised feedback from the coaches so that your child can understand and analyse their footballing strengths and weaknesses.
Meeting young players from accross the globe, helping your child discover new cultures and ways of life.
Immersion in a fun, safe and healthy environment.
Interested in this camp ? Contact us !
The Arsenal soccer camp
Arsenal Football Club is one of European soccer's main actors, with 13 league titles and 12 FA Cup victories. Your child will have the chance to evolve alongside champions and learn to play "the Arsenal way". The training programme will focus on the technical and tactical development of the players. Small scale games will be played in highly intense conditions to improve the passing, the skills, the speed, the technique and the understanding of the game of the young players.
What makes this camp unmissable ?
Intense schedule: 6 hours of training sessions a day.
The soccer and English program option, which combines 3 hours of soccer training sessions and English lessons.
Advice Sessions about nutrition, the prevention of injuries and physical form.
International public.
Interested in this camp ? Contact us !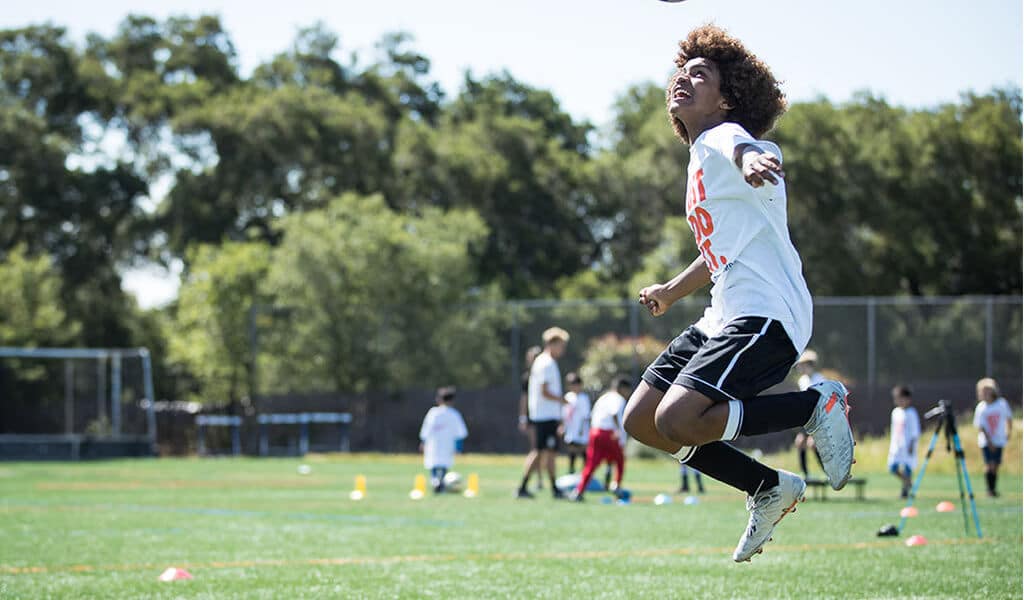 Your child will become a real champion !
Regardless of the camp you choose, the players will come from everywhere and anywhere in the world. So, your child will be encouraged to speak English so that everyone can be understood, which will lead to improving their level. But that's not all ! Going abroad to play soccer is a unique experience that will never be forgotten by a boy or girl who is obsessed with soccer.
So, the professional coaches will challenge players of any level. Thanks to years of experience, they have created programs specialised in the technical, physical, psychological and social aspects of the game. Give your child the trip of their dreams and give them access to the best sporting facilities of the country !