Book the best soccer camps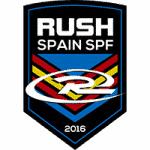 Soccer Camp
Spain Rush Academy
Is your child a fan of Spanish soccer ? Does he admire the Spanish style of play and often watches the Spanish league ? Offer him a soccer camp in Spain with Spanish coaches so that he can learn to play like his idols.
We do not have Spain Rush Academy soccer camp to offer.
Find out other soccer camps :
Aucun stage n'est disponible pour le moment dans cette catégorie.
Why go to a soccer camp at Spain Rush SPF ?
Taking a soccer clinic at Spain Rush SPF has many benefits for players of all levels, ages and nationalities. Here are a few reasons why you might want to consider a Spain Rush SPF soccer camp :
Skill Improvement : Spain Rush SPF soccer clinics offer specialized training to help players improve their technical and tactical skills. Qualified and experienced coaches work with players to improve their ball handling, shooting accuracy and ability to read the game.
Exposure to new cultures : Spain Rush SPF welcomes players from all over the world, allowing players to experience new cultures and make new friends from different nationalities.
Positive Learning Environment : Spain Rush SPF soccer camps provide a positive and challenging learning environment, where players are encouraged to push themselves beyond their limits and work hard to achieve their goals.
Competitive Opportunities : Spain Rush SPF regularly organizes friendly matches and tournaments to allow players to practice the skills they have learned during their internship.
Professional training : Spain Rush SPF soccer camps also offer professional training for players who are considering a professional career in soccer.
All in all, doing a soccer internship at Spain Rush SPF can be a rewarding experience for players of all levels, and can help them achieve their soccer goals while having a unique international life experience.
Spain Rush SPF, a club promoting the Spanish game
The Spain Rush SPF methodology is based on a holistic approach to training that takes into account the different aspects of soccer, including technique, tactics, fitness and psychology. The main features of the Spain Rush SPF methodology are :
Individual training : the Spain Rush SPF coaches place a high emphasis on individual training, working with each player to improve their technical skills and decision making. Coaches use specific drills for each player, depending on their needs and skill level.
Team Training : Spain Rush SPF also emphasizes team training, teaching players how to work as a team and how to read the game to better coordinate their actions on the field.
Physical preparation : Spain Rush SPF training programs also include comprehensive physical preparation, which helps players improve their endurance, speed, strength and agility.
Competitive Mindset : Spain Rush SPF encourages players to adopt a competitive mindset, helping them develop confidence, motivation and resilience.
Technology : Spain Rush SPF also uses advanced technological tools to help players improve their performance, including video analysis and game statistics.
Overall, Spain Rush SPF's methodology aims to provide comprehensive training for players of all levels, helping them develop their technical skills, tactical understanding, fitness and competitive mindset.