Book the best soccer camps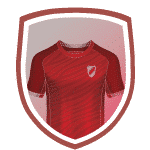 Soccer Camp
Valencia
Are you going to Spain for your vacation in the beautiful region of Valencia and would like to offer your child a dream vacation while you are lounging on the beach? The good news is that you've come to the perfect place to find the perfect soccer camp in Valencia for your child. Whether you're looking for a recreational, advanced or intensive course, you'll find the right course for your needs in the list below.
We do not have Valencia soccer camp to offer.
Find out other soccer camps :
Aucun stage n'est disponible pour le moment dans cette catégorie.
What about soccer in Valencia ?
Valencia CF is a major club in the Spanish league, La Liga.
Founded in 1919, it is one of the oldest clubs in the Spanish league and has been playing in the Mestalla stadium for many years.
Valencia CF has already won several times the Spanish championship but also several European cups including the UEFA, currently called the Europa League.