French Language Summer Camp in Paris : Choose a soccer camp !
If your kid loves soccer and you want to do something special for their summer vacation, there will be nothing better than a soccer summer camp. These camps can last a week or more; living this might be a lifetime surprise for your kid.
Apart from being a pleasant surprise for your kids, this camp can provide an opportunity to learn a lot about soccer from world-class coaches and meet some of their favorite soccer stars. As a parent from the USA, you may want your child to learn things along with soccer. A French language soccer summer camp in Paris provides everything you want for your kids to mix learning with pleasure.

What is this French Language Summer Camp in Paris?
The French language summer camp Paris is the Soccer Camp Paris Saint Germain Academy for kids. The specialty here is that it is a full-board soccer summer camp that provides the following services:
Soccer training from the best coaches
Chance to meet soccer stars
Accommodation, food, and security
Recreational activities and trips with the staff
Language class
While your kid visits to learn soccer, they get the opportunity to learn the French language, which is optional for kids. Additionally, there will be several chances to socialize with kids from France, Paris, and other parts of the world, offering lots of exposure to your child.
What is the importance of the French Language Summer Camp Paris for your kid?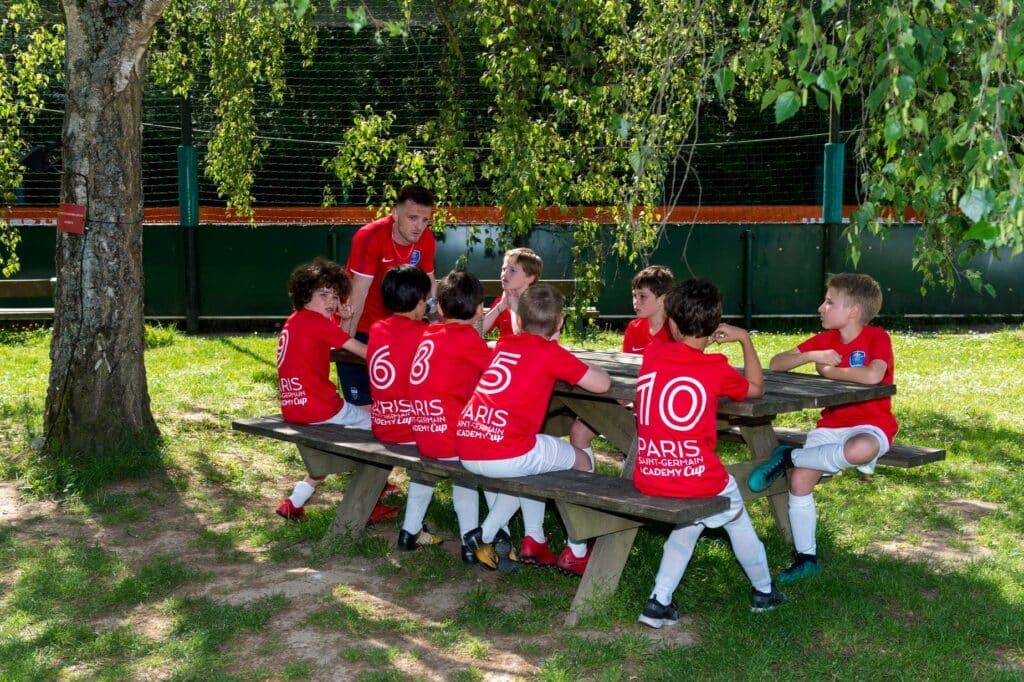 The most important factor about the summer vacations spent at a French language summer camp Paris will be your kid living his dream. Apart from that, there will be much to learn about soccer. If your kid is an aspiring soccer player who wants to excel in life as a professional player, then this short vacation will give him what he needs.
These few days of training from top-notch coaches may provide them with extremely helpful tips that even your local coaches in the USA don't tell.
The importance of learning the French language
Now comes the part about learning the French language. First, learning the French language gives your kids a chance to thank those coaches at the French Language Summer Camp Paris in their local language, which would be a lovely gesture. These optional learning classes will also let your kid learn about French culture and see how it is diverse.
Considering your kid takes a French language course in his further studies, knowing the basics of language from these classes will always be helpful. Additionally, with millions speaking French in the USA, it would be fun for your kid to communicate with them in their language.

What types of soccer summer camps to look for for your kids?
While going through the summer soccer camp options, you will find some variations. If you don't know what those variations are, there is no need to worry, as we will explain all the important details here. With these details, you can select the best one for your kids.
Residence and Half Board
The first thing you see is the club or camp name. Next to it, you will see Residence or Half Board. The Residence camps are where your kids can enjoy a much better experience staying at the camp overnight. So, these camps are usually labeled by the duration of days and nights your kid will stay here.
On the other hand, there are Half board camps; these are only for the daytime. Kids come at the morning arrival time, and they leave at the evening departure time on the same day. It keeps going for the provided number of days.
Mixed
Next, you will see the camps with the label Mixed. It simply means that both boys and girls will be in that camp. Some camps are gender specific and usually labeled with "Boys" or "Girls". Here you may consider your kid's preferences when selecting a camp.
Specific position camp
some camps are only for a specific player. For instance, if your kid is a goalkeeper, then you may look for Goalkeeper only camps for them. These camps focus more on their position on the field and provide a much better learning experience.

What is a residential soccer camp?
A Full board soccer camp is the same as the residence soccer camp. The kids come here at an arrival time and stay there for a few days and nights, depending on the time. After the camp duration ends, the players may depart. Full board camp is another term for residence camp, so both provide an overnight staying experience.
What choosing a soccer summer camp is beneficial for your kids?
If you want your kid to enjoy their summer vacations, you can send them to soccer summer camps where they can make new friends from different parts of the world. At the same time, it depends on their interest in the sport. With top-level coaches, your kid may learn athleticism and evolve into a better soccer player with these few training days.
What services are included in a soccer summer camp?
Every soccer summer camp has different services. These usually depend on the package you select, camp duration, etc. However, there are some common and standard services included with every camp. So, here is a list of the services you may find at a soccer summer camp:
Accommodation and security
Meals
Training and sports facilities
Gifts and souvenirs
Language classes
Recreational activities
Meeting and training with world-class players and coaches at the camp
Day trips, etc.
It is the list of services that you may find from different summer soccer camps. These may vary; in some cases, the list may increase with more activities. Remember that some camps may charge an extra fee for the additional and optional services.

Find the best French Language Summer Camp Paris experience for your kids here.
So, if you are from the United States and looking for a language camp for your kids during their summer vacation, you can find the best experiences for them here. Depending on the age group, duration, and a few other factors, there are different camps available. So, consider all the features and specialties of the camp you select to offer your kid a lifetime experience.