Find a soccer camps near me
If your child is a massive soccer fan, then there is no better present for them than a week's vacation full of soccer and new friends : a soccer camp. However, maybe you do not want them going too far, or maybe you want them to do it while still sleeping at home and you may be wondering : "Are there any soccer camps near me ?"
Thanks to Looking For Soccer, the go-to website for booking soccer camps online, you are about to find out.
Are there any soccer camps near me ?
Wherever you are, the answer is almost certainly yes. In any country that plays a lot of soccer, there are plenty of soccer camps organised by the biggest clubs, such as Paris-Saint-Germain in France, Manchester City in England, New York Redbulls in the USA, Montreal Impact in Canada and SL Benfica in Portugal, to name but a few.
On top of that, some professional clubs offer soccer camps in several different locations and countries. The best examples of this are AC Milan, who have soccer camps in Luxembourg, France and Italy and the New York Redbulls who organise 9 camps in different locations across the New York area. So, there should always be a major soccer camp taking place near you.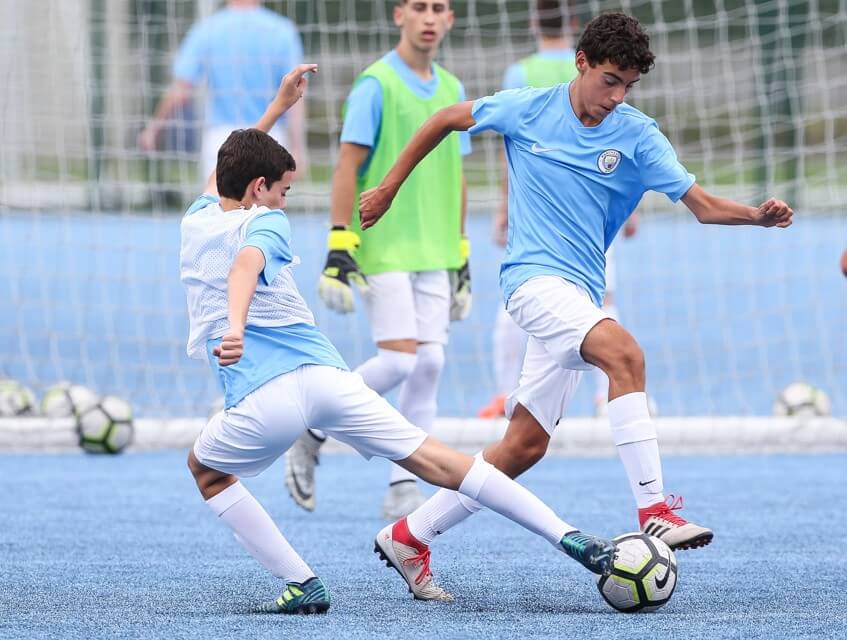 What kind of soccer camps are near me ?
In case you do not know, there different types of soccer camps. Firstly, they can be either full board or half board, also called residential camp or day camp, but in general, most soccer camps offer both options.
There are three other types of camps: intensive soccer, leisurely soccer camps and language soccer camps. Intensive soccer camps are completely dedicated to soccer and will include several hours of training daily. Examples of these camps are the Real Madrid Foundation Campus Experience in the north-west of Spain and the ICEF camp in the Alps.
Leisurely soccer camps are ones that include more sightseeing and other activities than soccer. The PSG soccer camp is just that, including a trip to Disneyland Paris. Language soccer camps are ones that balance taking language classes with soccer sessions, like the Manchester City soccer camp in England.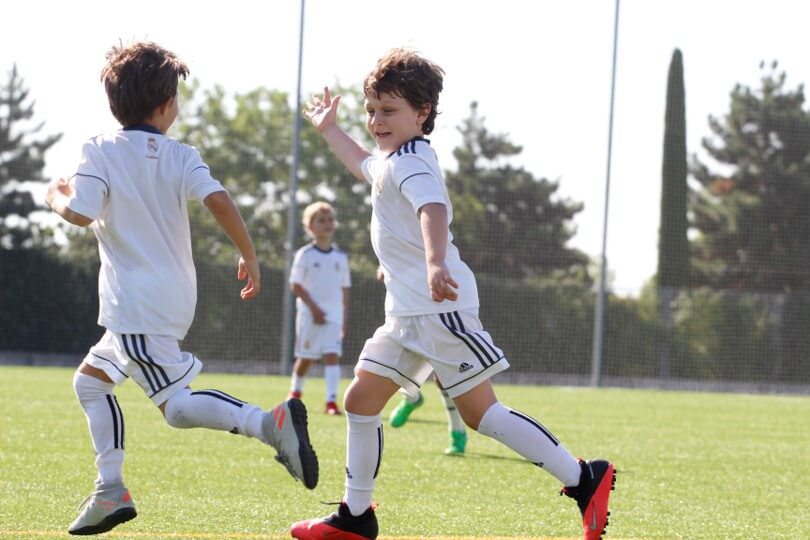 How can I find soccer camps near me ?
There are several different ways to find camps near you. Firstly, if you have a local club, you can go and find out there. Another way to find out where soccer camps take place is to check the Looking for Soccer website, which even has a map so you can see where each camp takes place.
It is important to not limit yourself to only your own country: the ICEF camp in the Alps is easily accessible from Italy, Switzerland and Germany and the AC Milan camp in Luxembourg can be driven to from places in Belgium, Germany or France. The camp you are closest to may not even be in your country !