What are the best football vacation camps 2024
If your child is a football fan, then it is highly likely that one of their dreams is to spend a week's vacation completely dedicated to the beautiful game. These sorts of vacation camps are organised all over the world and can be as small as fifteen young players at your local club. However, did you know that some, of the best professional football teams in the world organise football vacation camps? In fact, some of these clubs have been organising camps for years and years, and you can be sure that your child will improve as a football player.
It is not just in football terms that the camps stand out. Although some of the camps are totally focused on football, a lot of them offer exciting and diverse tours, visits and activities. These include cultural sightseeing to help them discover more about the place they are staying, but they can also include trips to the beach, entry to theme parks and much more! There is so much choice, which is why we have narrowed down the five best football vacation camps. Keep reading to find out more.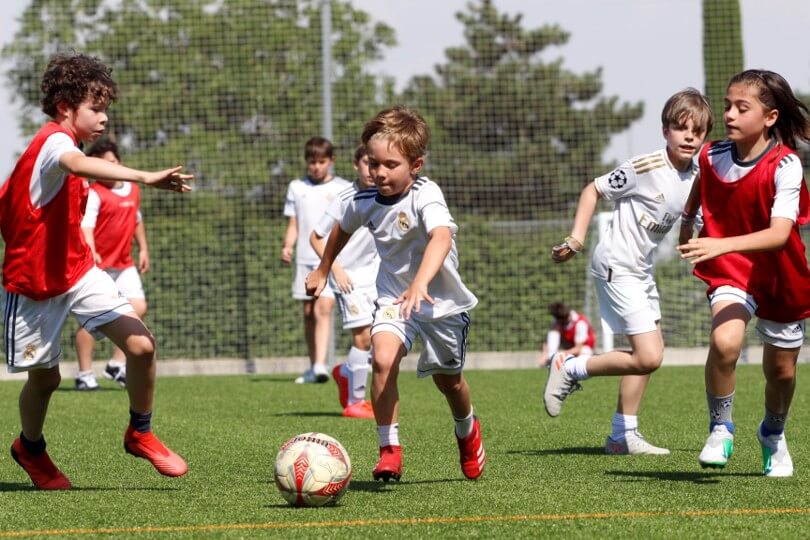 It is difficult to say with certainty what club is the most successful in the world in an ever changing football world where anything can happen. However, Real Madrid certainly has the strongest claim to this title. If the Spanish club wins one more Champions League title, then they will have won twice as many as the club with the second most victories, with 14 compared to 7.
Currently managed by Zinedine Zidane, one of football best ever players and on his way to become one of the best ever managers, an incredible list of legends has called Madrid their home: Cristiano Ronaldo, Roberto Carlos, Iker Casillas, Raul, Ferenc Puskas, Luis Figo, the list goes on and on. Your child wont just be playing and learning football, they will be experiencing something they've never experienced before and making lifelong memories along the way.
What makes this camp exceptional ?
Choice between day camp and full board to ensure that both types of campers can be accommodated
The chance to train in the Valdebedas, Real Madrid's official training centre, and play where all the greats have played
An extremely complete schedule, including training sessions, matches, theory lessons and fun "Campus Experience activities"
A full Real Madrid kit for every camper
Interested in this football camp ? Find out more about the official Real Madrid campus experience football camp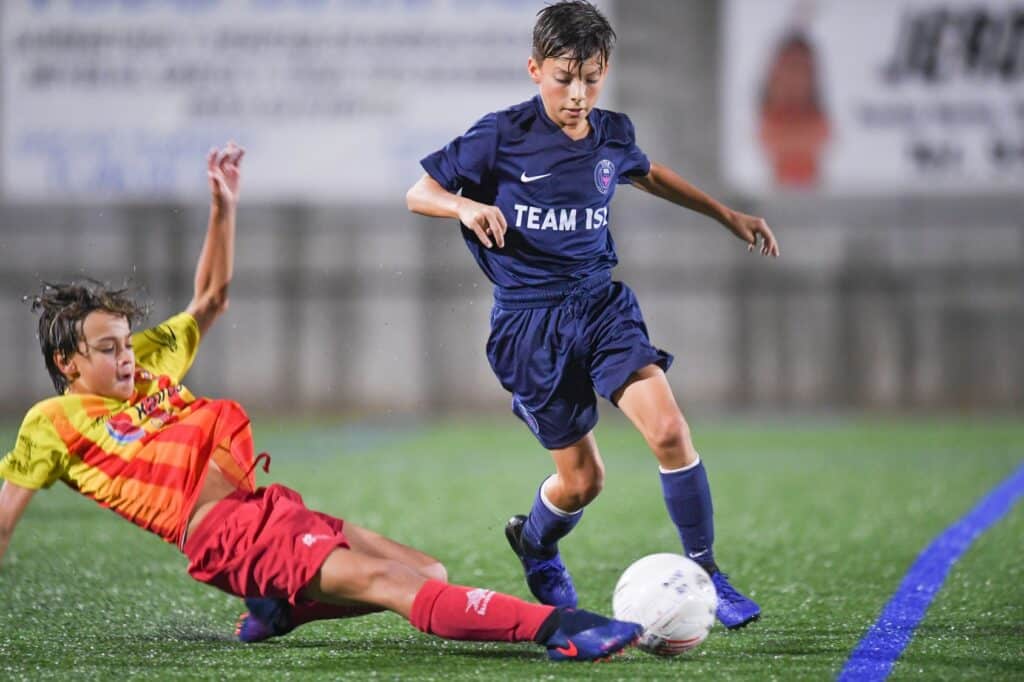 Another contender for the most successful club in the world is FC Barcelona. Although Real Madrid may have a slight upper hand in the last few years, Barcelona undoubtedly has the best and most famous training academy in the world: La Masia. A name known by all football fans, La Masia was where players such as Xavi, Iniesta, Puyol, Guardiola, Fabregas and of course Lionel Messi.
The Argentinian moved to Barcelona at the age of only 13, and despite hormonal and growth problems, the club kept their faith in him and Messi moved up the ranks before his competitive debut at the age of 17. Barcelona is a club that believes in playing football the right way, and it believes strongly in developing young talents. Few places in the world have such an understanding and affinity with football, and any young player will be awestruck when visiting.
On top of the soccering side of things, this camp includes great and diverse trips and visits, as Barcelona is one of the best places to visit with so many important, beautiful and exciting things to do and see. So, why not make your child's dream come true?
Why will this camp be unforgettable ?
The chance to play in the legendary training academy, La Masia
Training sessions with highly qualified professional coaches, experienced in developing young players
Several excursions, including cultural visits of some of Barcelona's best sights like the Parque Guël, as well as a trip to Port Aventura, a famous theme park
A pack for family members or guardians to share the non-soccering side of the camp: the "cultural activities" pack
Interested in this football camp ? Find out more about the official FC Barcelona football camp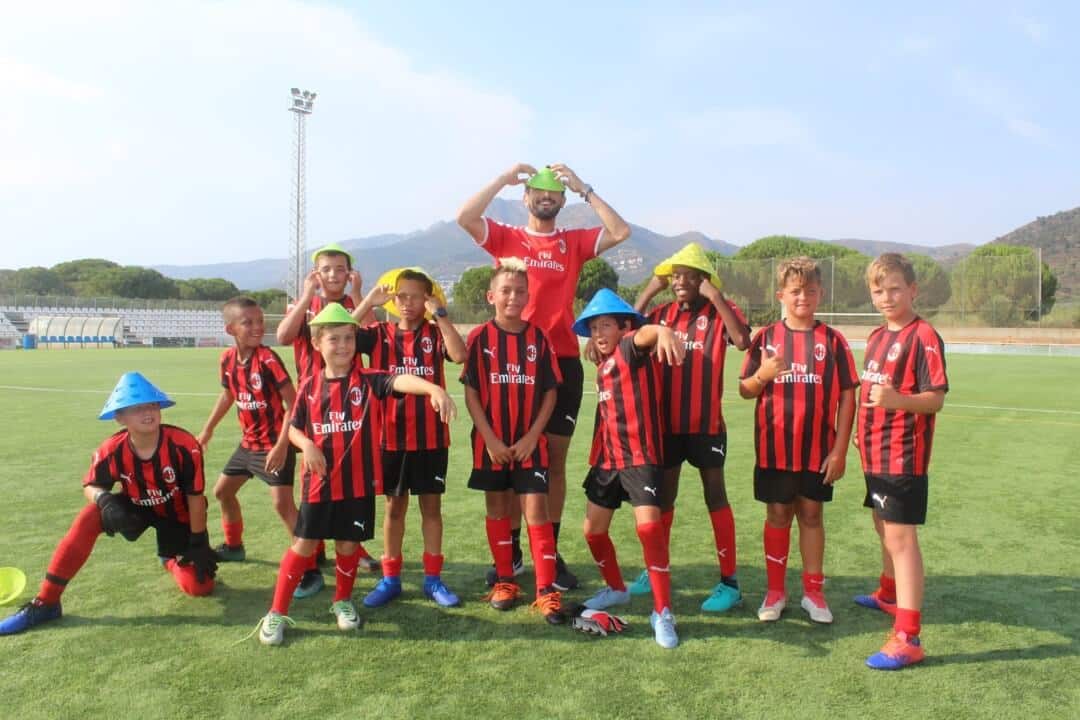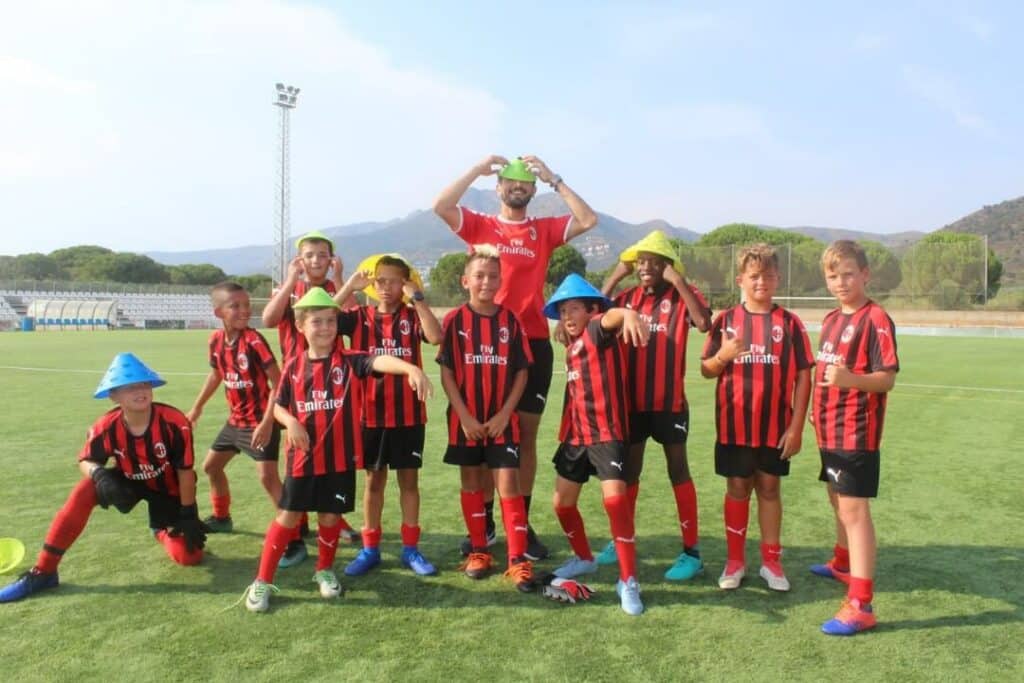 The club with the second most Champions League wins, AC Milan has been dominating Italian football for many, many decades. Having only ever not been in the top league in Italy for two seasons in their entire history, AC Milan is a club with a deep understanding of what is needed to become a great football player.
Indeed, two of the very best defenders in history were formed at AC Milan: Paolo Maldini and Franco Baresi. In one season, they conceded only 12 goals in 30 games, an average of only 0.4 goals a game. AC Milan also knows how to score goals, and currently the seemingly ageless Zlatan Ibrahimovic is carrying them to the top of the Serie A.
As well as this, the camp is located a short walk from the sea, and plenty of exciting activities will be organised as well as football. The kids won't have time to be bored as they will be too busy enjoying themselves. Considering it is difficult for such a big club to be on the up, but it is at the moment, what better time could there possibly be to send your child to an AC Milan football camp.
What makes this camp stand out ?
Open to anyone aged 7 to 17
A comprehensive training program covers all techniques including short passing, long passing, tackling, positioning, finishing, long shots, etc.
Combines football with great vacation activities like the going to the beach, relaxing (or not!) at the pool, mini-golf and ping pong
An absolutely ideal location for a vacation, with perfect weather and so close to the sea
Interested in this football camp ? Find out more about the official AC Milan football camp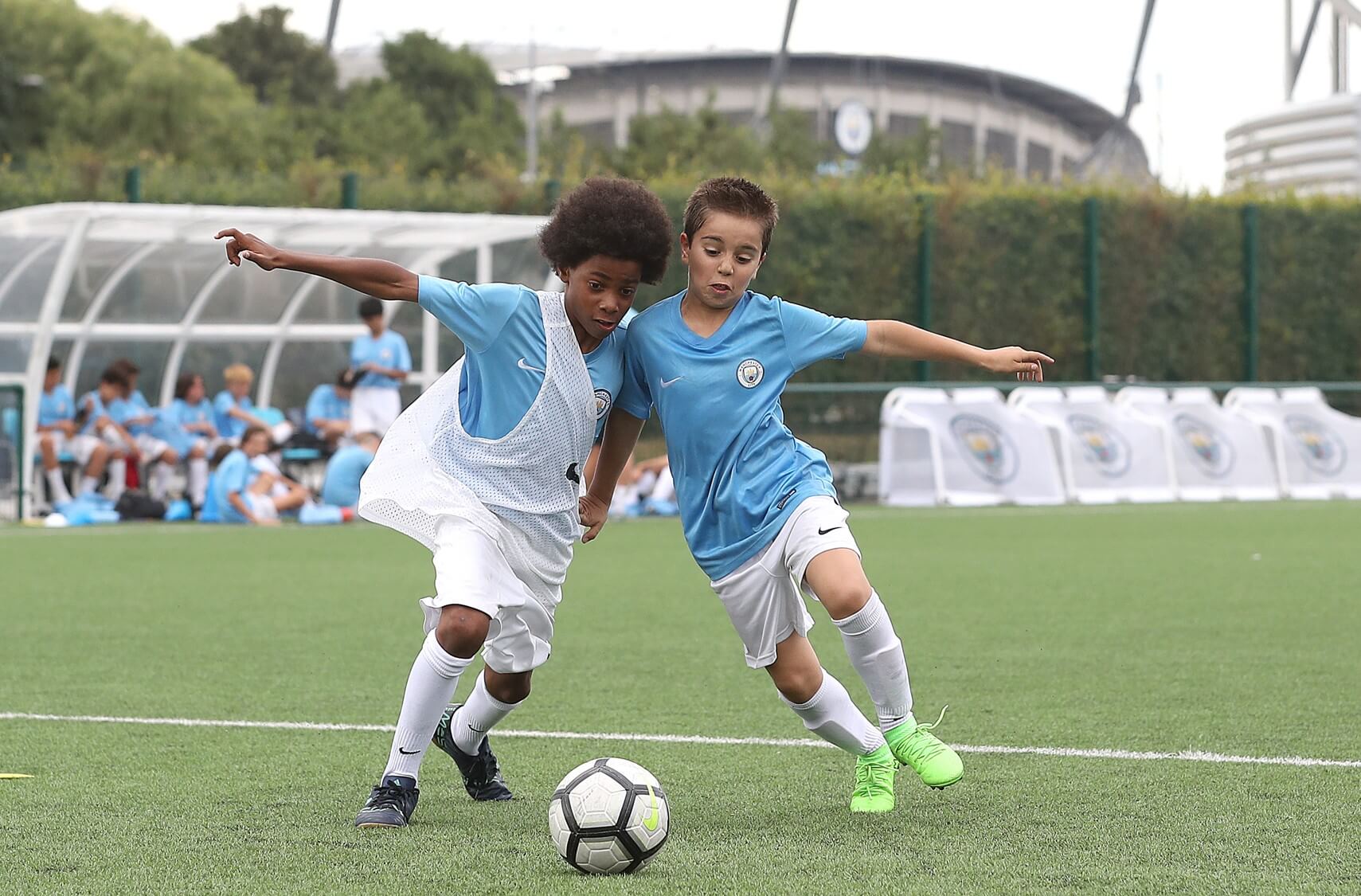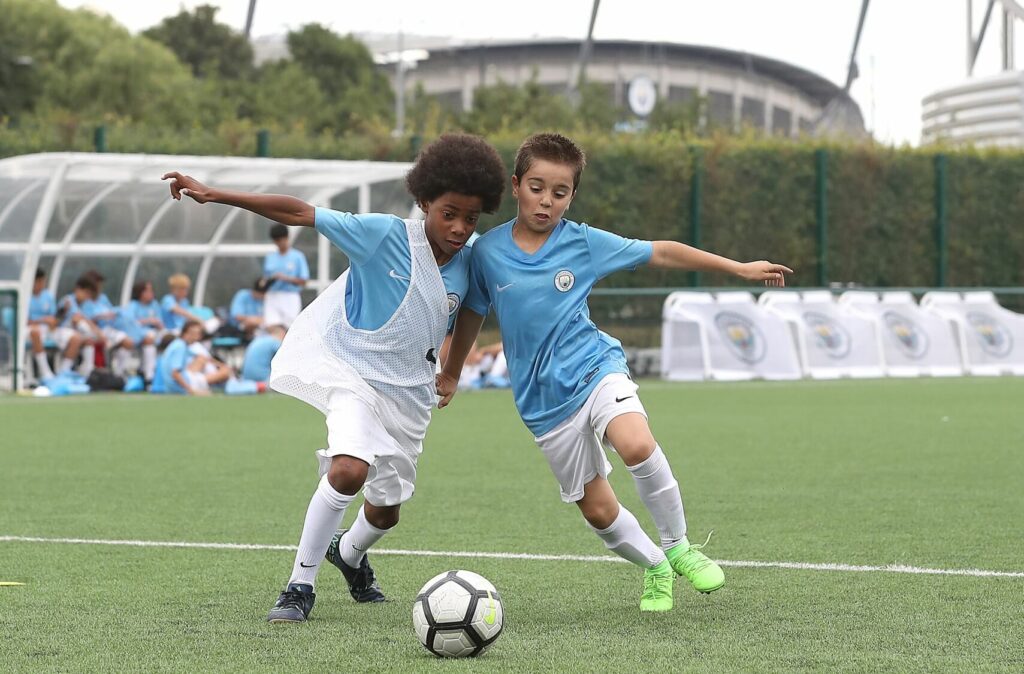 Thanks to Pep Guardiola's management and the quality of players like Raheem Sterling and Kevin de Bruyne, Manchester City play attractive and lethal football. The way they control possession in most games is impressive, but it is their incisiveness in attack, their ability to find the lethal final pass, that makes them such a force to be reckoned with.
Each year, they are one of the favourties to win the Premier League, and considering how competitive and intense the Premier League is, it is testament to how good Man City are. The camp isn't just about the football though, with a visit to the Etihad, trips to the beach or the pool, and language classes available for those who want it. The question is not why should you send your child here, it is why wouldn't you?
What makes this camp worth the money ?
The quality of the coaching staff and of the very modern facilities at the Etihad Campus
The option to balance the football learning with language classes that are sure to help your child improve
A busy schedule to ensure that your child is always busy and always enjoying themselves
Interested in this football camp ? Find out more about the official Manchester City football camp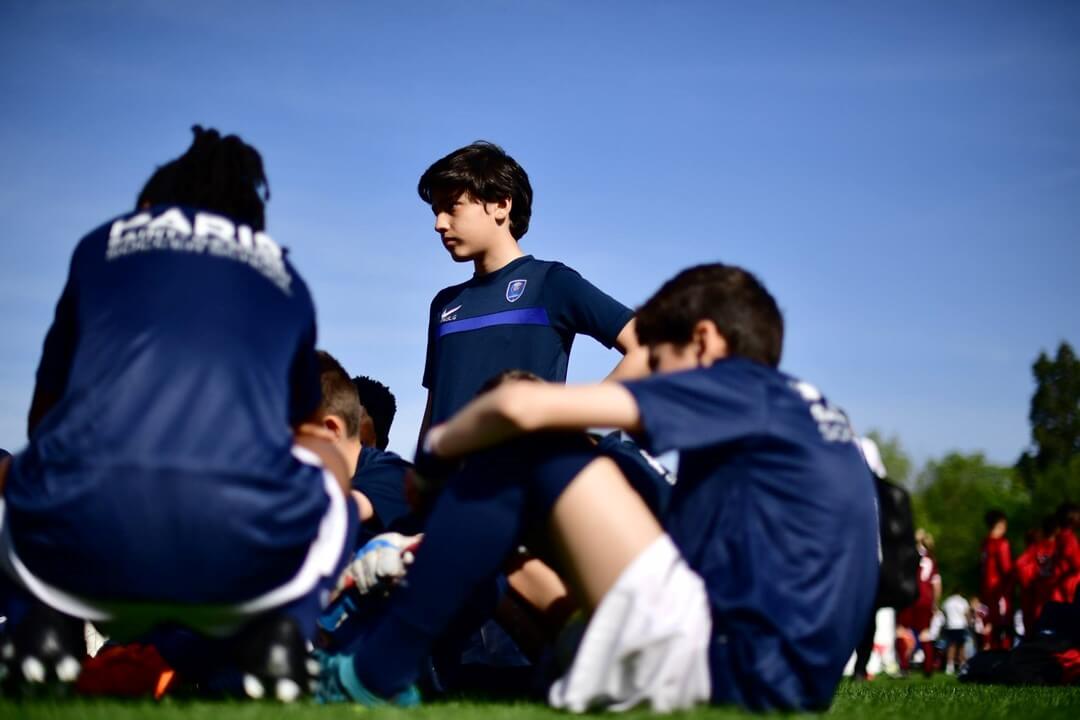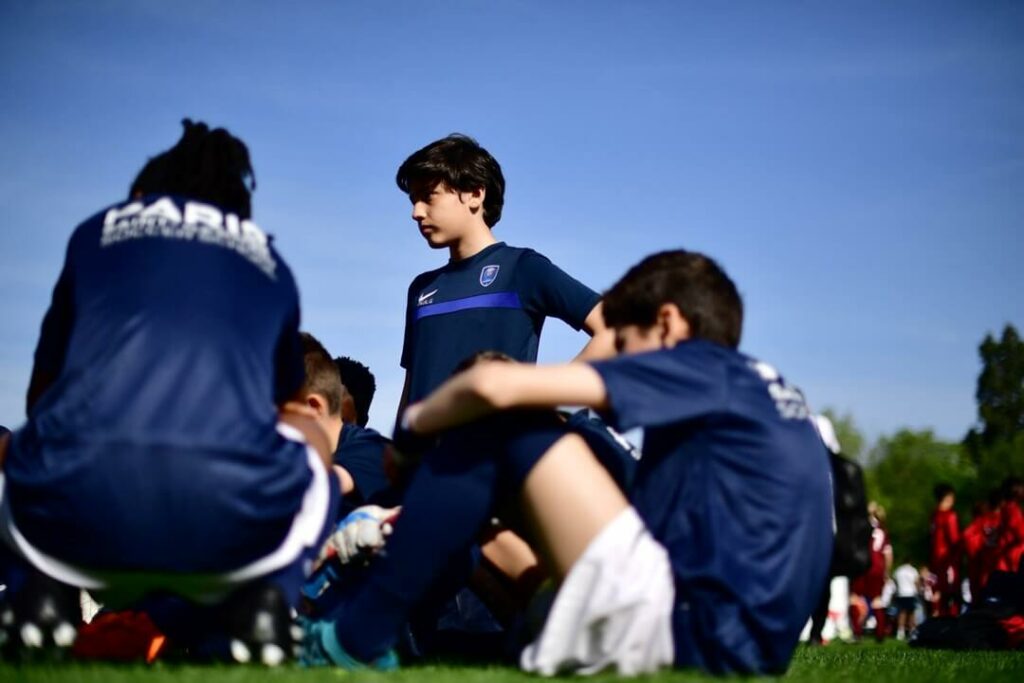 In recent years, PSG has massively dominated the French league. By far the best team, it is almost inevitable that they win the league every year because of their multiple star players, none more important than Kyllian Mbappé and Neymar. Both these players ooze class on the ball and their ball control is mesmerising. This is a club that recognises talent.
There is also an international version of this camp, where young players from all over the world are warmly welcomed. This ensures that the campers feel more comfortable, as they know they are sharing the same experience with their peers. Several trips are on the schedule too, although the ones most kids will be the most excited for is undoubtedly a trip to Disneyland!
What makes this camp so great ?
A training program has been meticulously worked out to give the players the best conditions to improve in
The chance to make friends from all over the world
Lots of fun activities, none more so than a trip to Disneyland
State of the art football facilities
Interested in this football camp ? Find out more about the official PSG football camp

Rate this
Rated 4.8 / 5 based on 211 reviews