Book the best football camps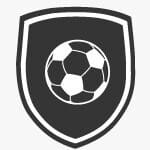 Football Camp
Florida
Are you looking for a football camp in Florida for your child ? Do you want your daughter or son to live the experience of being a professional footballer for a week while you make the most of your time in Florida ? So find on this page all the football camps available in Miami, Fort Lauderdale or Tampa.
Filter camps
football camps matching
Why offer a football camp in Florida to your child ?
Florida is one of the nicer parts of the United States. And for good reason, the temperatures are mild throughout the year, far from the winter cold of the northern regions of the USA.
Whether in Tampa, Miami or Fort Lauderdale, conditions are almost always optimal for playing football, a game that Americans generally call Soccer.
If you want your child, whether boy or girl, to live the experience of living as a professional football player for a full week, you will normally find on this page the football camp perfectly suited to his profile.
Thanks to the filters offered, you will be able to find the perfect camp for your child: full board, half board, intensive, specific for goalkeepers or even with a language class…
Looking For Soccer delivers the best football camps in Florida to you. ! It's your turn !