Book the best football camps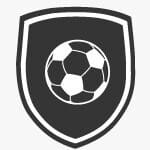 Football Camp
Florida
Are you looking for a football camp in Florida for your child ? Do you want your daughter or son to live the experience of being a professional footballer for a week while you make the most of your time in Florida ? So find on this page all the football camps available in Miami, Fort Lauderdale or Tampa.
Need advice?
Contact us
Support?
Contact us
"*" indicates required fields
X
Merci de nous avoir contactés ! Nous vous répondrons dans les plus brefs délais.
Filter camps
football camps matching
WHEN TO BEST PARTICIPATE IN A FOOTBALL CAMP IN FLORIDA?
In Florida, the tropical climate makes it a perfect destination for many activities, including football. During the whole year, the Sunshine State provides a nice climate, which allows for continuous football camp experiences. Cities like Miami, Orlando, and Tampa are particularly radiant with football enthusiasm, attracting children from all over the world. While summers can be warm and humid, many choose the milder winters to engage in football courses, ensuring optimal physical exertion. It's a sight to behold as girls and boys, under the sun of Florida, work on their drills, evoking a passion synonymous with the state's vibrant energy.
For families considering the right timing, spring offers a perfect blend of pleasant weather and fewer crowds. The onset of spring breaks can also mean special football clinics catering to everyone who want to combine vacation with learning.
Parents often worry about the heat, but most football camps in Florida are well-equipped to ensure that the children are always hydrated and protected from direct sunlight.
The state's versatility ensures that each football camp has its unique touch, reflecting the region's culture. So, while Miami might bring in a Latin flair to the training, Tampa brings a rich history.
Beyond structured football courses, there are also a lot of get-togethers in parks, to play football. These casual setups can sometimes offer the most genuine love for the game. Who doesn't love a spontaneous match against friends?
Florida promises a wide range of activities once your football training is done for the day. The state boasts a variety of attractions, from sun-kissed beaches to thrilling theme parks.
Events like the Florida Cup present a unique opportunity. Aspiring football players can combine their training sessions with observing professional matches, making it both fun and educational.
The state's picturesque coastline is an exceptional setting for football camps. The gentle sound of the waves and the beautiful beaches create an ambiance for both training and relaxation. Furthermore, the expansive parks and open areas offer an inventive playground for coaches to introduce innovative training methods.
Florida also offers specialized football clinics, focusing on niche areas of the sport, such as goalkeeping or striking techniques. These intensive clinics are instrumental for players looking to specialize specific skills.
The diversity of people attending camps in Florida is enlightening, allowing attendees to exchange distinct football strategies and styles they've assimilated from their respective backgrounds.
Lastly, Florida's pristine natural habitats, from the Everglades to the Keys, offer a unique exploration avenue for those attending camps. These excursions, post-training, can be both invigorating and informative.
To welcome a wide range of nations, many camps offer multilingual coaching staff. This not only ensures smooth communication but also brings a global perspective to the training sessions.
Florida's position as a global tourist hotspot unites a lot of cultures. This means football camps frequently see a mix of local and international participants, offering a unique blend of playing styles and techniques.
Due to its position, Florida is also a hub for international football events. Young attendees might get chances to see international friendlies or youth tournaments taking place in the state.
The culinary delights of Florida also play a role in enhancing the football camp experience. With a range of dishes influenced by the Caribbean, Latin, and American cuisines, the young football enthusiasts will surely find something they like.
Many camps in Florida have connections to European and Latin American clubs. This provides chances for elite training methods to be imported directly from football powerhouses, making the training quality even better.
And as everywhere else, technology won't be missed here, either! Other than VR, many camps use AI for performance analysis, drones for overhead training footage, and apps that help players track their progress. Cool, right?
WHY OFFER A FOOTBALL CAMP IN FLORIDA TO YOUR CHILD?
Florida, with its sun-kissed beaches and vibrant cities, is not just a sight for the eyes. It's where football dreams are nurtured. If your child daydreams of scoring goals or making that perfect save, then a football camp in Florida might be their perfect playground. These camps don't just sharpen football skills but foster teamwork, discipline, and perseverance. Here, young boys discover the strength in unity and healthy competition, while girls stand tall, challenging stereotypes and making their mark in the sport. It's where the thrill of football meets the spirit of Florida.
Being a global vacation hotspot, football camps in Florida often wear an international flair. Don't be surprised if your child's coach has a story from a distant football-loving land, infusing world-class techniques into their lessons.
These camps are more than just training; they're classrooms on the field. Apart from perfecting the dribble and the kick, kids dive deep into the game's strategy, analyzing real matches and decoding the art behind every play.
Florida's rich cultural tapestry reflects in its football training. A mix of global and local techniques ensures your child gets a versatile football education.
And it's not all about the game. Given Florida's welcoming nature, many camps offer stay-in facilities, turning them into mini hubs of cultural exchange. Here, kids don't just play; they bond, learn, and grow together.
With tech playing a big role in today's world, some camps are stepping up their game. Imagine your child using VR to practice those crucial match scenarios.
For families, it's a win-win. While your budding football star trains, the rest of the family can indulge in Florida's endless attractions.
Networking is the hidden gem of these camps. Your child could be brushing shoulders with influential figures from the football world, opening doors to future opportunities, be it in college teams or the big league.
After sweating it out on the field, what better recovery than Florida's serene beaches and tranquil woods? These natural retreats offer kids the perfect balance between rigorous training and relaxation.
While football remains the heart of these camps, there's a deep-rooted emphasis on shaping character. They instill values like respect, discipline, and collaboration, nurturing not just a player but a well-rounded individual.
For football-loving parents, there's a cherry on top. Some camps host special sessions where families come together for a friendly match, turning the game into a cherished memory. Sound just perfect, no?
Drawing from both North and South American football influences, Florida provides a rich blend of styles and techniques, priming kids for a dynamic football journey.
With the rise of women's , these camps are in tune with the latest training trends, ensuring that every girl trains at the highest standards.
There's also the thrill of watching pro football matches live. Witnessing their heroes in action can fan the flames of your child's passion for the sport.
Safety is paramount. Rest assured, with top-notch medical facilities and a focus on injury prevention, your child is in safe hands.
Florida's varied landscapes also spice up the training. From sandy beach football to practicing on uneven terrains, these experiences fine-tune adaptability in your child's play.
And who knows? With Florida's deep-rooted football community, a surprise visit from a retired football legend could be the highlight of your child's camp experience.
ARE THERE FOOTBALL CAMPS FOR GIRLS IN FLORIDA?
Yes, there are! Florida is more than just sunshine and beaches; it's a place of inclusivity in sports. From Jacksonville's lively streets to Fort Lauderdale's breezy shores, young girls and women are finding their rhythm in football summer camps dedicated just for them. Recognizing the unique challenges women often encounter in sports, Florida's football clinics tailor their approach, ensuring every young girl feels cherished, empowered, and ready to shine on the football field.
With women's football making waves on the global stage, Florida's all-girl football camps have become more popular. Imagine the thrill of meeting a former women's football star, someone to look up to, during one of the camp sessions. It's all about inspiration here.
But it's not just about the sport. These camps focus on personal development. While footwork and goal-scoring are vital, young girls also learn about fitness, nutrition, and the importance of mental strength.
Community spirit is alive and well, with local events and mini-tournaments, allowing the girls to show off their talent. And while they're learning about the beautiful game, they're also soaking up life lessons on leadership and resilience.
Florida's camps don't shy away from the tougher topics, either. Sessions addressing women-specific challenges in sports, understanding one's body, and even navigating societal biases offer a balanced approach to the girls' development.
Parents can breathe easy, too. Their daughters are thriving in environments that prioritize both safety and empowerment. And with collaborations between camps and brands or organizations focused on women, opportunities for specialized training and even scholarships abound.
Mentorship is the name of the game, as seasoned players offer guidance and support to the younger generation, building a community of learners.
International exposure? Florida's got that covered. From attending overseas women's football matches to hosting international teams for friendlies, the world of football truly opens up for these young enthusiasts.
Keeping parents looped in is essential. Regular feedback sessions ensure they're clued into their daughter's journey and growth. And for those promising talents who might be held back due to finances, scholarship programs stand ready to bridge the gap.
Florida's commitment isn't just about on-field success. Collaborations with educational establishments open up the world of sports management, broadcasting, and other career avenues in football to these young women.
Support is a two-way street. Special sessions for parents dive deep into the nuances of women's football, fostering a supportive environment for their budding athletes.
With the spotlight on women's football brighter than ever, the pressures can mount. Recognizing this, many camps collaborate with sports psychologists to bolster the mental game.
And the journey doesn't end with the camp. Florida's vibrant women's football leagues and clubs often scout talent from these camps, offering promising players a competitive edge.
Success isn't a distant dream. Young attendees often hear stories of those who've walked in their shoes and achieved great heights, serving as a beacon of what's possible.
Beyond football, Florida's rich sporting tapestry, including tennis and basketball, occasionally gets included in the camps, offering a diversified athletic experience.
WHAT ARE THE MOST POPULAR FOOTBALL CAMPS IN FLORIDA?
Nestled between the sun-kissed beaches and vibrant culture, Florida's football scene is as diverse and radiant as its landscapes. Major League Soccer powerhouses like Orlando City SC and Inter Miami CF proudly wave the flag for the state, but the heart of Florida's football beats well beyond these professional arenas.
Step into places like the IMG Academy in Bradenton, and you'll see where the magic starts. These prestigious academies shape the dreams of countless young stars, ensuring they're ready to show off, whether on hometown pitches or international stages.
Florida's rich tapestry of cultures breathes life into football clubs deeply rooted in Latin, European, or Caribbean traditions. Their unique vibes are more than just a footballing style; they're a celebration of heritage and community.
Florida's football calendar is abuzz with festivals and tournaments, ensuring a constant celebration of the sport. So wherever you go, there's a good chance you will come across this sport.
The bond between professional organizations and local football camps is a testament to the state's commitment to quality training. With support from professional clubs, young people benefit from training that mirrors global standards.
Add football legends to the mix, and Florida's clubs aren't just about the game; they're institutions of learning and excellence.
Florida's vibe is undeniable. Dreams of packed stadiums aren't limited to sleep; they're nurtured here. Uprising players find a home, and parents find assurance in world-class football courses.
But football in Florida isn't just a sport for the spectators. Clubs extend their embrace to fans, offering supporter memberships, exclusive events, and an insider's view through youth academies. Like in every sport, the fan base in football is growing, bringing together all kinds of people.
Where we get to merchandising. Oh, that's an art here. Fans dive into a sea of jerseys, kits, and exclusive memorabilia, ensuring their loyalties are visible. Got to show the love, right?
Fan engagement goes beyond the 90 minutes, with activities ensuring that the bond between clubs and their supporters is unbreakable. This bond is evident when local Florida clubs, especially in youth circuits, take national championships by storm.
And because of this, community ties run deep. Football unites people all over the world. Clubs wear multiple hats – from sporting giants to community heroes, hosting charity matches and clinics, especially for those less privileged.
Florida's meteoric football rise hasn't gone unnoticed. Top-tier international clubs earmark Florida for their pre-season tours, enhancing its global football imprint.
With partnerships spanning across international football academies, Florida's young guns often find themselves training in different parts of the globe, gaining unmatched exposure.
And while men's football has its moments of glory, the women's game is not far behind. Packed stadiums and cheering crowds are as much a feature of women's matches, signaling a progressive shift in the state's football culture.
Derbies? They're not just games; they're electrifying festivals of passion, rivalry, and raw emotion, drawing even those who aren't traditional football enthusiasts. You better make sure to attend one!
College football adds another layer to this rich narrative, offering young talents an amazing platform. But, above all, Florida's football ethics is about inclusivity. Outreach programs touch every community corner, ensuring that the love for the game is universal and accessible to all.
Football in Florida isn't just a sport; it's more like the community's favorite song – a tune everyone knows by heart. You see it everywhere, from little kids kicking balls in neighborhood parks, dreaming of the big leagues, to friendly arguments over a cup of coffee about who the best player is. This isn't just about the game; it's about the sense of belonging, the shared highs and lows, and the conversations that start with a simple, "Did you catch the game last night?"
Looking ahead, the football scene in Florida is only getting hotter, and not just because of the tropical weather! Each year brings new clubs to cheer for, more awesome academies for boys and girls, and a lot of exciting projects to make sure football stays the talk of the town. It's like watching a young football wonder child grow up; you can't help but feel that the best is yet to come, and you can't wait to be part of the ride. So sign up your child to one of our football camps now!