Is it worth doing a football camp in 2024 ?
If you are reading this, then you are wondering whether a football camp is a worthy way to spend your money on your child.
Not only is this a legitimate question, but it also leads to asking the right questions before booking a football camp.
Do football camps really help the young players improve ? Is the football camp well suited to hosting the campers and will the staff be qualified and experienced ? Are the sporting facilities good quality ? Is the level of football suitable for my child ? These are all good questions to ask.
So, is it worth doing a football camp ?
To answer this question properly, we need to know what expectations you have of the football camp. We have therefore based our answer on the four most common reasons that are given for booking a football camp:
To improve your skills during a football camp
Do you improve at a fun football camp designed for all ages and levels ?
The answer is yes ! Football camps are often organised with all standards in mind, and try to both be enjoyable and fun and to help the players progress.
To make sure the training sessions take place in the best conditions, they will be led by experienced coaches. These coaches will meticulously apply the tried and tested methodology of their club to develop young players.
They will evaluate the standard and the physicality of each player to make groups of similar level, which will help each camper improve the most. Training sessions are daily and undertook by highly qualified coaches.
The camps take place during school holidays. All kids who play for a local club or their school will not have matches during this time. This makes it the perfect opportunity to make leaps and bounds in developing as a young player, while all their weekend rivals are not even touching a football ! Your child will be raring to go when school starts again.
Furthermore, the rhythm of the camp, with one or two daily training sessions, allows players to learn in a more concentrated and focused manner, and they will fall into the rhythm naturally.
If your objective is for your child to improve their skills in football during the school holidays, football camps are absolutely ideal !
Football camps are for players of all levels
On Looking for Soccer, you will find many football camps. Most of them are for players of any level but do not worry, your 8 year old child will not play against a 17 year old teenager !
On these pages, you will find all the football camps on offer on Looking for Soccer. We also offer selections of the "five best football camps".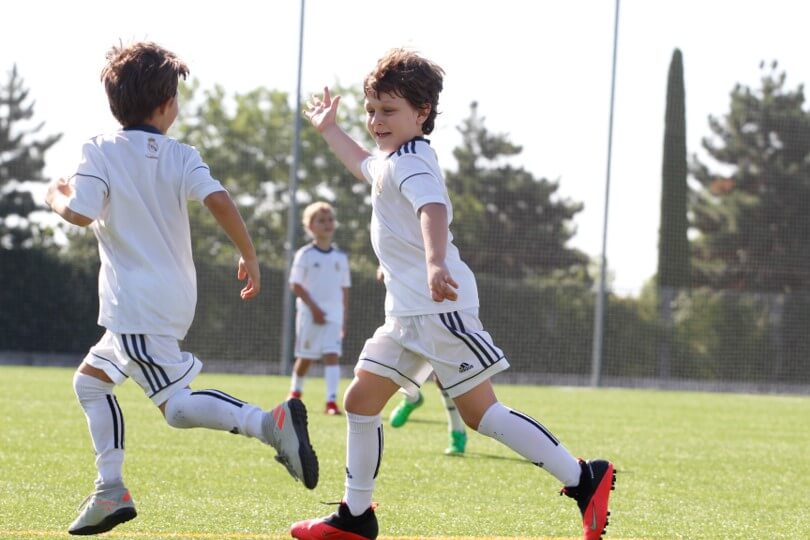 To be scouted during a football camp to get the opportunity to become a professional player
How can you get scouted at a football camp ?
Many kids dream of becoming professional football players, and many parents dream it for their children. Many people think that football camps are organised to find up and coming talent. This is not true, but it is not completely wrong either, and we will explain why.
Some football camps are indeed organised for the elite players, and they are more intense with a more in depth methodology, comparable to that of professional and adult teams. At these camps, it is more common for scouts to turn up to try and spot the most talented players.
It is true that several that some pros were scouted during football camps.
Also, many professional players that play in Europe's Big Five leagues: Premier League, Ligue 1, Bundesliga, Seria A and La Liga took part in camps like these.
Proof of this is one of the new generation's biggest talents: Kyllian Mbappé. The PSG star did 3 football camps in Bordeaux, at the Cap Girondins camp.
If you are trying to get scouted or trying to help your child get scouted, it is worth remembering that this is not the point of the football camps, even though it can happen.
Let's not forget that to become a professional football player, the player needs to be very, very good and significantly better than those around them. Being good on the ball is no longer enough nowadays. Mental strength, being part of a team, general behaviour, tactical sense, vision are all things that need to be developed to become a pro, and these are taught during any football camp.
It is also worth remembering that doing a football camp also has the campers face off against other players from all over the globe. It is therefore the perfect chance to progress, and to evaluate whether the dream of going professional is realistic or not.
So to put it simply, football camps, and specifically "high performance" football camps, are a good idea to improve and to get nearer to a professional level, however they do not automatically mean scouting, although they may improve your chances.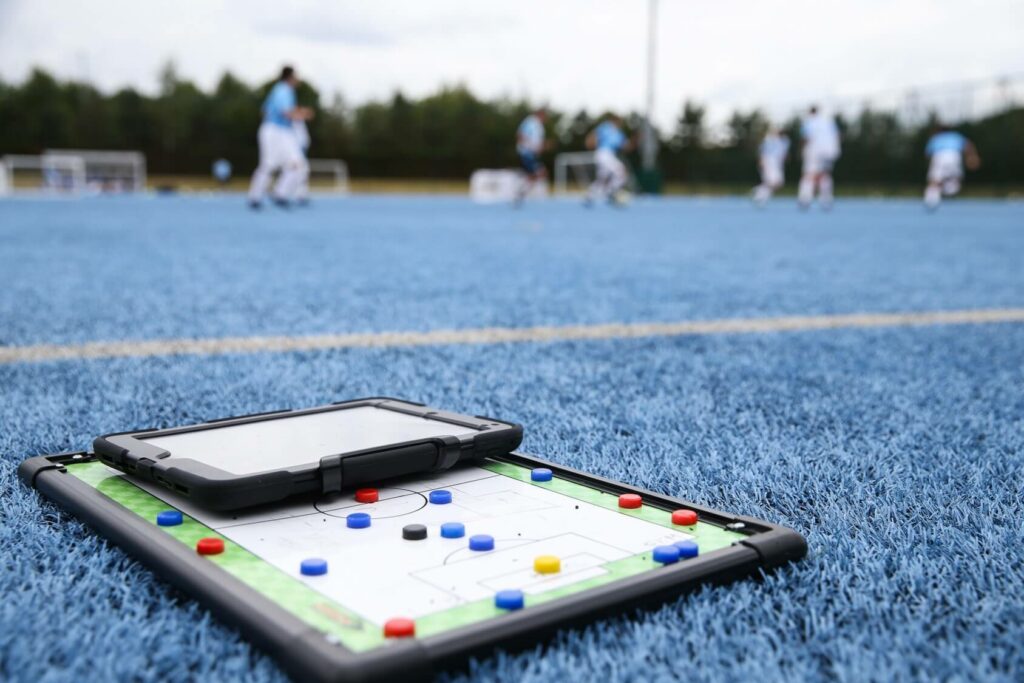 What is an intense "high performance" football camp, and some examples :
Intense camps, also called "high performance" camps are football camps that are even more focused on football than an average football camp. The young campers need to have a minimum skill level and be registered at a local club or equivalent.
At these camps, there are rarely any excursions or visits. The goal is to work on football, to live football, to eat football and to sleep football. For this, the coaches are often more qualified than at other football camps. They offer individual coaching and video sessions as well as coaching on the pitch. The kids are expected to be serious and hardworking at these camps.
These camps intend to introduce the young players to high level sport and to help them in the dream of making it in professional football or joining a football sport study program.

At Looking for Soccer, we offer a menu of football camps of this type. In the high performance camps menu, you can find for example :
– The ICEF camp, a high quality academy that will allow the campers to discover their methods of training, their sporting facilities and their general approach to football. If the kids really want to and they are food enough, there is a chance they will be able to join the sports study program.
– The intense Real Madrid football camps organise 30 hours of football a week as opposed to the usual 24 hours that a normal camp offers. The young players have a pitch entirely dedicated to them working on their football and benefit from individual and video coaching.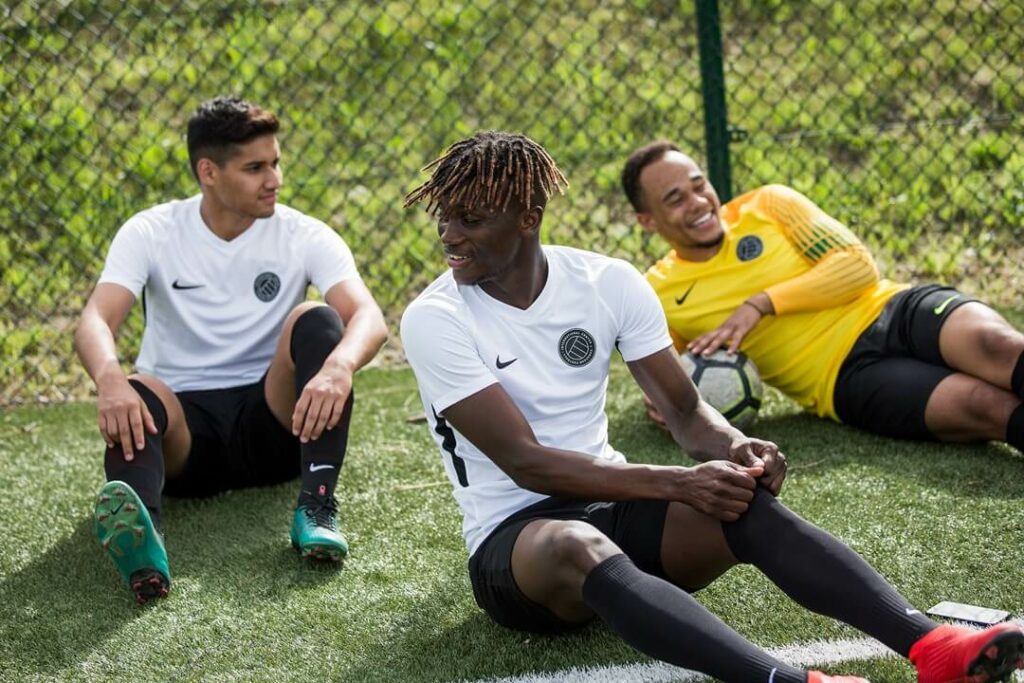 To have fun at a football camp
Football camps take place during school holidays, with emphasis on holidays. Holidays are perfect for a change of air and to just have fun, and so are football camps !
Even if the objective is to train and practise football, it remains a sport, and a very exciting one at that. It is no surprise that football players seem to endlessly repeat in interviews: "the most important thing is to enjoy playing". It is through enjoying playing that you improve the most, by wanting to play more, to be better and to maximise your potential.
As well as playing football, these football camps are an excellent way to make new friends. After the football, at residential camps, the children will stay on campus the evening and before or after dinner to participate in enjoyable group activities organised by the staff. Those evenings are ideal to bond with the other campers and to make the time spent on the pitch even more enjoyable. The only thing better than playing football is playing football with friends.
What's more, an increasing number of football camps are organising amazing excursions like going to Disneyland Paris with the PSG camp, or a tour of the legendary stadiums, like Anfield with Liverpool, the Nou Camp with Barcelona or even the Santiago Bernabeu with Real Madrid.
Football camps are undoubtedly one of the very best ways to make lifelong memories. If what you are looking for above everything else is our child to have the time of their lives, you are looking in the right place.
On the Looking for Soccer website, you will find all the football camps that are offered with the description of all football and non-football activities.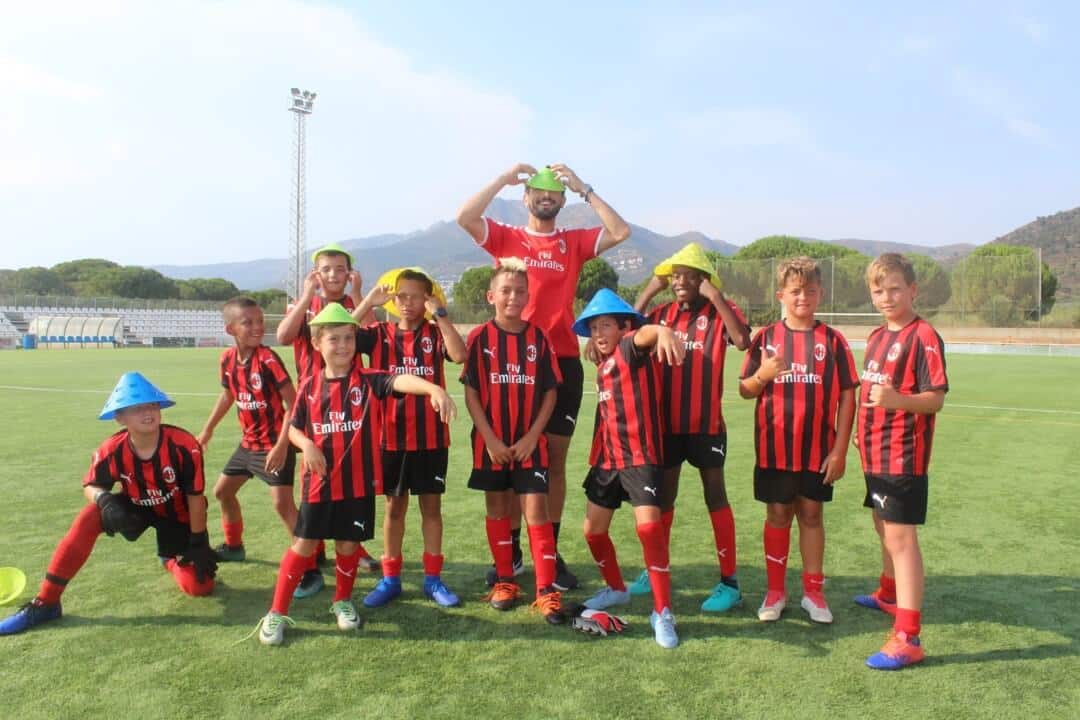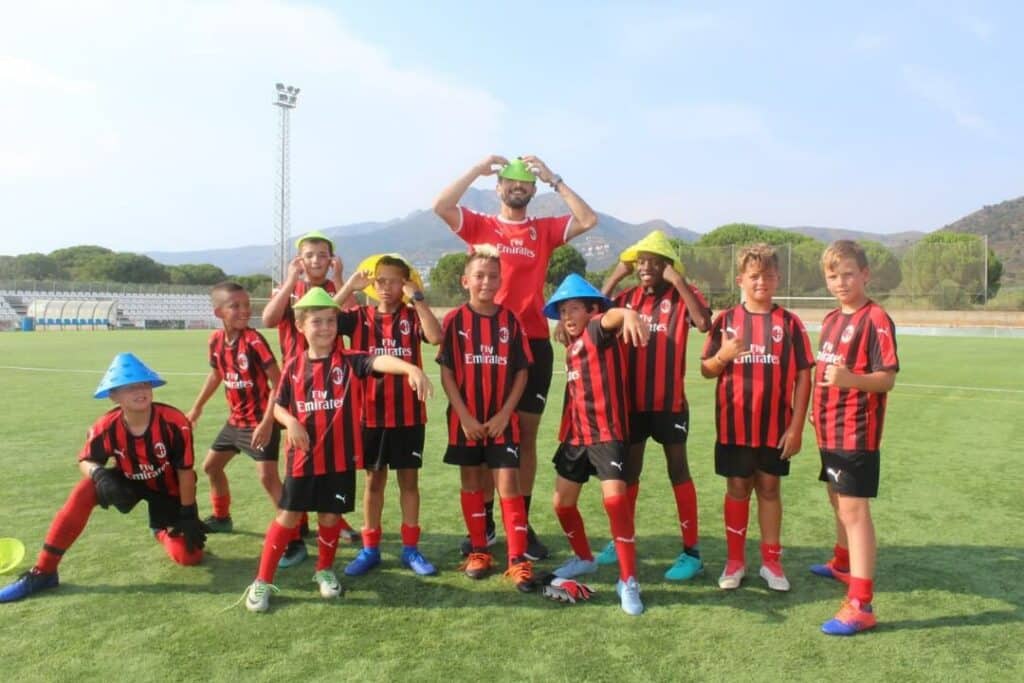 To keep the kids occupied during the school holidays
With school holidays approaching, a lot of parents worry about how they are going to keep their children busy. A common solution is to drop the kids off at the grandparents or to send them on holiday camps.
Some of the camps are in reality themed holiday camps and are ideal to keep the children occupied in a exciting environment.
There are two options :
To send the kids to a Residential or full board camp
Residential or full board football camps will mean your child is totally taken care of for one or more weeks, with training sessions and fun excursions throughout the day, and great group activities in the evenings.
At these camps, everything is included: accommodation, meals, training sessions, excursions, activities… Often enough, even the shuttle or the journey from the airport or train stations to the camp are included.
You can find the totality of residential and full board camps that Looking for Soccer suggests on these pages.
To keep the children busy during the day and spend time with them in the evenings
Of course, this is possible with all the half board or day camps. All you need to do is to take the kids to the camp in the morning and pick them up in the evening. They will be having a great time during the day, freeing you up to work, or if you are on holiday with them, to visit the region, go sightseeing or just to relax by the pool or on the beach.
It is ideal to have a couple's holiday during the day and a family holiday at night. This will give the holiday great balance.
Another possibility is to take advantage of friends or family living nearby. Send them to stay with them, and they can drop them off in the morning and pick them up at night.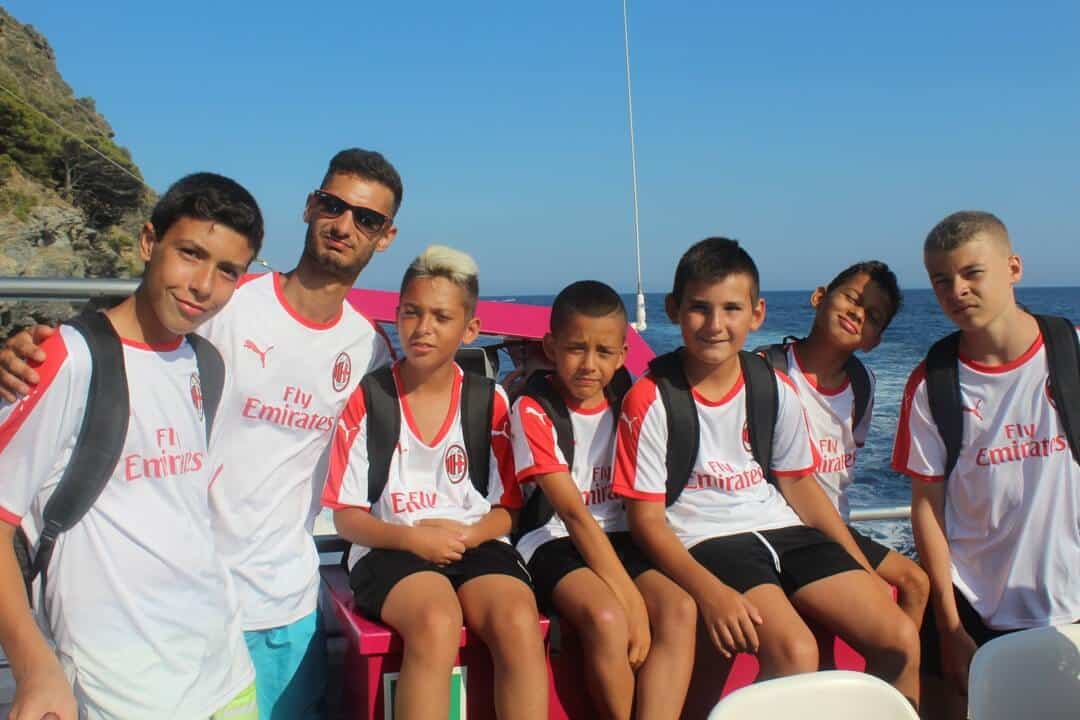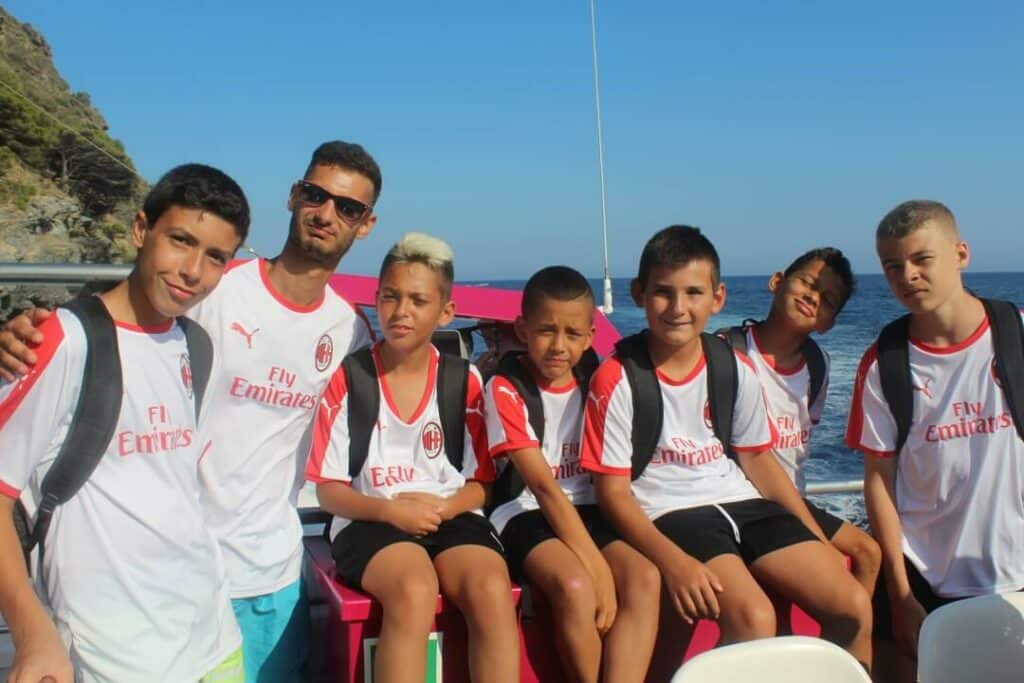 So to conclude, is it worth doing a football camp ?
To answer the initial question, we have indeed seen that it depends on what you want from your child's holidays.
In any case, whether it be to have fun, to improve skills, to get scouted or to be occupied, there are football camps that will be perfect for you. In fact, some of these camps fulfil all four reasons !
Picking the right football camp is not an easy feat, which is why the teams at Looking for Soccer will be at your disposition to help you choose the right football camp for your needs and desires.
Do not hesitate to contact us here, we will be thrilled to help you and answer your questions.

Rate this
Rated 4.8 / 5 based on 186 reviews