Book the best football camps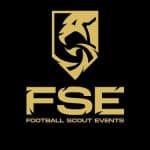 Football Camp
Football Scout Events
Does your child dream of a football course in the sun ? Would you like to offer your child a training course with Spanish coaches ? Don't hesitate any longer and book a place in one of our courses located in Malaga in an exceptional complex just a few steps from the sea.
Filter camps
football camps matching
The quality of Spanish training and football is well established. They are the last ones to have really changed football and had an impact on the game. They have rehabilitated technique at the expense of physical power. They rehabilitated the intelligence of the game at the expense of size.
The best example of the quality of play was Guardiola's Barcelona and Spain in the 2010s. They won all the trophies for almost 10 years by outclassing all the teams with a game made of speed and possession without great size. The list of players who participated in this revolution is impressive, but the ambassadors are undoubtedly Xavi and Iniesta. They are small players, but they have an intelligence, a speed and a technique that will take your breath away. This is why the Spanish team has become a reference in the world.
And the consequence of this hegemony of Spanish football is the level that La Liga has reached with teams dominating world football. La Liga is not particularly the most physical league, but it is the league with the greatest intelligence of play without a doubt.
With this in mind, Kids Football Event have decided to create football courses in which the concepts of Spanish football will be taught.
Fast play, possession, small-sided play, technical exercises will be on the menu of the football camps in Malaga. The programmes are set up by Spanish coaches and these coaches will be present during the weeks of the courses to supervise the children. They will therefore be immersed in Spanish football for a sure progression.
Translated with www.DeepL.com/Translator (free version)