Book the best football camps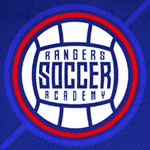 Football Camp
Rangers FC
Would you like your child to play football at one of Scotland's top clubs ? Would you like your child to train with experienced coaches who share strong values ? Then sign up now for Rangers FC football camps.
Why go on a football camp at Rangers FC?
There are several reasons why a football player might want to do a football camp at Rangers FC :
History and tradition: Rangers FC is a prestigious football club with a rich history and strong tradition. Players can have the opportunity to learn in an environment that exudes history and passion for football.
Qualified coaches : Rangers FC has qualified and experienced coaches who can provide quality training to players. Players can expect to learn new techniques and strategies to improve their game.
Quality facilities : Rangers FC has first class training facilities with modern and well-equipped football training facilities. Players can train in optimal conditions.
Unique experience: A football clinic at Rangers FC is a unique experience for football players. They can discover another culture, another country and strengthen their passion for football.
Rangers FC, a prestigious club
Rangers Football Club is a Scottish football club based in Glasgow. They were founded in 1872 and are considered one of the most prestigious and important football clubs in Scotland. Rangers are known for their historic rivalry with Glasgow Celtic, which has created one of the most famous and passionate derbies in world football. Rangers have won several domestic and international titles over the years, including 54 Scottish Championships, 33 Scottish Cups and 1 UEFA Champions League. Rangers' home games are played at the Ibrox Stadium, which has a capacity of over 50,000.