AC Milan Soccer camp in Luxembourg – November 2021
If you are looking for a soccer camp in Luxembourg to occupy your children during the school holidays, then this is the ideal camp.
Teams from AC Milan have travelled to Luxembourg so that the local kids can benefit from training from quality coaches.
Is this soccer camps is fully adapted for your child ?
| | |
| --- | --- |
| | Contern, Luxembourg |
| | Boy, Girl |
| | 3 days and  nights |
| | N/A |
| | |
| --- | --- |
| | All levels |
| | Day Camp |
| | French, English |
| | 7 to 17 |
Question ?
Click here for
enquiry form
Location
This soccer camp takes place in Luxembourg, 15 minutes away from the center of town, near to the town of Contern.
Luxembourg is a very small country with less than a million inhabitants. It is known for its economic wealth and its cosmopolitanism. A country that is also a city, it is a very pleasant place to live and visit, and is bordered by France, Belgium and Germany.
Sport Facilities
The sports complex is brand new with four artificial turf pitches, all 28×18 metres in size. The sporting facilities are very high quality, and there are new generation pitches for 5v5s.
Catering
Catering is not provided for at this camp. However, there are several ways to get food within the complex.
On site, the young players can have a little snack to eat or a proper meal with sandwiches, burgers, cooked dishes and salads. For a full meal, you will need to count in 15 to 30 euros.
Security
The sporting complex is filled with cameras, and the players will always be surpervised by staff members or the AC Milan coaches. It is therefore very secure.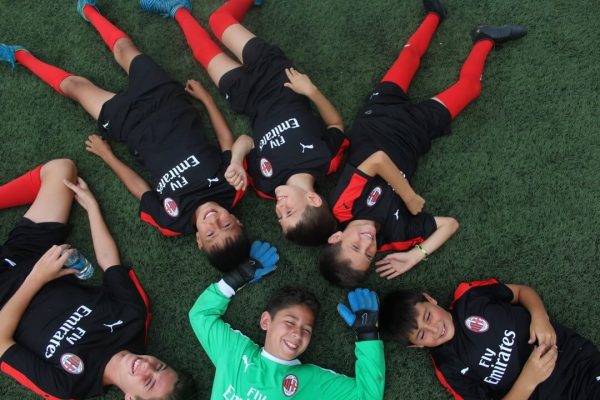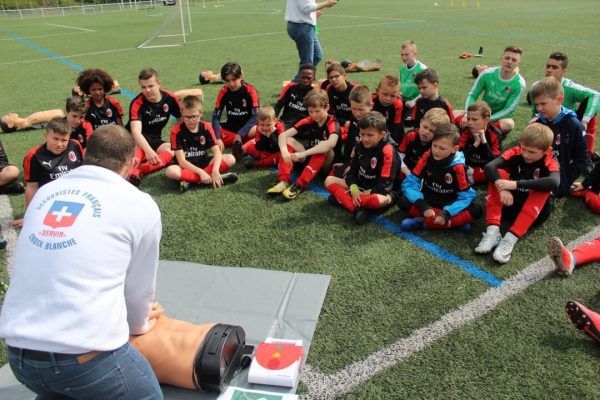 Soccer camp program
This three day soccer camp is an initiation to the the methods and techniques of AC Milan, and allows kids to approach the methodology of the club with qualified coaches.
What is included
| | |
| --- | --- |
| | 6 training sessions over 3 days |
| | AC Milan official coachs |
| | Extra sports entertainment by the guides |
| | Initiation to first aid, nutrition and diet |
| | A Puma Kit from AC Milan offered with jersey, shorts and pair of socks |
| | AC Milan graduation ceremony |
| | Insurance from 9:30 a.m. to 5:30 p.m. |
| | On-site catering (meal not included) |
Training
The camp is made up of six training sessions from Tuesday to Thursday, with one each morning and one each afternoon.
The aim of club's coaches is to transmit to the players, via training sessions and other activities, the passion for soccer, and for the players to improve while enjoying themselves.
Through technical and tactical trainings, the kids will learn new techniques and tricks, and they will be able to practice them each day with 5v5 matches on the artificial turfs.
Supervision
It is now over twenty years that the the AC Milan coaches and management have been travelling Europe to organise quality soccer camps to transmit passion and skill. They are all certified with qualifications.
Arrival
The camp starts on Tuesday the 2nd November 2021.
Parents will have to bring their kids to the camp at the precise time that will be sent out a few weeks before the beginning of camp.
Departure
The camp ends on Thursday the 4th November 2021.
Parents will have to pick up their kids at the precise time that will be sent out a few weeks before the beginning of camp.
Practical information – transport
For more information, do not hesitate to contact the Looking For Soccer teams.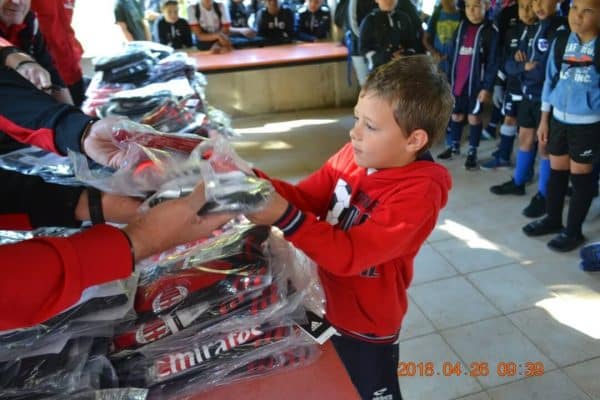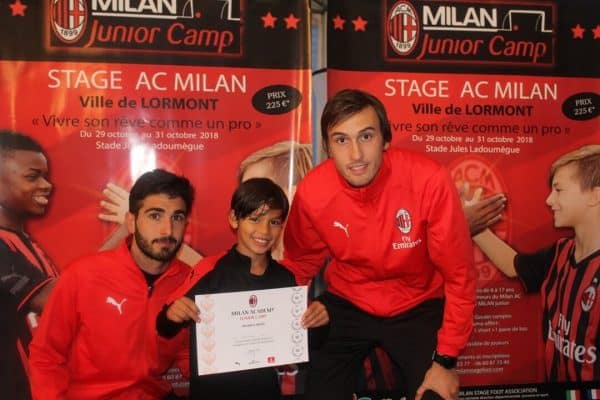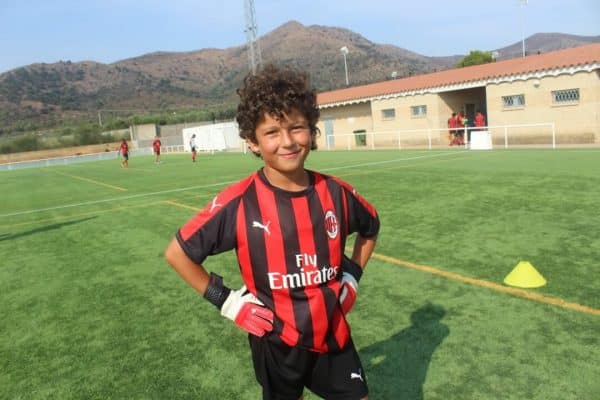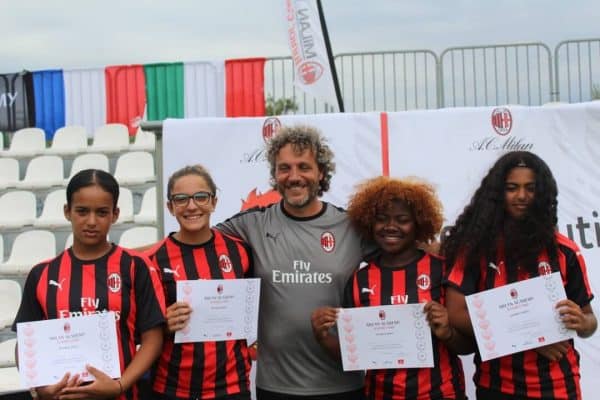 About the soccer Camp and the club
The AC Milan soccer camps were organised for the first time in 2006. Every year since then, they have offered kids an exceptional soccer experience, coached by the staff of a huge club. The kids can perfect their skills and learn more about the sport of soccer, their passion. After 15 years of camps, the methodology has been refined and the coaches teach with enthusiasm and professionalism.
All the coaches are qualified with certificates. As well as just soccer, they are also experienced in taking care of kids during vacations, and know how to mix soccer and fun. They make sure that no kids are left out and have a fun yet educative approach, as deep as teaching first aid or the nutrition of top level athletes.
The Italian club AC Milan is a pillar of European soccer, with a whopping 18 UEFA and FIFA trophies. It boasts the fourth best record in the world, and the second most Serie A titles, the Italian first division.
In Italy, soccer is a massive tradition and an unmissable weekly appointment in numerous regions. That is why AC Milan takes respect in soccer very seriously, and the club has respected two of its biggest legends, Paolo Maldini and Franco Baresi, so much that they retired their shirt numbers: number 3 for Maldini and number 6 for Baresi. Those two players were more than just soccer stars for the fans of the Lombard club.
The AC Milan Academy has produced a number of quality players. Many don't know this, but Pierre-Emerick Aubameyang, Golden Boot winner in the Premier League, was formed at AC Milan, and was a big stepping-stone for him in his career. De Sciglio is another example of a great academy graduate, and their current goalkeeper, Donnarumma, was shaped at the club.
Recently, the club has been finding their quality of years past thanks to new management under Pioli and talented players like Tonali or Kessié. The legend of Ibrahimovic has returned to the club and has performed very well, being the missing key they needed to challenge for trophies.
With these values and specific methodologies, AC Milan has developed soccer camps for school vacations. These camps are the unique chance for your child to have a great time and enjoy themselves, all while improving on the soccer pitch.
Other soccer camps for this club
Other soccer camps in this country
Luxembourg