AC Milan Soccer Camp – Day Camp – Nantes – France
Is this soccer camps is fully adapted for your child ?
| | |
| --- | --- |
| | Le Loroux-Bottereau, France |
| | Boy, Girl |
| | 3 days and 0 nights |
| | N/A |
| | |
| --- | --- |
| | All levels |
| | Residential |
| | French, English |
| | 6 to 17 |
Question ?
Click here for
enquiry form
Location
Loroux-Botterau is a commune in the Loire Atlantique, a county named after the river that runs through it as well as the ocean that it is on the coast of. It is a far cry away from the bustle of a place like Paris and there are many calm and beautiful areas to relax in.
The main city in the region is Nantes, the sixth largest in France. The Fine Art Museum is the biggest in the city and has an extensive collection of some of the finest art since the Renaissance. There is also a former biscuit factory that has been transformed into a centre for contemporary culture called Le Lieu Unique, or The Unique Place.
Outside of Nantes, there are other notable places to visit. The stained glass window of the church of Batz-sur-Mer is a truly a sight to behold, and there are many beaches to relax on as well. Le Croisic is a lovely place to spend time in, a relatively small commune with plenty of character.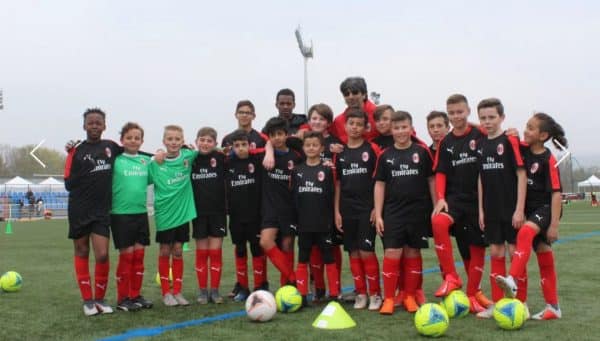 Soccer camp program
The final camp takes place in Nantes, at the Complexe Sportif LLOSC. The astro turf field is the perfect setting for the AC Milan coaches to teach the methodology of the club and it is an all-weather field, meaning that if the weather is not clement, it is not an issue.
Other Activities
Initiation to first aid
Dietetics / sports nutrition course
Practical information – transport
About the soccer Camp and the club
Other soccer camps for this club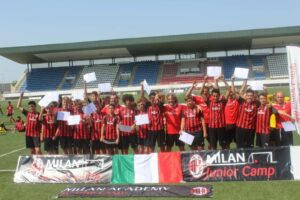 Milan AC
Other soccer camps in this country
France