ICEF Soccer camp 2021 – Day camp – Evian-les-Bains – France
Would you like your child to experience what it is to train and live like a high level soccer player ? Would you like them to be taught by professional coaches with the highest possible UEFA certifications?
These ICEF soccer camps are a unique opportunity to taste high level soccer. Find on this page the details about the half board soccer camp and the ICEF Academy.
Is this soccer camps is fully adapted for your child ?
| | |
| --- | --- |
| | Publier, France |
| | Boy |
| | 5 days and  nights |
| | N/A |
| | |
| --- | --- |
| | High performance |
| | Residential |
| | French, English |
| | 13 to 19 |
The camp is full. Contact us to pre-register for 2022
Question ?
Click here for
enquiry form
Location
The training center is located in the town of Publier, between Evian-les-Bains and Thonon-les-Bains.
This town is in the middle of the French Alps, next to the Léman Lake. It is also near Geneva and opposite Lausanne in Switzerland.
The mountains and the lake make it a magnificent place with an incredible view, and ideal conditions for playing soccer. Not only is the place beautiful and picturesque, it also helps clear outside distractions, and allows players to focus completely on their soccer.
Accomodations
Participants will stay in double rooms with one other player. High speed internet is available throughout the centre and there are multiple lounge areas with different purposes such as the media room, the video game room and the study room.
Training kits are cleaned after every game and training session by the staff who are a team of dedicated professionals hoping to make those staying at the ICEF as comfortable as possible. In fact, the staff are multilingual, speaking at least French and English, and multicultural. This helps kids from all over the world feel right at home.
Sport Facilities
The ICEF stretches over two and a half hectares of land and there are multiple 11v11 natural grass pitches as well as several 11v11 all-weather, artificial grass fields, including a heated field which is an unusual luxury.
All the dressing room facilities are brand new and they are top of the line, ideal for preparation and bonding as a team. There is a health centre on site with trained medical staff and even a physical therapist, so the camp is more than prepared to deal with any physical problems that a player might experience.
A fully equipped gym with cardio, strength and recovery areas is present in the Performance Centre. It has resulted in truly feeling like a professional experience, and encourages the participants to perform, train and work better and harder than they usually do.
All these sporting facilities make the ICEF a world class training center, and the campers will feel just like professional players.
Catering
A correct diet is crucial for a top class athlete and the ICEF is very much aware of this.  The chefs cook organic meals for the participants that contain everything they need to improve the most that they can and the food is all organic, balanced and varied. 
Any dietary restrictions or allergies can be allowed for as long as you warn the camp before coming.
Security
The camp is protected by 24h/24 surveillance and there are cameras throughout the campus.
All activities take place in the center and everything is within walking distance.
Therefore, there are absolutely no concerns to be had over the safety of your child.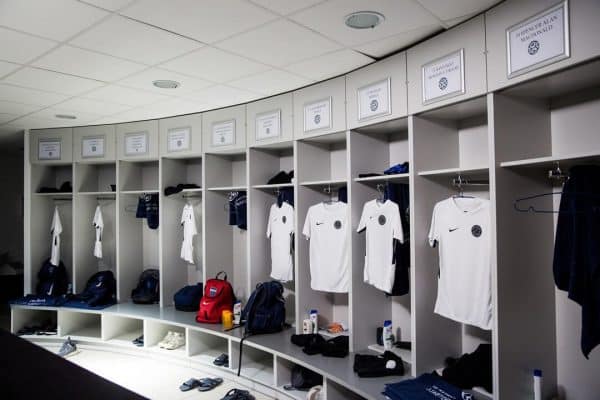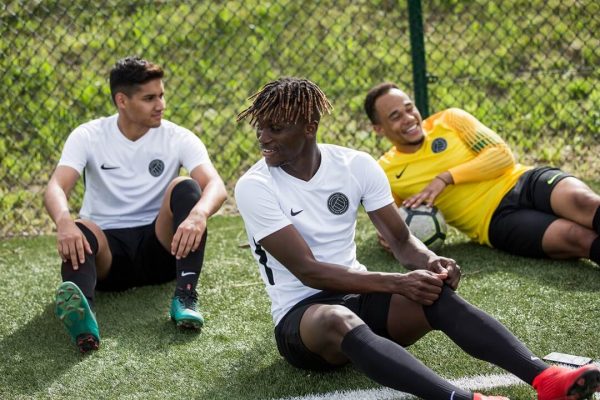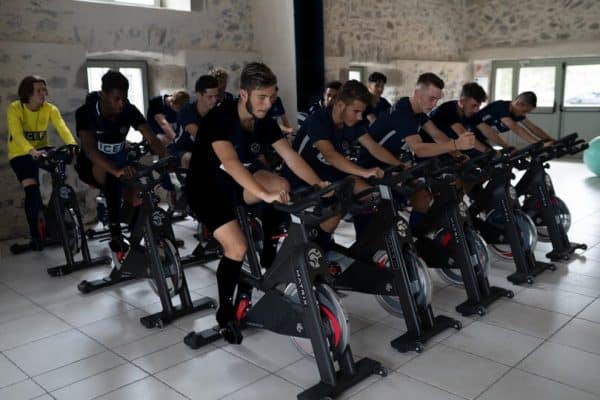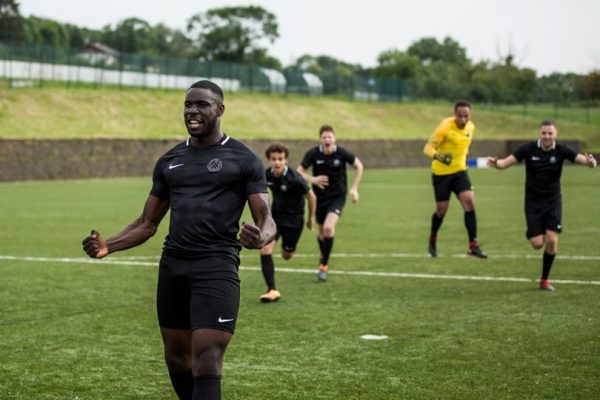 Soccer camp program
This daycamp is perfect for players in the region or whose parents are vacationing nearby and want to participate in a high level soccer camp. It is also the chance to discover the ICEF Academy.
During the intense training, the campers will work on both the tactical and technical aspect of the game, all while improving physically and mentally thanks to a very high quality approach.
This camp is half board but it is also possible to do the full board soccer camp, sleeping at the Academy every night : the Residential ICEF camp.
What is included
| | |
| --- | --- |
| | 2 training sessions / day (technical + tactical) |
| | 1 physical preparation session per day |
| | Physical therapy available on-site (if needed) |
| | 1 video analysis session per day |
| | 1 debriefing of the coach per day including mental preparation |
| | Intensive competition program with friendly games |
| | Nike training kit (Jersey, shorts, socks, cap) |
| | Healthy snacks |
| | 24-hour surveillance and security |
| | A certificate of participation and performance awards |
Training
The soccer camp focuses on three main activities to maximise performance: technical/tactical training, mental training and physical training.
Technical and tactical training :
Firstly, there will be two technical and tactical training sessions a day. They will be led by professional coaches that are highly qualified. They will also be helped by experts in the development of children.
Your child will therefore be in very good hands. For the tactical aspect, the coaches will teach the campers how to play as a team, how to transition from defence to attack and how to position properly on the field. For the technical aspect, the coaches will organise various drills to keep the training sessions dynamic. For example, there will be drills for ball control, dribbling, passing, speed, body movement, tackling and shooting.
Mental training :
Secondly, there will be daily work on mental conditioning and soccer intelligence. There is no magic recipe to becoming an excellent player. Better physical capabilities will certainly help your child improve and it is easy to concentrate on just the physical aspect. However, that is not what will make your child an exceptional player, they will need to understand the game and play with their brain. The best players in the world are not necessarily the fastest or the strongest, they know where to be at what time. They are also aware of their weaknesses and strengths, which helps them be as efficient as possible on the pitch.
Moreover, mental conditioning will help the players deal with stress and frustration, on the field and off it. Sometimes, especially at that age, teenagers can be their own biggest obstacle to improving and performing, and mental conditioning can help them overcome this.
Physical training :
Finally, there will be lots of physical training over the course of the week. The intensity of the program forces each player to give everything they can, and this will in turn lead to noticeably improved physical performance. The players will be more and more comfortable on the field as the week goes on, which will let them concentrate on other aspects of soccer.
Goalkeeper training :
There is also a specific training program for goalkeepers. They will work on saves, diving, crosses and balls in the air, technique and distribution, and positioning. The specific sessions mean that specialised goalkeeper coaches will be giving all the goalkeepers invaluable advice.
Other Activities
For those who need it, medical care at the medical center is included in the program so that every player can recover and receive care if necessary.
No excursions are scheduled. The camp is 100% soccer ! 
Typical Day
During this camp, each day has an established program that differs from the previous day, so as to have variety in terms of training sessions.
Two training sessions are planned a day, as well as a video analysis session or mental conditioning.
The campers will need to arrive for the first training session at 8:30 AM and will leave each evening at 7 PM.
The following is an example of a typical day :
8:25am : Check-in
8.30am: Mental conditioning and coach brief
9.30am: First training session
11.30am: Shower and coach brief
12.30pm: Lunch
1:30pm: Free time in rooms
2.30pm: Second training session
4.30pm: Shower and snack
5pm: Coach brief and video analysis
6pm: Physical preparation or physical therapy
7pm: Check-out
Supervision
ICEF provide the best-in-class European methodology, and coaching through an expert youth development staff, who are all FFF and/or UEFA licensed.
Arrival
Participants should aim to arrive on the Monday at the first training at 8.30am.
In this half board camp, every morning, the campers need to be brought to the center on time for training.
The final times will be transmitted a few weeks before the beginning of the camp.
Departure
The closing ceremony of the camp takes place after the last training session, and signals the end of the camp. It will be on the Friday at approximately 7 PM.
The parents or designated guardians need to pick up their camper every evening at the center.
The final times will be transmitted a few weeks before the start of the camp.
Practical information – transport
The Academy's address is : Domaine De Blonay, 74500 Publier
The closest airports are in Switzerland, with Geneva and Lausanne being the best options.
If you have any questions whatsoever about this camp, do not hesitate to contact the teams at Looking For Soccer.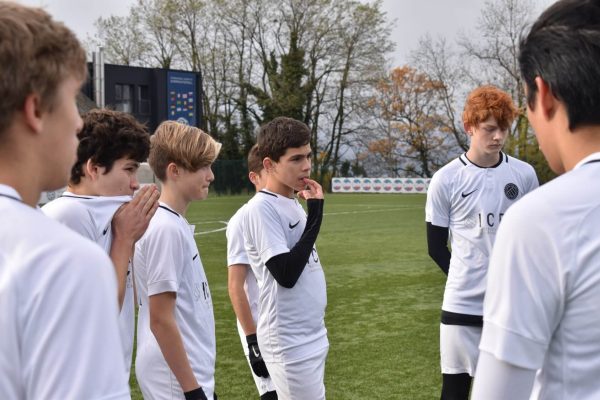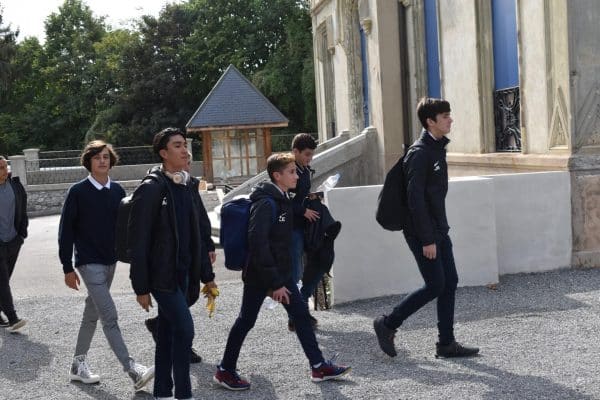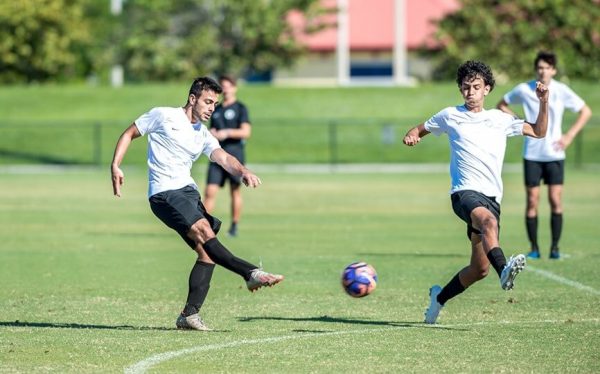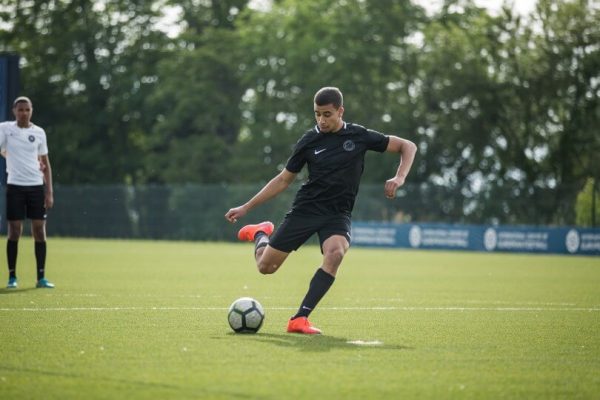 About the soccer Camp and the club
The International Centre of European Football (ICEF) is the first private soccer training centre in all of Europe, set up in a partnership PSG Academy Geneva. Year round, the ICEF is an academy for professional players who are trying to develop, so it is a very serious and expert camp.
It was set up in 2017 but since then has become a global vision, with a soccer centre similar to this one having been built in Miami and plans for two more to be built in Asia over the next few years. Each centre is attempting to offer all the necessary infrastructure, coaching and amenities for those who participate in the programs to get to the next level of their soccer.
At the ICEF, it can already be said that this has been achieved. Everything is state of the art and the program that the camp follows has been developed over the course of many years as PSG is a club that has always put an emphasis on developing youth players, which is why they have the reputation of best academy in France.
This is without doubt one of the most complete camps in terms of soccer itself. While other camps offer cultural visits and visits to other attractions, the ICEF high performance program does not. Instead, the camp concentrates completely on soccer for its duration of two weeks, with a lot of emphasis given to off the pitch work with video analysis sessions and regular coach briefs.
Mental preparation and practice takes place at the camp as well. The drive to improve is what sets apart great players and good players, and the camp will try and instil the correct attitude in its participants. This camp is not a relaxed holiday with the option to play some soccer every now and then, it is a camp designed to make players better at soccer and give them the taste of what it is to be a professional.
If the players are willing to improve and take pleasure from playing soccer all day and learning about the game too, then the ICEF can guarantee that they will take their soccer to the next level.